Best GPS For Hiking in 2023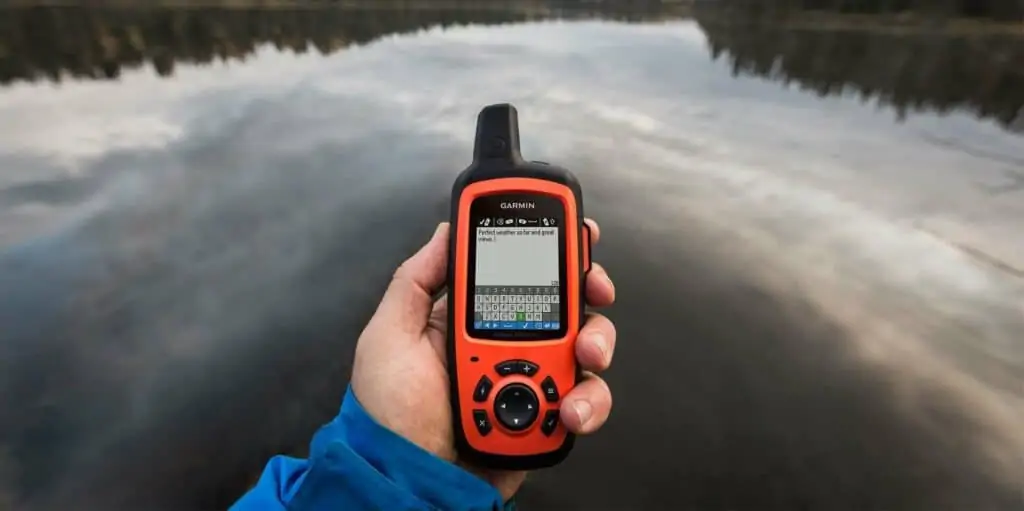 This post contains affiliate links, so we may earn a small commission when you make a purchase through links on our site at no additional cost to you. Read full privacy policy here.
The best GPS for hiking has a long-life battery and durable features to navigate the trails. Hiking can be dangerous or even deadly if you have no idea where you're going, so it's essential that hikers use some type of navigational device. This is essential for people who tend to get lost easily, especially in bad weather conditions or if they haven't been on that trail before – then even a simple wrong turn can mean being stuck out overnight or longer in dangerous terrain.
Here are some of the best handheld GPS devices on the market from reputable brands in the industry. Let's get into it.
---
What Is The Best GPS For Hiking?
Overview
The Garmin GPSMAP 66st is a powerful handheld GPS device with an impressive list of features.
Key Features
Rugged design that can withstand the toughest conditions and is waterproof.
Built for hiking, so it's got topographical maps preloaded and comes with detailed trail information.
Has WiFi capabilities, which would allow you to download updates from the company or share your geotagged pictures on social media from your handheld gps.
Feature to mark waypoints during your hike and then send them back home via email or text message if you get lost in the woods.
Intuitive interface with a large display screen so it's easy to read even in direct sunlight.
Comes preloaded with detailed topographic maps of North America4 which makes navigation easier than ever before5. You'll always know where you are.
Real-time forecast information and live weather radar.
Long lasting battery life.
Benefits
The large, sunlight-readable color display of the Garmin GPSMAP 66st ensures that you can easily see your way. You won't have to squint like before thanks to this feature.
The device also tells you about any weather conditions near or far so it's easy for users who are outdoors and in nature all day long.
Some hikers may find carrying a lot of equipment too heavy but with its built-in LED flashlight which doubles as an emergency beacon, signally for help is made easier without having extra weight on them while they travel light through trails and other areas where there might be danger around every corner.
No worry about their battery draining out unexpectedly since this model gets up to 16 hours of battery life in GPS mode and 1 week in Expedition mode.
2. Garmin eTrex 32x
Overview
The Garmin eTrex 32x handheld gps is a functional, reliable device that works well for most purposes. It's not fancy with bells and whistles but it does its job simply and effectively. If you are looking to get somewhere fast without distractions then this might be the right device for your needs.
Key Features
Built-in compass, barometer and GPS.
Support for GPS and GLONASS satellite systems to be preloaded with TopoActive maps with routable roads, trails.
Large 2.2" sunlight readable color display.
Battery life up to 25 hours in GPS mode with 2 AA batteries.
Benefits
Built-in compass, barometer and GPS to keep you from getting lost.
Support for GPS and GLONASS satellite systems to be preloaded with TopoActive maps which have routable roads and trails for you to explore and discover.
Long lasting battery life, up to 25 hours in device mode to keep you connected on the trails safely.
Large 2.2" sunlight readable color display for clear visuals to keep you on the right path.
3. Garmin inReach Explorer+
Overview
This handheld gps satellite can literally save your life. Designed for the outdoor adventurer looking to explore and discover new areas without having fear of not being able to send for help when needed. This handheld gps provides communication, location sharing, navigation and critical SOS functions for anyone who loves getting away from it all, on land, water or in the skies.
Key Features
Send and receive messages.
Share your location with family members, friends, and search and rescue workers.
Preloaded DeLorme TOPO maps which show the terrain around you on screen.
Built-in digital compass helps keep track of directionality when hiking outdoors.
Benefits
Easier for users to navigate their way through unfamiliar places without getting lost.
Know when someone is looking for you when in trouble.
Never worry about getting lost again.
Keep loved ones updated on your whereabouts at all times.
Peace of mind knowing you can always contact someone for help.
---
What Is A Handheld GPS?
A handheld GPS device is a handheld electronic navigation device that uses the global positioning system to show your geographic data. They are handheld in size and can be used for hiking, geocaching, or just going on a walk.
Handheld GPS devices have become a luxury item for many people because of their numerous uses. They are not only great for hikers and geocachers, but they are also good for people who walk around their neighborhood. It is a handheld device which means it can be held in hand or carried in your pocket without taking up too much space nor weighing you down. You would simply pull it out when needed and use it as a map while walking.
Conclusion
The handheld GPS device has become an essential tool for hikers. It is a handheld device that has many functions to help the hiker. One of the most important features to look for when looking for a handheld GPS device is battery life. Different handheld GPS devices have different operating systems, which will indicate how long they can go without battery power.
Waypoints are also important and are basically used as a compass, track distance and speed traveled, among others.
Waypoints are points that have coordinates defined by the handheld GPS, which help the hiker stay on their intended path or route and can be saved into several categories like favorite places, campsites, geocache locations, predicted dead-end locations etc.
When choosing your handheld GPS device, I always take into consideration what activity you're going to be using them for and how much money you are willing to spend.