Free Fly Apparel Review – Is It Worth It?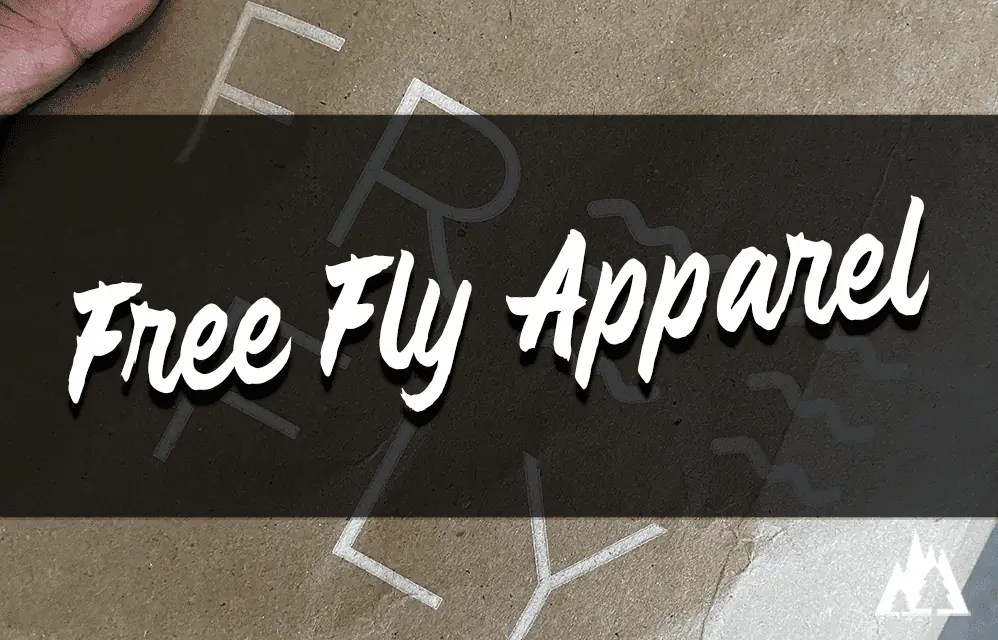 Here we are, smack in the middle of summer, and it's been pretty hot and humid.
These days I like to go fishing early morning or late evening, but it goes to say that there are a few things (especially now) that I will always take with me while I'm out on the water.
I'm pretty sure we all know the importance of sun protection, but it's surprising how many angler friends of mine don't use any sun protection at all.
When I'm fishing, I prefer to wear UPF sun protection clothing when I can over sunscreen, mainly to avoid scent contamination when handling my lures and bait.
I currently own a Simms SolarFlex hoody. It's a pretty heavy hoodie, in my opinion, when compared to similar hoodies on the market, and a little cumbersome trying to put your head through the integrated gaitor. Overall though, I'm pretty happy with it.
It's the perfect hoodie for when I'm out on the boat in the heat of summer for 5-6 hours.
But now I want a more lightweight option without the gaitor, and that's where Free Fly Apparel comes in.
Free Fly is a family-owned, performance apparel company with an ethos that I stand behind:
We believe that life's best moments are spent outside doing the things you love, so we made it our mission to empower your most comfortable life outdoors.

Free Fly Apparel
The company sent a few products for me to field test for an unbiased review. Here are my thoughts below.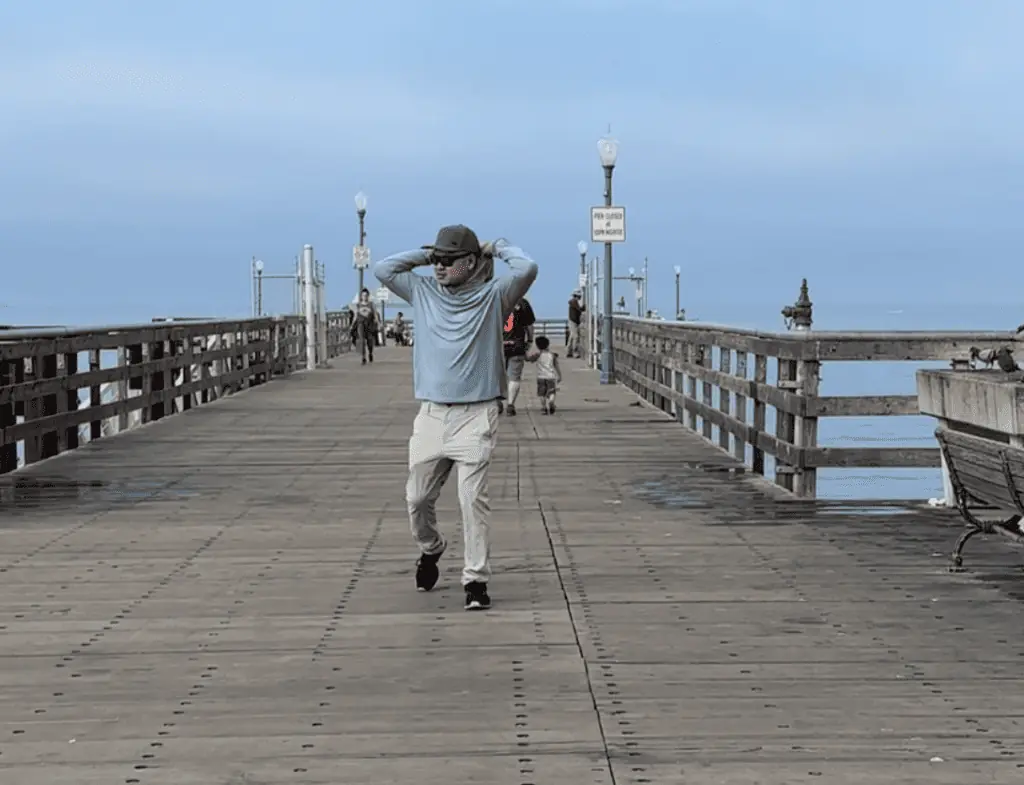 Bamboo Lightweight Hoodie
Free Fly's Bamboo Lightweight Hoodie is designed for long days on the water. The Bamboo Lightweight Hoodie is made with a buttery soft viscose from a bamboo blend that makes for a lightweight, ultra-breathable, and quick-drying layer.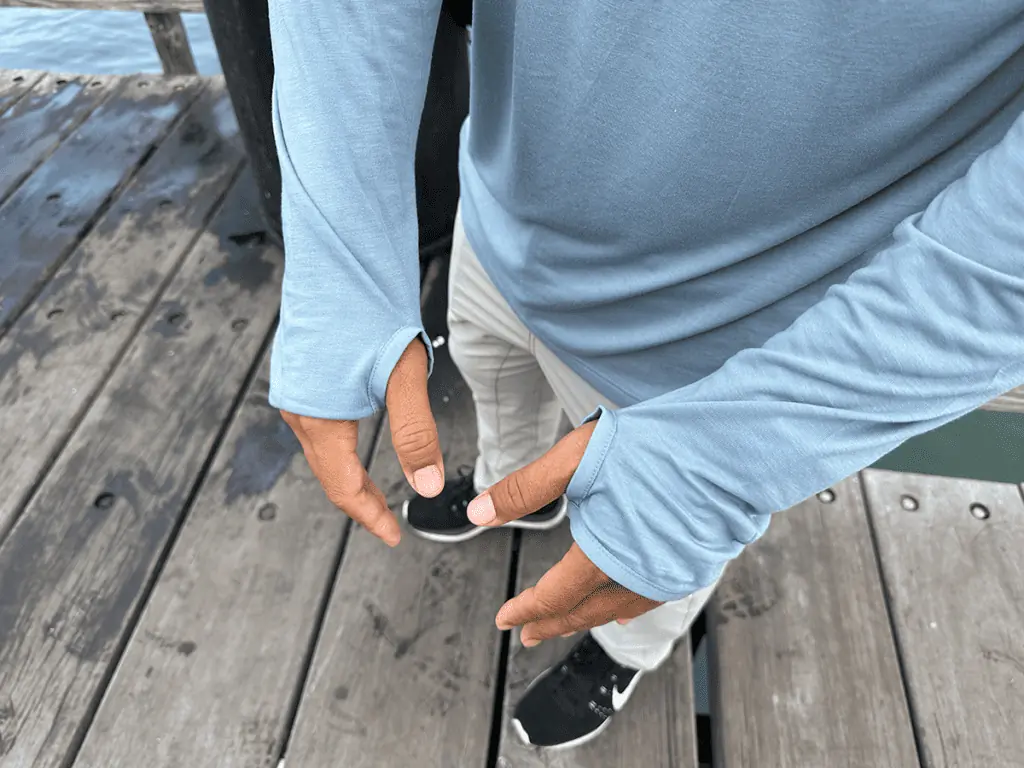 Enjoy all-day sun coverage with a crossover hood, thumbholes, and UPF 20+ rating.
For those unaware of using bamboo as fabric material, it's great because of its natural anti-microbial properties. I even have bamboo face towels at home.
The size of the hoodie was perfect. Just big enough to shade your face and small enough so it doesn't fall back from the wind.
What I really liked about this hoodie is the crossover hood design. The fabric around the neck crosses over when the hood is being used to shield your neck from the sun naturally; it's a genius design.
It's not a snug fit, allowing for an optimal range of motion when casting, and integrated thumbholes for additional sun coverage for your hands.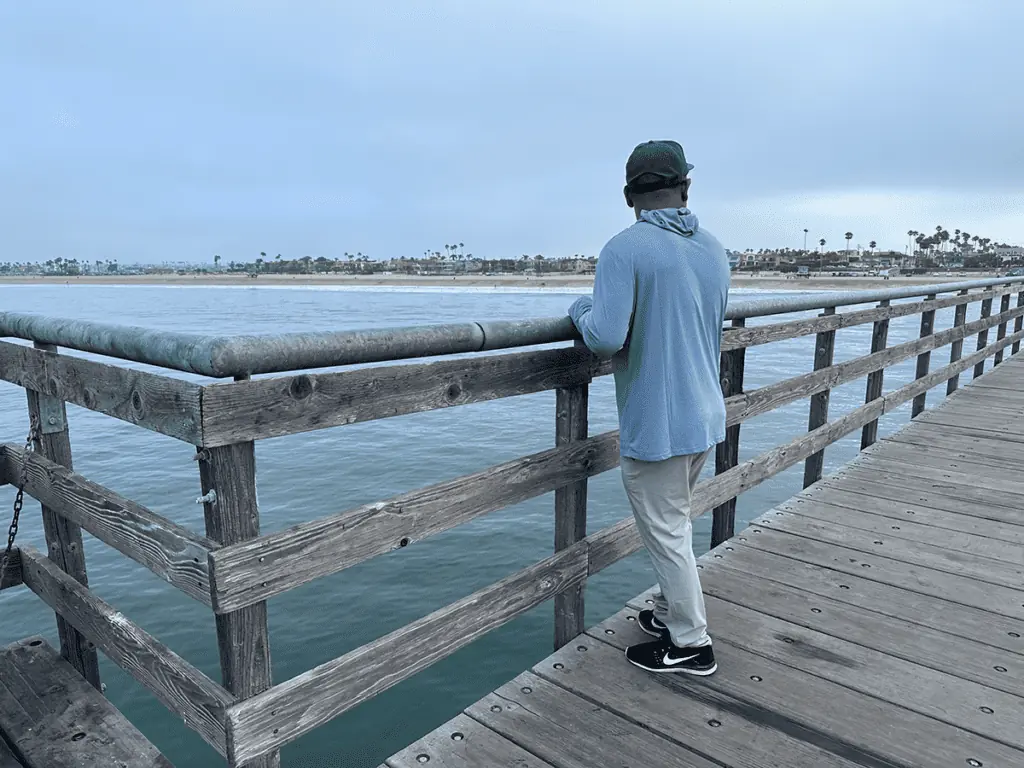 Lastly, it's an adaptable hoodie you can wear on fishing trips or a casual night out in town.
Features
Made with a buttery soft viscose from bamboo blend 
Ultra-breathable and quick drying
Crossover hood and thumbholes
UPF 20+ rating
Elevate Hoodie
The Elevate Hoodie is a great option if you're looking for something heavier and more sun protection.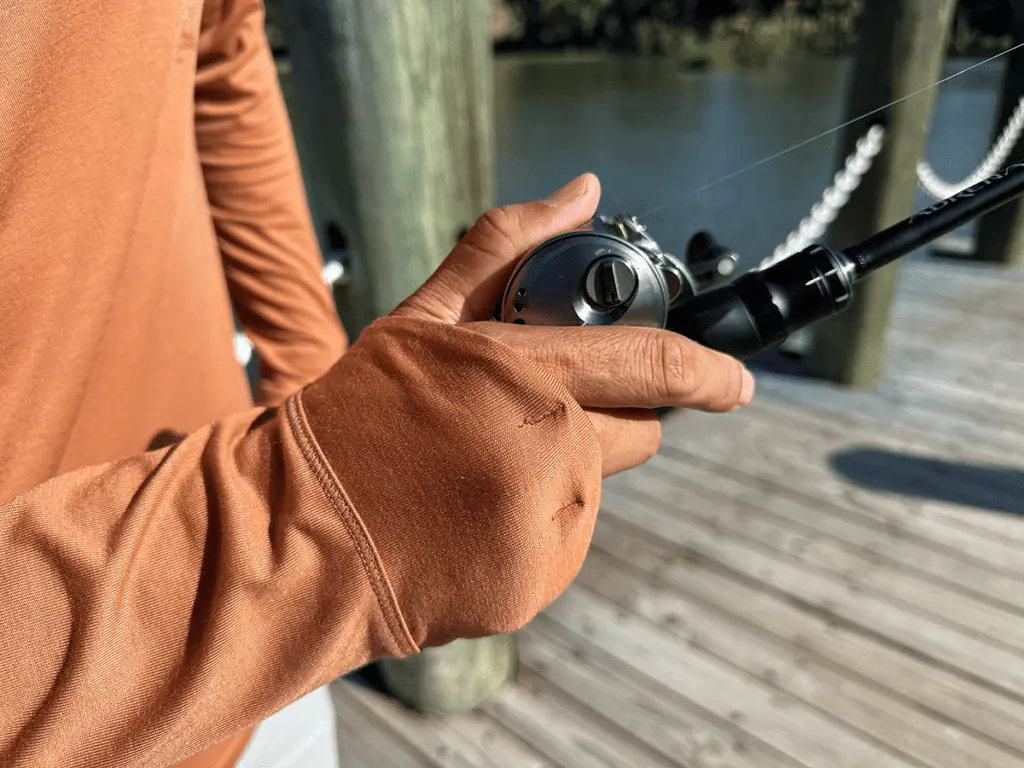 About 30 grams heavier with a higher UPF rating of 30+, this hoodie is comfortable as well with the same crossover hood and integrated sun covers for the back of the hand.
The rust color looks great and fits well, allowing enough room for casting.
It's the perfect mid-weight hoodie for those early summer mornings and doesn't take up much space when traveling.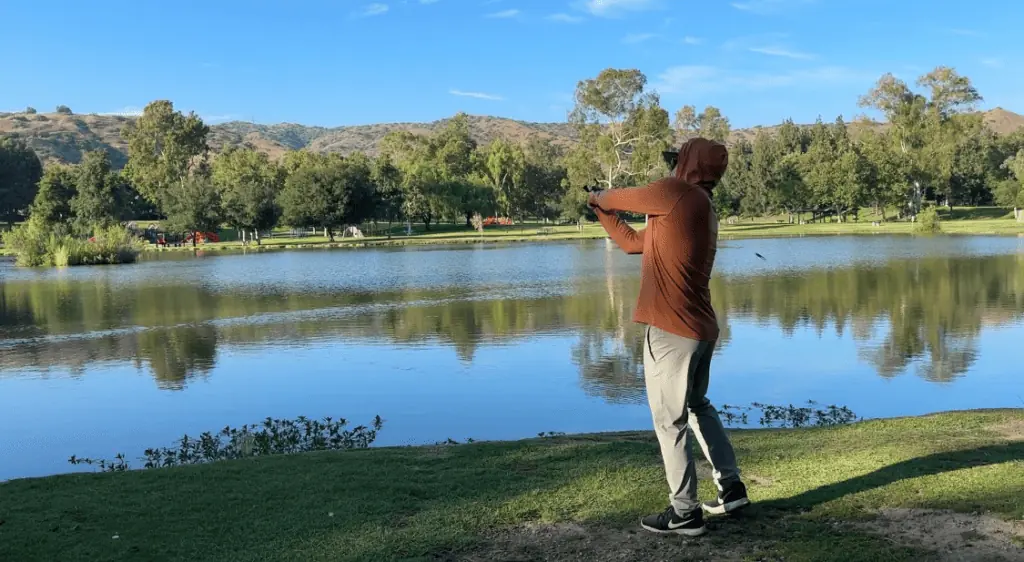 Features
Made with a recycled poly/lyocell/spandex blend
Excellent moisture-wicking capability, four-way stretch, and even lasting odor control with HeiQ Fresh odor
Crossover hood and sun cuffs that attach at the middle finger for unencumbered casting (Men's only)
UPF 30+ protection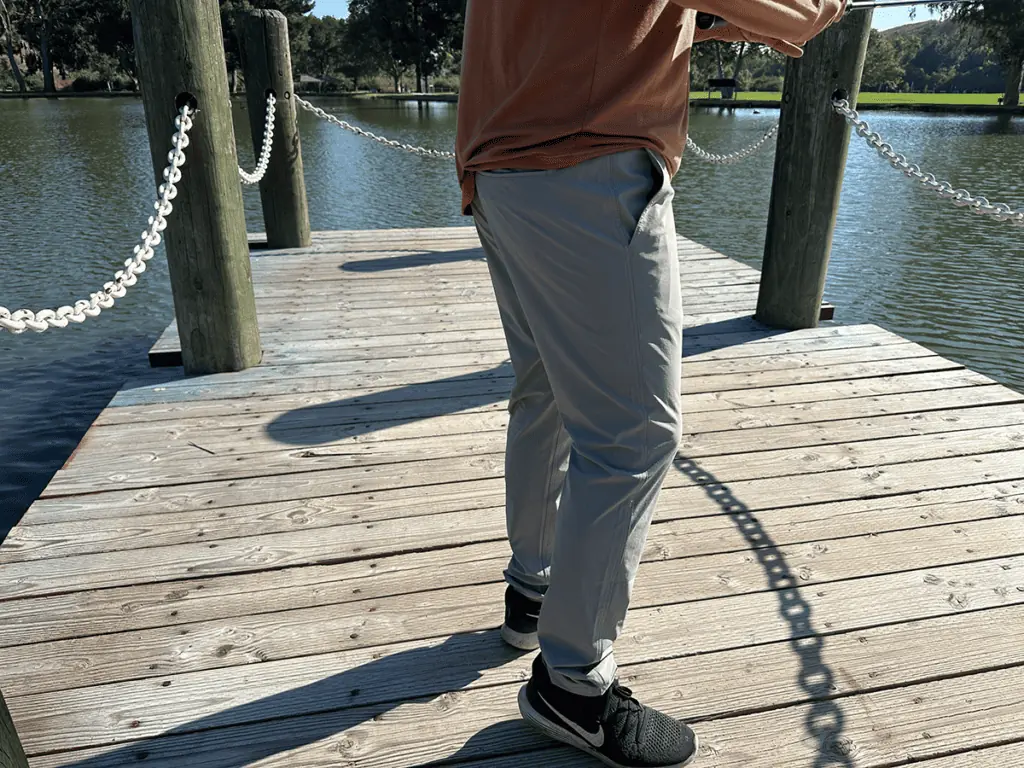 Latitude Pant
I have to be honest, I was really hesitant about these pants.
I rarely wear long pants while fishing, and the thought of wearing these in the middle of Summer was something I wasn't looking forward to.
However…
The Latitude Pant from Free Fly was the one piece of clothing that impressed me the most.
And I absolutely love them.
I tested these pants in 90-degree weather, and they were absolutely amazing. My legs weren't sweaty, and they were ultra comfortable to wear. The material is light and airy and can be worn for fishing or casually for work.
Everyone needs to try on a pair. It's a game-changer.
And the one other benefit that never crossed my mind until I wore it in the evening,…
No mosquito bites on the legs.
Features
Made with a Recycled Nylon blend
Maximum quick-drying capability and durability
DWR finish and UPF 50+
A partial elastic waistband allows for complete mobility
Fixed waist with belt loops
My Thoughts – Is It For Everyone?
There's no shortage of performance clothing for fishing brands in the market, but I feel Free Fly has carved a good sub-niche for anglers who are looking for the perfect blend of all-day comfort and protection.
It's made for people that are willing to sacrifice lower UPF protection for the perfect light to a mid-weight hoodie that's easy to take along during travel.
If I were fishing in Texas or Arizona, I would opt for clothing with a higher UPF rating.
Overall, I felt like I could wear Free Fly anytime, anywhere. It's so comfortable, and I highly suggest you give them a try. Check them out here.