How Much Does a Small Fishing Boat Cost?
If you're someone who enjoys fishing frequently or even just someone who enjoys being out on the open waters, the thought of having your very own boat has probably crossed your mind.
But what does that mean for your bank balance? Are you going to have to break the bank even if you're in the market for a small fishing boat?
Here's a breakdown of boat costs by size.
The Costs By Size
We can break boats down into three sizes—small (16 to 20 feet), mid-sized (21 to 25 feet), and large (26 to 30 inches).
Here's a breakdown of the cost of each type.
Small Boats
Small boats, such as Jon boats, skiffs, and dual and small-center consoles, can cost you anywhere between $10,000 and $50,000, with the cost only increasing for high-end models and brands.
These boats, between 16 and 20 feet, come with a single engine and basic features for fishing, such as basic electronic systems, rod holders, and live wells in some models.
For starters, brands such as Sea Hunt and Tidewater are decently priced options; if you're ready to invest in something that's going to cost you quite a tidy sum, then you could consider brands such as Grady-White and Boston Whaler.
Bear in mind that as you add more features and upgrades to your boat, the cost is only going to increase.
If you'd like to save some money and don't mind a pre-used boat, these are a great idea as they can cost you mere hundreds.
Mid-Sized Boats
These boats, between 21 and 25 feet, generally feature a single engine (though some models sized over 24 feet come with twin engines) and basic features for offshore fishing and angling. A basic mid-sized boat will cost you between $50,000 and $100,000, with the major cost point being the presence of a second engine.
Again, high-end brands are going to cost you much more, regardless of what features they possess. However, the usual features you can find in these boats include slightly advanced electronic systems, trailers, and live wells.
The most popular models in the mid-sized range are dual and center consoles.
Large Boats
These are the kind of boats that professional fisherfolk use and can be anywhere between 26 and 30 feet in size. All large boats feature twin engines, which means that you could end up paying anywhere between $150,000 and $300,000 for a large boat.
Brands such as Regulator and Contender boats are market leaders in small cuddy-cabin boats and large center consoles. Boats from this brand come with hard tops, full-sized electronics, outriggers, and even trailers, in the more expensive models.
Due to the expenses involved in owning these boats and upgrading them, many professionals prefer to buy secondhand large fishing boats.
There are also very large, high-end boats sized between 30 and 36 feet that are extremely popular with offshore fisherfolk and those who frequently participate in tournaments.
The go-to brands for such folks are Boston Whaler, Invincible, and YellowFin, and accordingly, customers can expect to shell out between $200,000 and $450,000 (with more features costing extra) for boats from these brands.
The popular types of boats in the extremely large range are cuddy cabins, walkarounds, and center consoles. Again, since a new boat could cost over $400,000, the market for used boats is quite large.
The Costs by Types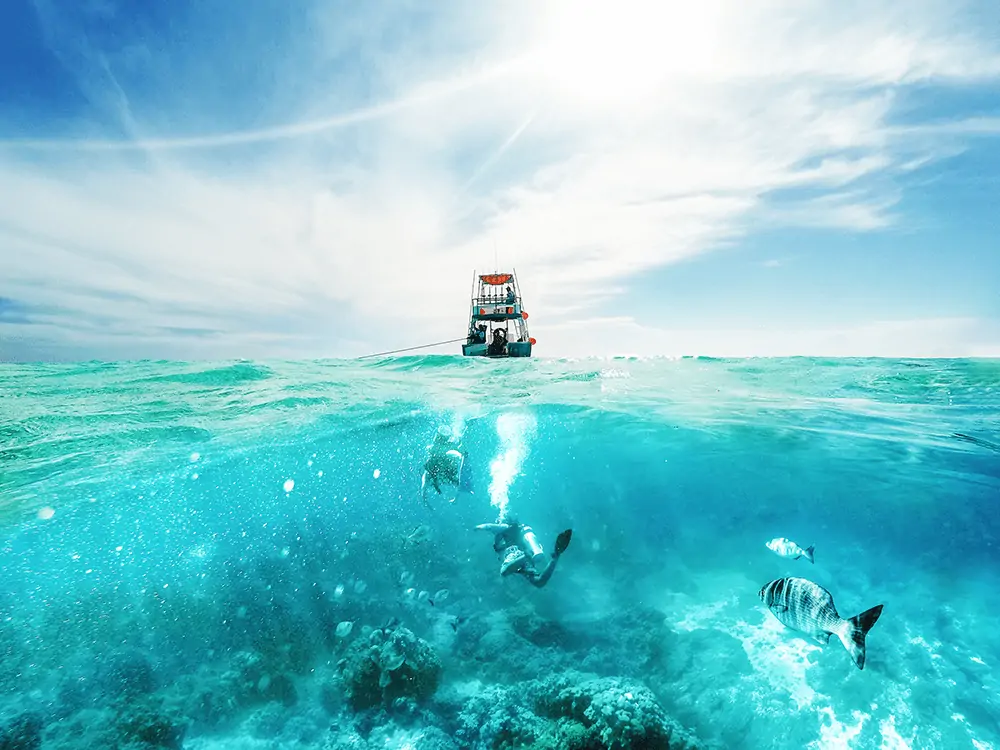 You can also determine the costs of small fishing boats by the type of boat they are:
Saltwater Boats: Saltwater boats are the most expensive type of boats out there, equally efficient for offshore and inshore fishing. These boats feature center or dual console cabins, dual motors (for power and safety), and fiberglass hulls.

A small saltwater boat, between 16 and 20 feet, will cost you between $30,000 and $60,000.

Jon Boats: Anglers are highly favored by many anglers, thanks to its simple flat-bottom design, the variety of sizes, and the ability to customize it easily (you can even convert it into a bass boat for ridiculously low costs).

Jon boats are relatively inexpensive, costing only around $2,000 for just the boat and around $10,000 for fully equipped models. If you don't mind buying them secondhand, you can even get a Jon boat for as low as $200.
Bass Boats: The go-to choice for anglers in the United States, bass boats are available in a range of prices owing to their popularity. A small model could cost you $25,000 or even lesser; brands such as Ranger, Xpress, and Tracker are great budget options.


Pontoons: Pontoons are supremely comfortable and great for bay and lake fishing. There are many budget pontoons available, with $24,000 for base Avalon models and even lower—$15,000—for Lowe's fully equipped pontoons.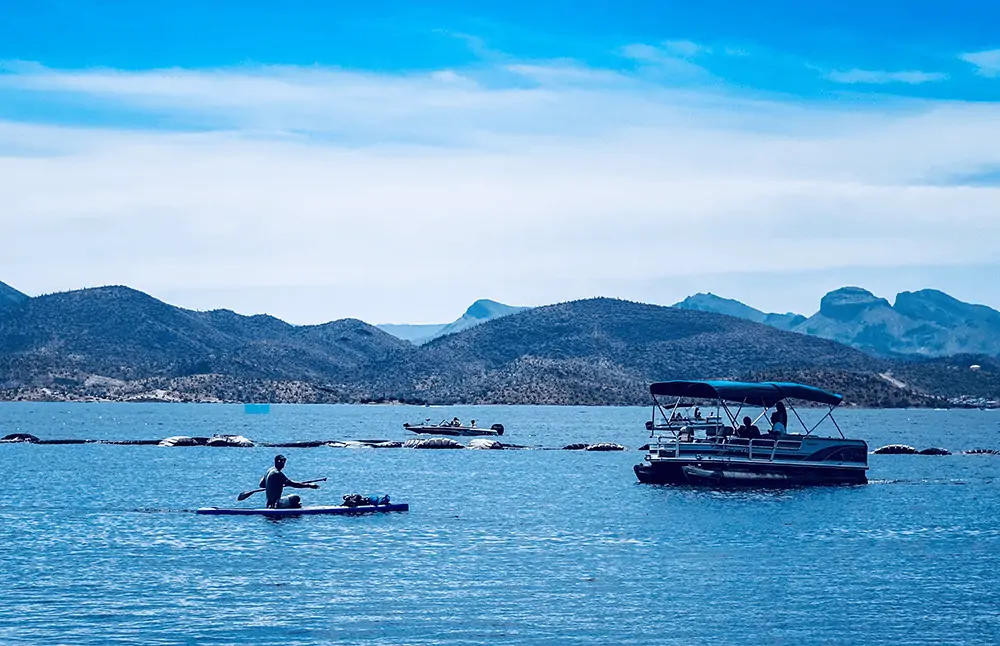 Multi-Species Aluminum Boats: These classically designed boats are extremely versatile and efficient in all water bodies. The most popular brands for these boats are Crestliner, Lund, and Alumacraft, with the smallest boats (between 16 to 18 feet) costing an average of $15,000-$30,000.


Fishing Kayaks: Fishing boats don't come cheaper than kayaks; you can pick a ready kayak from a sports store for as little as $150 and head out for your fishing adventure right away! Pelican and Sun Dolphin are excellent brands for high-quality kayaks if you don't mind spending anywhere between $400 and $900.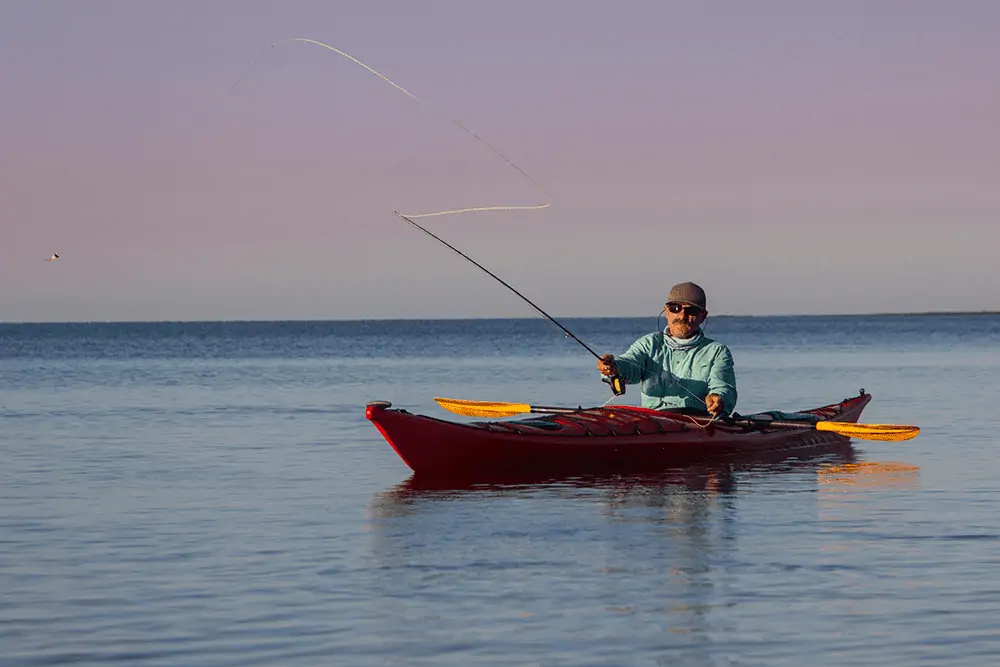 What Other Costs Should You Consider?
Unfortunately, owning a boat doesn't just mean paying for the boat—it also means paying for a range of other associated costs.
Some of these include:
Licensing: Registration and licensing are required for boats with large motors or 9.9 hp for use in rivers, public lakes, and saltwater. Different states have different license costs, but you can safely budget $50 per annum for licensing (the license is generally renewed every year).


Insurance: Insurance isn't mandatory in most states, but it is wise if you own a particularly expensive model. For annual comprehensive coverage, you can expect to pay $300 or higher and $100 or higher for liability insurance.


A Vehicle for the Boat: You'll need a vehicle to transport your boat to the water body, especially if you live far inland. Whether you buy one or rent one, you'll need an SUV or a truck, and the costs vary accordingly.


Accessories: If you want to add on or upgrade accessories, such as trolling motors, mounted or portable fish finders, downriggers, and rod holders, you can easily end up shelling out around $2,000 for these.
Fuel: You'll have to budget for fuel costs based on the number of engines and the size of the motor. This is generally a relatively minor expense unless you make frequent fishing trips, consistently traveling at full throttle.

Even if you're just cruising, $50 a month for fuel is average, while fueling up at marinas will cost you more.


Maintaining Your Boat: This is one of the major expenses, with the motor warranting the most upkeep and maintenance. Repairs generally involve replacing small parts such as spark plugs, lights, tires, batteries, and the like, but in the case of a large inboard motor, you can end up breaking the bank.

You should set aside anywhere between $200 and $400 for general yearly maintenance.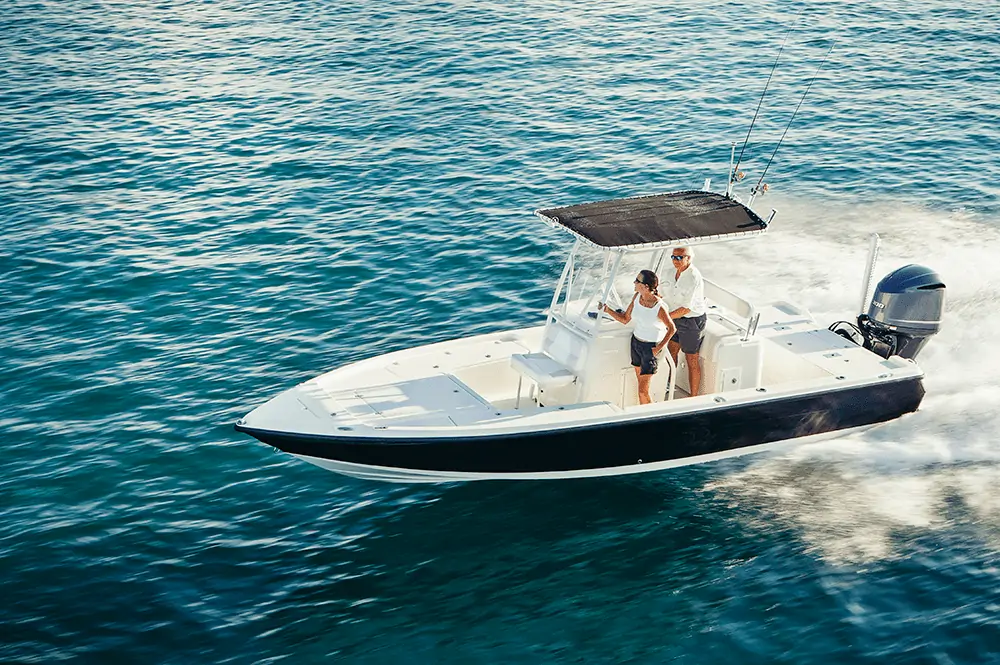 Final Thoughts
All costs considered, you could be shelling out as much as $20,000 in the first year of your boat's life, which is $5,000 over the assumed boat price of $15,000 in this case.
At the end of the day, it all depends on how much you need a small fishing boat and whether you need one at all.
Accessories will also eat up your budget. Do you need one or two trolling motors? So consider this to your cost.
If you do, there are many options available, suitable to a range of budgets, so just work out the amount you're willing to spend on the boat, account for around $5,000 to $6,000 above its cost per year for other expenses, and you'll know how much you can invest.