What Does Overlanding Mean?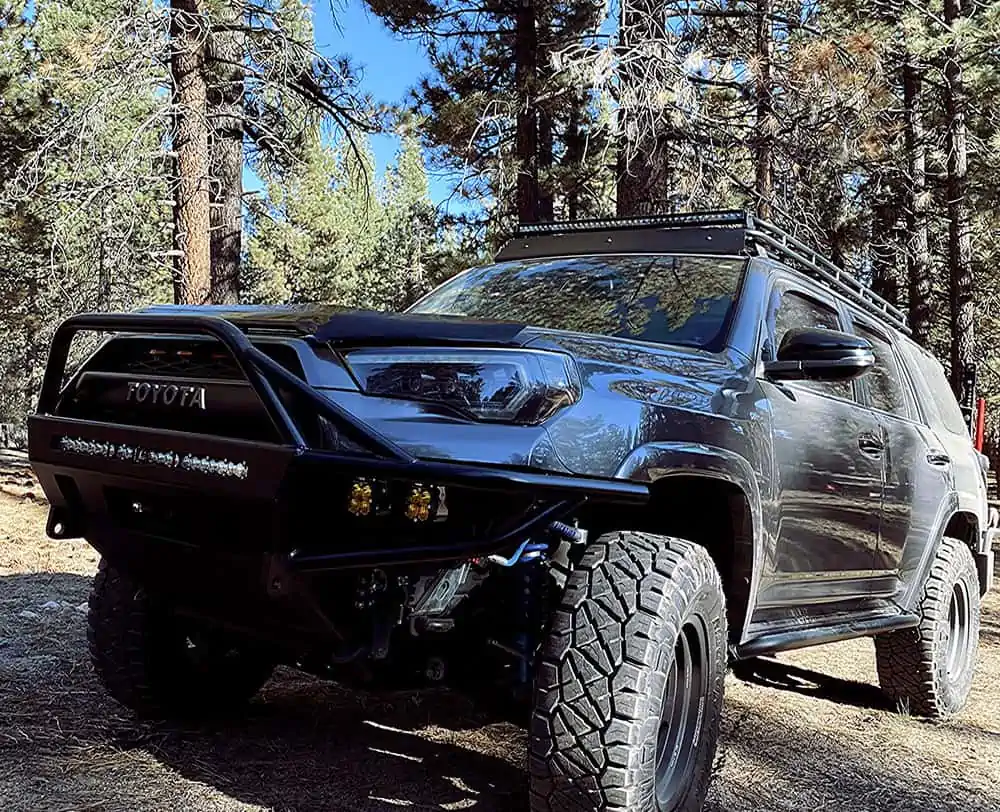 If you're a relatively new adventure enthusiast, you've probably not heard of overlanding, or you've come across it and wondered what exactly it is.
Considering the many meanings that have been associated with the term over the years, "overlanding" means many different things to many different people, ranging from "#vanlife" to "car camping."
What does it actually mean, though? Here's all you need to know about this style of adventuring.
The Meaning of Overlanding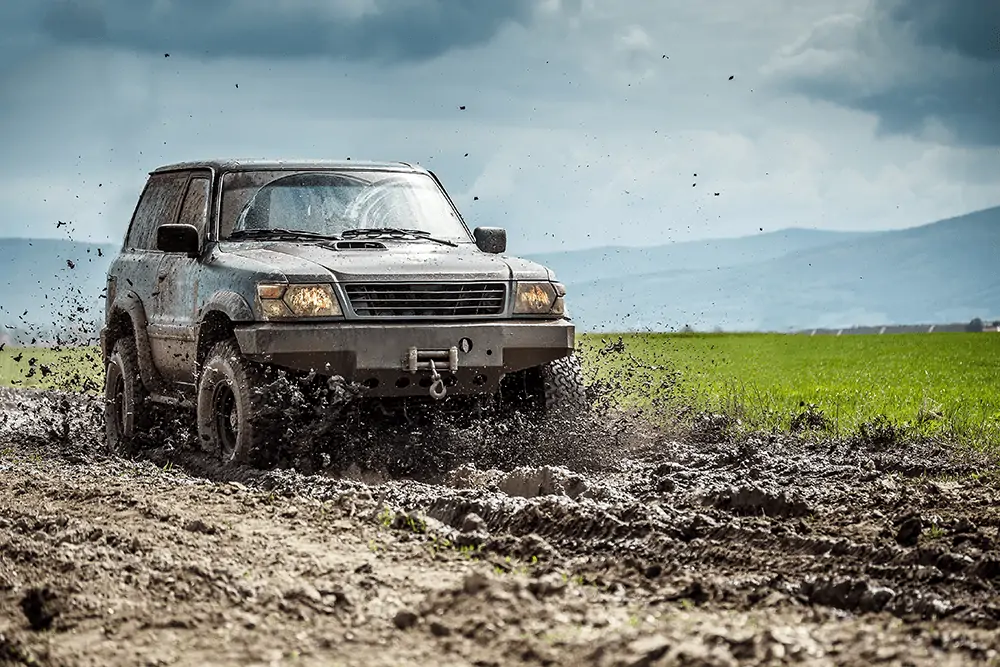 Overlanding is a type of travel, whether in a motorcycle, car, or truck, that is all about exploring spots off the beaten track, imbuing all the culture and the way of life that these spots have to offer, and being self-sufficient while doing all this—you know, sort of like Nomadland's Fern.
This type of travel combines off-roading, camping, and non-commercial, remote travel. At the core of overlanding lies a passion for the journey, a love of exploring new places, the great outdoors, and in the most cliche-but-apt words possible, finding oneself.
Here are some other features of overlanding:
Involves traveling over long distances to remote/offbeat locations that have been hitherto mostly unexplored.
Could involve the discovery of new places and spots in remote areas that are unfrequented or haven't been discovered at all yet.


Involves elements of going off the grid and surviving efficiently in the wild, a sense of adventure, and much self-reliance.


Can involve physically demanding activities such as boulder-crawling, traversing deep water bodies and muddy sites, and making your way through rough and tough natural terrain.
Is typical of a long duration, usually undertaken for weeks or even years at a stretch.


Requires some amount of knowledge in vehicle repairs and mechanics, outfitting the vehicle suitably, and customizing it as required.
Overlanding also demands skill in off-roading, planning ahead in your travels to some extent, and navigating well.
Additionally, just because it's usually a long-term trip, it doesn't mean that your very first overlanding trip has to last months—you can start small, with a weekend, and eventually, as your love for overlanding and your experience in it grow, you'll find yourself comfortably pulling off year-long trips through the hinterlands.
How and Where Did Overlanding Originate?
Though overlanding is a global phenomenon today, it can be traced back to 20th-century Australia, a continent/country with extensive Outback landscapes and wilderness in between cities.
Overlanding started as a means of trading, with farmers traversing these paths on foot, to transport agricultural produce and livestock. Over the years, though, with the advent of vehicles and machines and through Leonard "Len" Beadell's efforts, overlanding transitioned from being utilitarian and came to take on a new meaning, seeing a major revival in the 40s.
Today, overlanding sheds its utilitarian nature and prioritizes recreation and exploration but is still about seeing faraway destinations. Famous examples of overlanding include Max Reisch's motorcycle trip from Vienna to Mumbai in the 30s, a far-flung destination to much of the West at that point in time, and Ralph Bagnold's traversal of the Libyan Desert in his Ford.
Now, with a boom in the resources and commercial tour options out there, overlanding exists in some or other form across the world and is more accessible than ever before.
What Do You Need to Overland?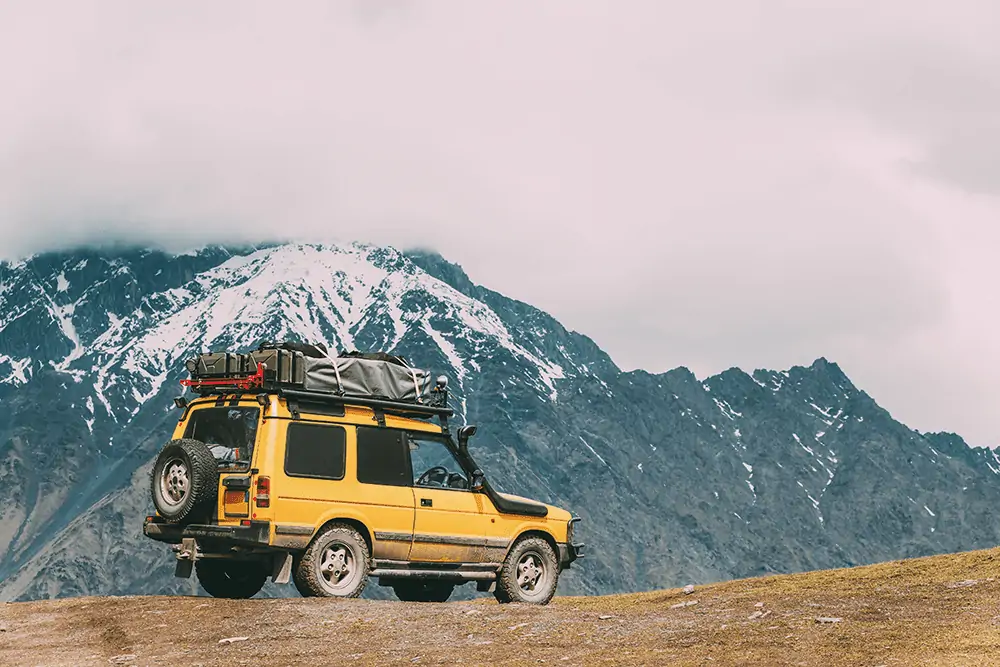 Apart from oodles of self-reliance, a love for the journey and exploration instead of an obsession with the destination, and a yearning for seeing uncharted territory on long trips, you need one important element—a reliable vehicle that can be your magic carpet in your overlanding journey.
Choosing Your Overlanding Vehicle
The vehicle is an integral part of overlanding, whether you're driving a truck or your Ford. Whichever vehicle you choose, though, it's highly important that the vehicle is durable and reliable.
It's common knowledge that some vehicles are better built for durability and reliability, from the classic BMW motorcycles and Willys Jeeps to today's Wranglers and Kawasakis.
However, it's not just about the big names, especially in the initial days—the vehicle in your driveway is as good as any to start your overlanding journey.
What's vital is that the vehicle doesn't give up on you halfway through the journey, especially in a remote part of the world that doesn't see too many passersby.
A few accessories can help you in this regard.
Equipping Your Overlanding Vehicle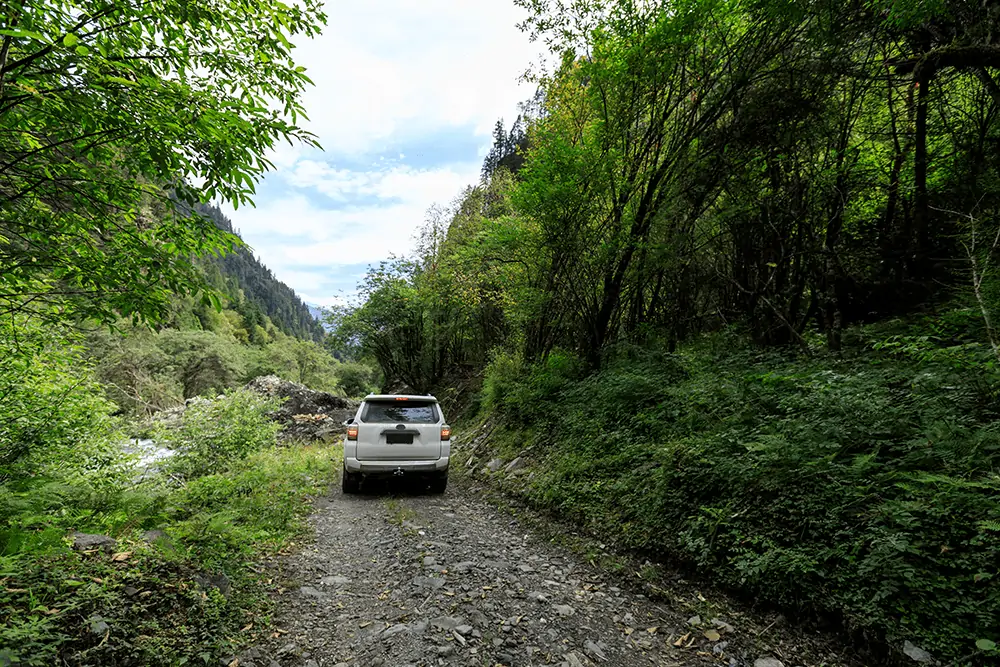 Equipping your vehicle with the gear that strikes the balance between your needs and technical efficiency can go a long way in overlanding. Here are some accessories and modifications you can consider:
Communication and Navigation Systems: While getting lost is one of the best ways to explore an area, and it pays to have a good navigation and communication system to get you un-lost and find you help in a potentially unsafe situation. This doesn't necessarily mean high-end GPS trackers and radios; it could be as simple as an updated atlas and a cell service with excellent coverage.
Kitchen Equipment: Since you'll be cooking for yourself, it's necessary to have the right kitchen equipment. This also includes sufficient water and a way to safely store extra water.


Awnings: Speaking of kitchen and cooking for yourself, you're sure to have more than one meal under the stars. It helps to have an awning to protect you from any bad or intense weather while still letting you enjoy your meal outdoors.
Tents: If you're not traveling in a truck, you'll need a good tent to spend the nights in. The awning will also provide your tent with extra protection from the elements.
Protective Gear for Your Vehicle: This includes armor and bumpers, as well as recovery gear for you, should you need it. The armor and bumpers are not a necessity unless the terrain you're traveling to demands it.


Good Wheels and Tires: When you're traveling long distances, and the point is to enjoy these miles (as it is in overlanding), it doesn't do to get fatigued by the traveling. Good wheels are a basic necessity and offer efficient suspension, reducing your fatigue to a great extent, especially on uneven terrain.
You can also consider equipping your vehicle with its own power-generating facilities, but even if you don't, carry sufficient torches and headlamps so you're not restricted by the dark (and it can get pretty dark pretty quickly in the hinterlands).
Apart from these, trailers, racks, and other storage facilities, especially for extended travel, can be quite helpful.
Final Thoughts
The absolute beauty of overlanding is that everyone can do it, as long as you have the right mindset, equip yourself with the right skills, and develop the self-confidence to be completely on your own—these are more important than the right gear and vehicle.
And no, you don't need to renounce the world and live out of your car because everyone has their own starting points and journeys, which means that you can start as small as you want or as big as you want. At the end of the day, it's about seeing the best of the world and its hidden gems, losing yourself in it at your own pace and in your own time, and learning to enjoy your own company through a wonderful journey.