How To Get Into Nature Photography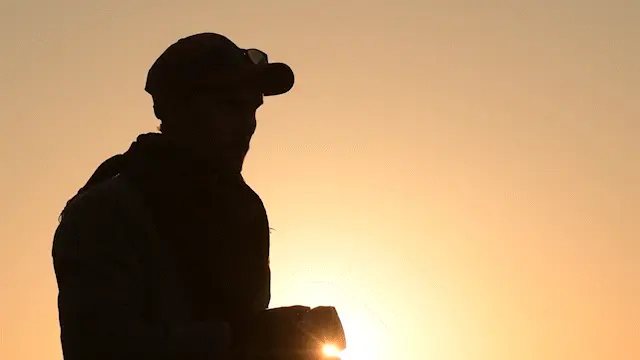 Whether you're trekking one of the highest peaks in the world, fishing along the coast, camping in the wilderness, or simply hiking your favorite local trail…
A picture is worth a thousand words.
If you're a beginner or a professional photographer, each day is different (in a good way) when nature is your subject matter.
The options are limitless from animals, birds, insects, landscapes, geological formations, and water bodies.
If you want to be a nature photographer, then you're in the right place.
With the proper approach, tools, and techniques, you can hone your camera-handling skills, become a great photographer, and even turn it into a lucrative career.
Here are a few tips and strategies that can help you to get on your way to becoming a great nature photographer.
Let's begin
What Does a Nature Photographer Do?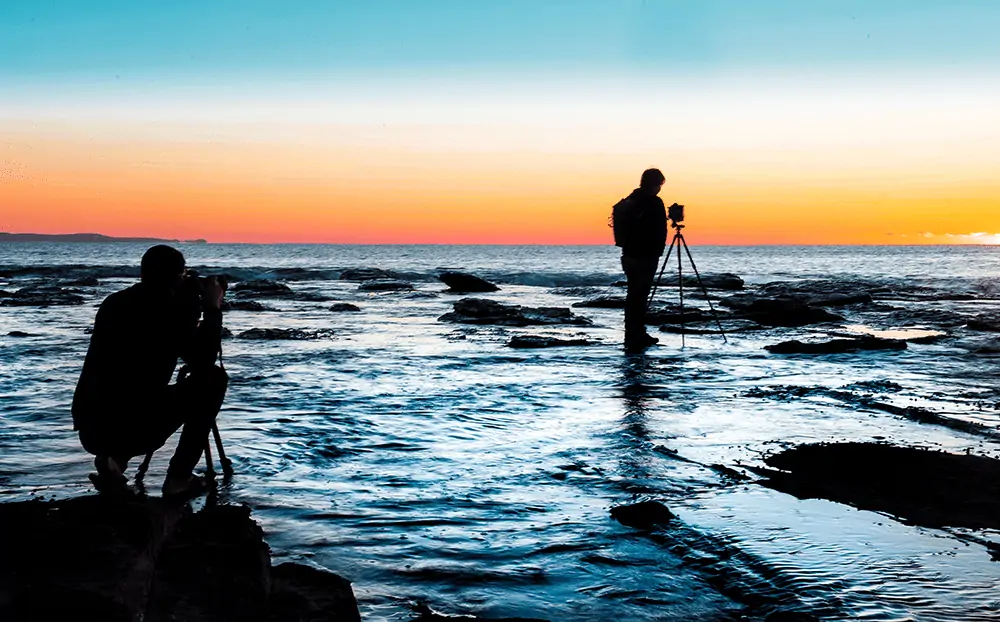 Before we discuss how to get into nature photography, let's take a quick look at what nature photography is and what a nature photographer does.
Nature photographers travel worldwide, attempting to capture the stunning beauty of nature in all its glory by using specialized photography gear such as digital cameras and lenses.
Requirements to Become a Nature Photographer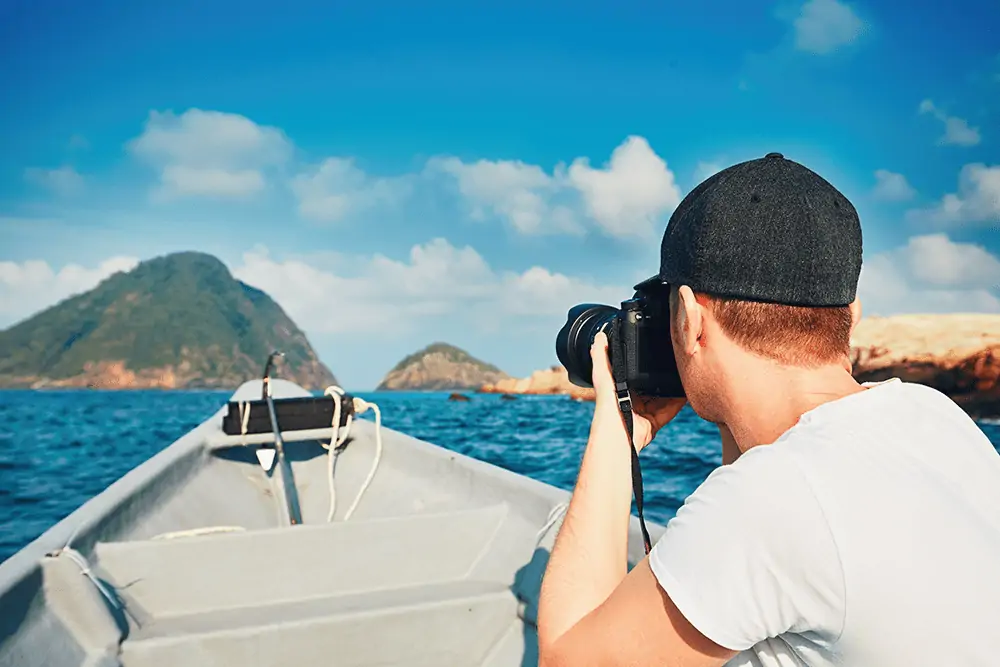 For those recreational adventure junkies, you really don't need much equipment to capture great photos. For most, all you'll need is a smartphone with a good camera and an app to process your images.
For the semi-serious photographer, action cameras like GoPro will do a fantastic job of capturing images and videos in almost any situation, whether you're mountain biking down a hill or cliff jumping into a river.
If you're looking to take your photography to the next level, then you'll need to purchase a digital camera, lenses, and other accessories. The type of gear you'll need will depend on the type of photography you want to pursue.
For example, if you want to photograph wildlife, then you'll need a long telephoto lens that can zoom in on your subject from a distance. On the other hand, if landscape photography is more your thing, then you'll need a wide-angle lens to capture as much of the scene as possible.
If you want to specialize in nature photography, then you will need equipment and skills that are quite different from commercial photographers, such as:
Camera
Although you may be able to shoot nature photographs on your smartphone, it is best to use a DSLR camera to get stunning pictures.
This will give you crisp and crystal-clear images and the ability to shoot multiple frames in a second, which is essential when doing wildlife photography.
You can choose a DSLR (Digital Single-Lens Reflex) camera or a mirrorless one. Both have pros and cons, so it's up to you to decide which one suits your needs better.
For instance, DSLR cameras are typically larger and heavier than mirrorless cameras, but they offer better battery life and tend to be more rugged and durable. On the other hand, Mirrorless cameras are smaller and lighter, making them more portable. They also have shorter shutter lag times and faster autofocus capabilities.
You can get a high-quality entry-level camera that offers various features such as capturing high-quality images, fast autofocus, color, black and white photo options, etc.
Specialized Lenses
A camera is extremely important for nature photography, but more important is getting high-quality, specialized lenses because these are what enable you to get the best photos.
For example, a telephoto lens is the best to photograph wild animals from a safe distance while getting close-up shots.
Accessories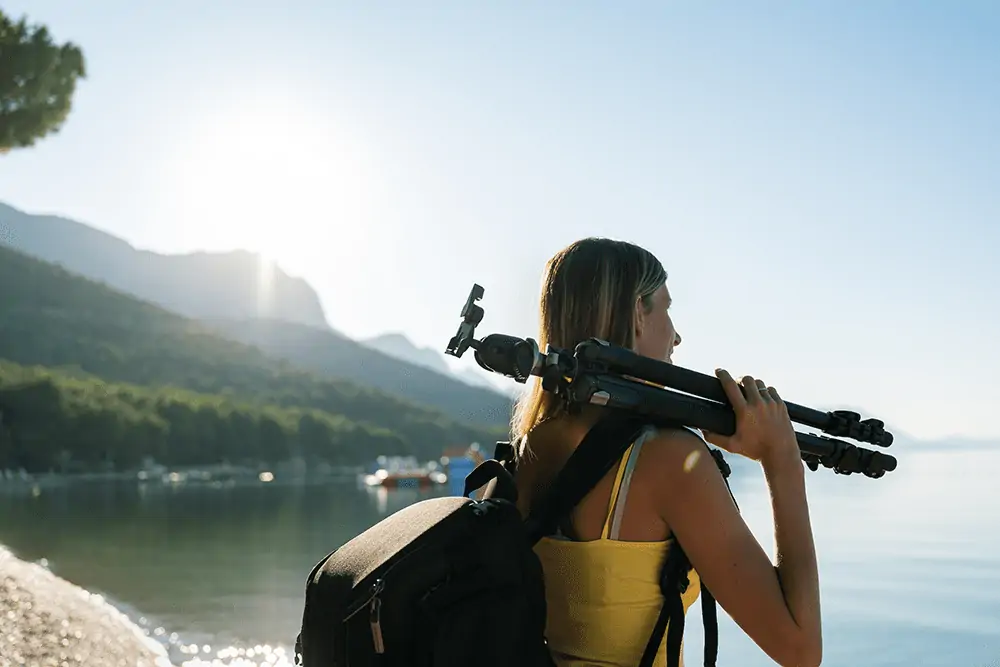 You need other gear besides the camera and lenses, including camera backpacks, tripods, editing software, etc.
As a nature photographer, you need to spend countless hours outdoors braving extreme weather conditions to get the perfect shot. And so, you must always carry sunscreen, bug spray, waterproof bags, etc., to ensure that you're prepared for any situation.
Tips to Become a Successful Nature Photographer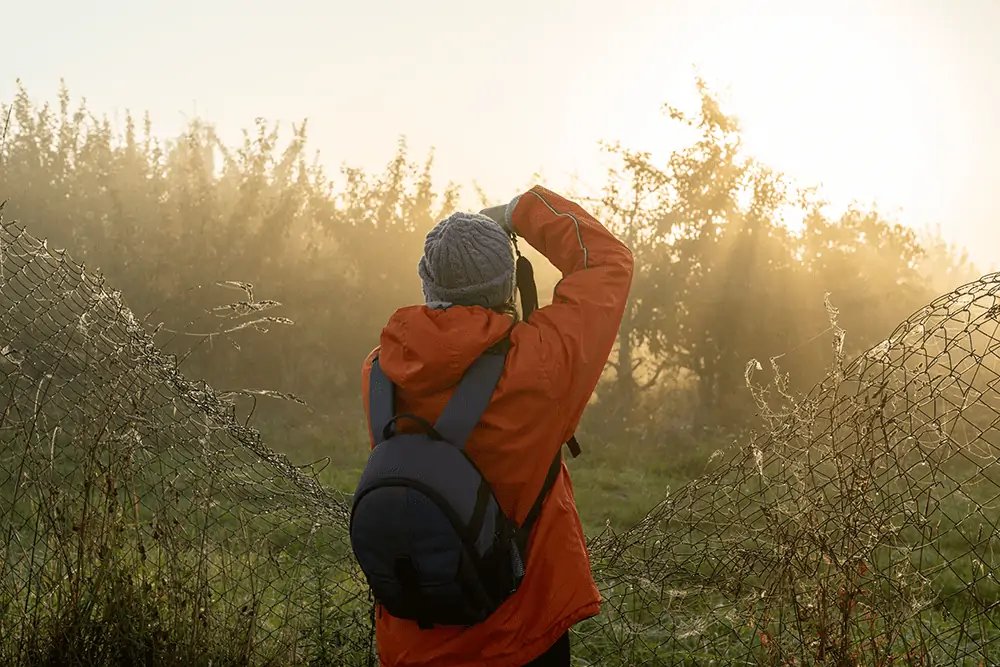 Becoming a successful nature photographer requires more than just your photography equipment. Here are some tips that can help.
Start With a Familiar Environment
Getting good nature photographs does not mean that you need to travel to far-flung places.
Start photographing close to your home, where you are familiar and comfortable with the environment. If you're starting, begin by photographing the wildlife in your local park, such as squirrels, birds, butterflies, etc.
Once you're comfortable with photography, you can expand to the neighboring woods and forests or even go to a national park and shoot there.
Determine the Best Time to Photograph
Most animals are usually active at dawn or dusk, and so as a nature photographer, you must choose the right time when you can photograph the animals.
Also, these are the times when you get gorgeous golden light (known as the golden hour) for great photos during sunrise and sunset. In addition, you must be prepared for early morning shoots and long days.
It is best to do your research and determine when it is the best time to photograph the wildlife you wish to capture.
Plan Before Shooting
Nature is rather unpredictable, but it can help immensely to plan before every shoot by:
Ensuring that you have the right equipment and gear for the shoot
Determining the position of the sun when you arrive at the location
Increasing the probability of finding the wildlife you want to photograph
Setting out on a nature photography trip spontaneously can be super fun, but it is always recommended that you plan every part of the trip.
It's a good idea to research the location, check the sunrise and sunset timings, look at the tide charts and check out the weather conditions.
Doing this will enable you to capture picture-perfect shots when you arrive at the location.
Be Passionate
Nature photography takes a lot of time, effort, and patience; you will often need to spend several days in the field.
And even after this, you may return without a good photograph because the subject or light does not work out, or you can't simply get the perfect shot you want. Scouting for the best location, traveling, and waiting can be quite challenging.
Being at the right place at the right time takes some skill and a bit of luck, especially when you're trying to capture wildlife.
You must have a keen interest in nature photography and be passionate about it. To succeed as a nature photographer, the key things to possess are drive and passion.
Never Give Up
Becoming an excellent nature photographer is not easy, but at the same time, it's not impossible. To become a great nature photographer, you need a lot of knowledge, time, effort, and patience.
Some days things won't work out the way it was planned.
Stay persistent, and you'll get that photo of a lifetime.
Worst case scenario, you're out in nature basking in its glory.
But a bad way to spend the day, regardless.
Results are not instantaneous…
Getting great photos takes a lot of practice and time. But if you're willing to put in the time and effort, you will surely see wonderful results.
Understand the Industry and Develop Your Skills
If you're interested in nature photography, it may be a good idea to pursue a fine arts degree at a photography school or university that offers specific nature photography courses.
But if this is not an option, you can attend photography workshops to develop your skills.
Nature photographers usually take this up as freelance and have different day jobs. However, taking up nature photography as a full-time career can be difficult. But this should in no way reduce your passion for nature photography.
Final Thoughts
Nature photography can be super interesting and fun, not to mention extremely rewarding, although it may not be very easy, nature photography is worth pursuing.
And, if you're wondering how to get into nature photography, remember the strategies we have discussed and get started, and soon you'll be well on your way to becoming a top-notch nature photographer.