Best Portable Radio For Camping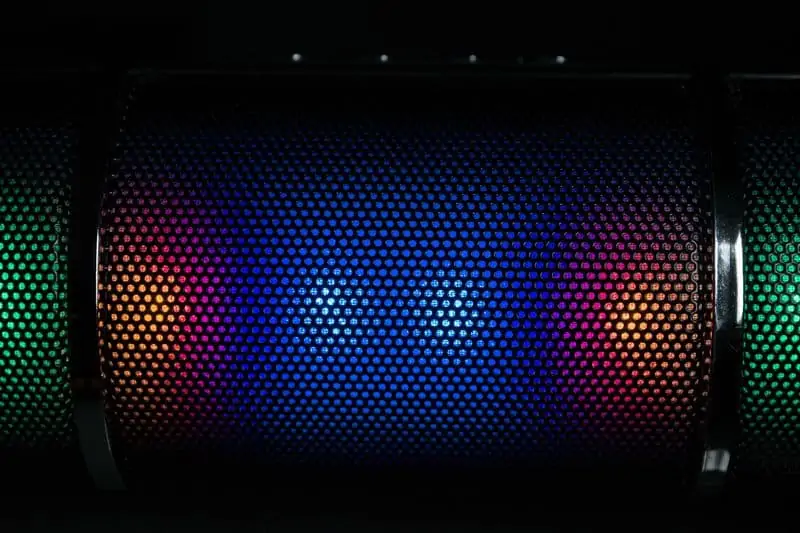 This post contains affiliate links where we may earn commissions from Amazon, REI, and other retailers at no additional cost to you. You can learn more about our affiliate policy here.
Have you ever been on a camping trip and wished that there was a radio nearby? Well, we have the best portable radios for camping options for your next trip.
All of these radios are great to take with you while you're out in nature. No matter where your adventure takes you, one of these great portable radios will come along with you.
Let's get started.
What Is The Best Portable Radio For Camping?

The C Crane Portable Bluetooth Tabletop Radio is the best option for camping. It's an extremely durable radio that can withstand life on the go. It has a patented Twin Coil Ferrite AM antenna which provides excellent reception.
The C Crane Portable Bluetooth Tabletop Radio also has one-touch memory buttons where you can select five presets for each radio band, making it easy to find your favorite station or channel without having to search.
The C Crane Portable Bluetooth Tabletop Radio is the perfect choice when you're looking for a durable radio with exceptional reception, making it the best portable radio for camping.

The C Crane CC WX Pocket Radio is perfect for camping because it is small and lightweight.
Not only can you save up to 50 of your favorite AM/FM stations with the five memory buttons, but it also features an alarm clock with snooze, a 15–120 min. sleep timer, and display light.
With the C Crane CC WX Pocket Radio, you'll be able to listen to your favorite tunes on the go without worrying about lugging around big equipment. It's lightweight, and its small size is perfect for camping.

This C Crane Skywave Pocket Radio is a great option for camping. You can listen to AM and FM stations, as well as shortwave and aviation bands.
The shortwave band is particularly useful for listening to pilots and air traffic controllers, who transmit at frequencies ranging from 2300 – 26100 kHz. It also includes a signal meter that shows current signal strength.
The C Crane Skywave Pocket Radio has an easy-to-use layout and an excellent quality of sound. Plus, its durable design makes it perfect for travel.

The Midland Weather Alert Radio is one of the best options for camping. This radio offers all the best features that are important for an outdoor radio.
This long-lasting rechargeable radio has a solar panel, hand crank, and USB charging port. The radio is also extremely bright, with its Cree LED flashlight emitting 130 lumens.
The best feature of this light is that it has an SOS beacon mode that flashes Morse code, and the beam can be adjusted to three different modes: full, spot, and strobe. It also has AM, FM, and NOAA weather broadcasts.
Another great feature of this portable radio is that it can also charge your devices through its USB output port with the included cable. With all these features combined, you are sure to stay safe in disasters or emergencies.

Another great portable radio is the Monster ROAM 2. This radio features a variety of great qualities, some of which include being waterproof and its 30-watt high-power sound.
It also has a 20-hour battery life on a full charge and floats which makes it perfect for pools and the pool. The best thing about this product is that it is user-friendly and can easily be adjusted to the best antenna reception.
Digital sound processing also allows you to control your presets with ease. Overall, this is a must-have for any camper looking for a way to listen to their favorite tunes while they're out in nature.

Hikers, campers, anglers, hunters, survivalists, university students studying abroad – several individuals can benefit from having a reliable power source at all times.
The FosPower Solar Hand Crank Portable Radio is the best option for anyone looking to buy an emergency radio with power bank capabilities.
The best feature of the FosPower Radio is its ability to be used in three different ways. Most importantly, it has a 2000mAh power bank that will charge any small device when there is no other way to access electricity.
It also has an AAA battery backup that will keep the radio working even during emergencies when you cannot use solar or crank power.
Finally, its built-in solar panel will recharge the power bank while you are away from civilization.
Having a portable radio with you on your next camping trip or hike is an excellent way to stay informed in emergencies.
However, the best part about this FosPower Radio is its three different charging methods and high capacity 2000mAh power bank, which makes it by far the best option available for anyone looking to keep their phone charged at all times during any activity or adventure.
What Should I Look For In A Portable Radio?
If signal reception is key, you should invest in a radio that offers Bluetooth connectivity and an HD signal.
You should also consider rechargeable batteries, so you don't have to worry about running out of juice during your trip! A bright flashlight is essential when setting up camp or exploring the dark corners of the forest.
Finally, if you love music while camping, choose a radio with built-in speakers to crank up the tunes while cooking dinner.
When it comes to emergency weather updates, emergency cranks are essential – just in case you're stranded by the storm. You'll want to invest in a radio that offers Bluetooth connectivity and an HD signal.
This will allow you to keep up with emergency warnings and local weather forecasts, even if your phone doesn't have reception.
And since the inevitable happens every once in a while, your phone battery dies after being out of juice. It's worth investing in rechargeable batteries so you don't run out of power during your trip.