South Lake Tahoe (Our Stay At Edgewood Resort)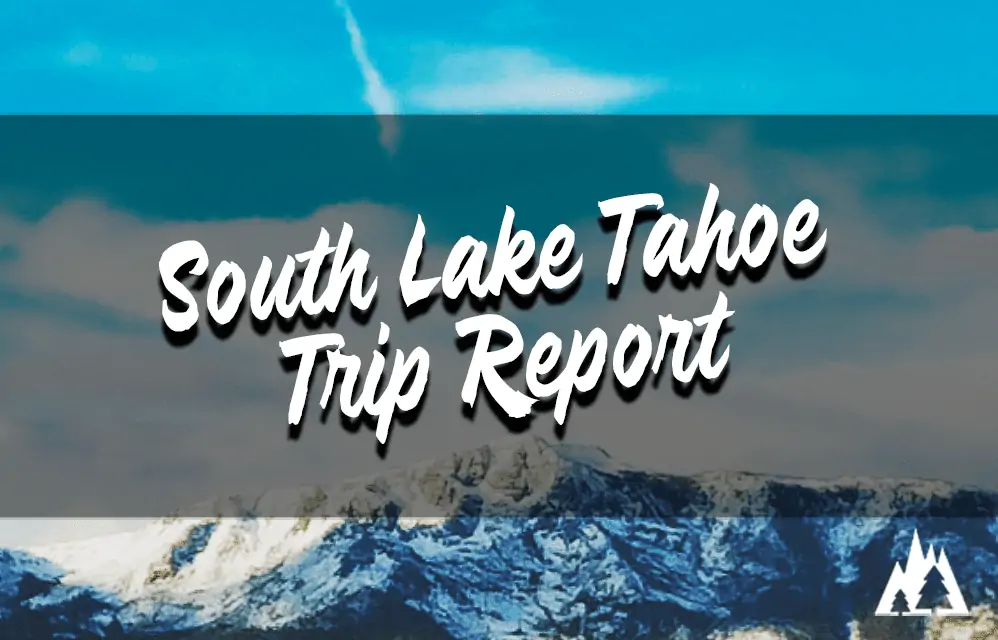 I usually prefer the tent life when we're out camping over going to a resort.
It's a lot more work, but we get to experience outdoors the way it should be experienced, in my opinion.
Then there are trips where we want to avoid the planning and packing of supplies and just be lazy relax.
And that's what we did on our trip to South Lake Tahoe.
On our way to the resort, a few things happened: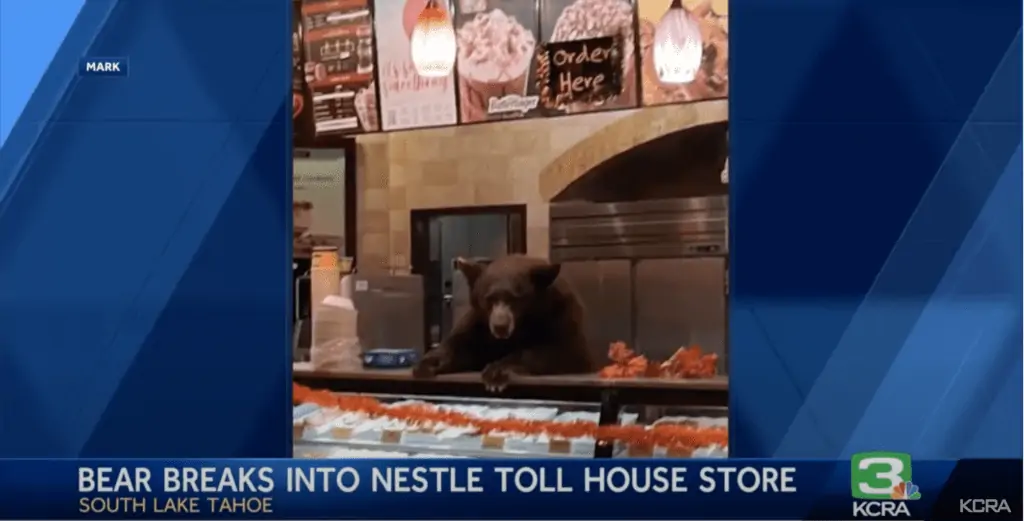 A black bear inside a bakery eating cookies behind the counter…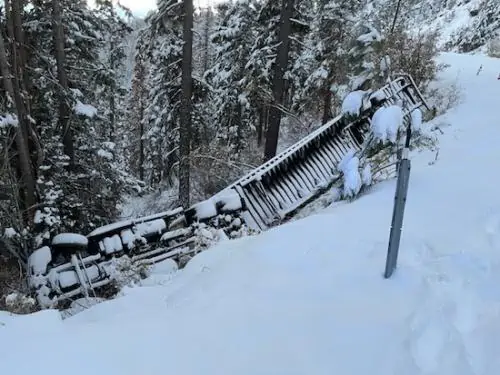 …and 20,000 pounds of Starbucks coffee and merchandise going over a cliff.
This all happened right before arrived at our resort.
A memorable start to the trip, check
Both incidents were covered here and here for those interested in the details.
As bears prepare for winter, they tend to be more aggressive as they try to fatten up and eat as much food as possible.
You can't blame that bear for doing what it did. I mean, who can resist a freshly baked batch of cookies?
A few days before our arrival, it started to snow.
Making the roads too slippery for the semi-truck to stop for the stalled vehicle.
I'm telling you all this because mother nature is beautiful and ominous at the same time.
And for many of us who enjoy spending time hiking, camping, etc. It can be dangerous.
So always remember to be prepared for any situation while you spend time outdoors.
Ok, back to our trip.
Unfortunately, we didn't get to visit the hiking trails we wanted to explore due to the snow earlier that week, but we made the best of it.
We did, however, talk to many locals during our stay.
I'll mention the recommendations below and the resort we stayed at during our time here.
Fun Fact: Lake Tahoe has enough water to cover a flat area the size of California with 14 inches of water.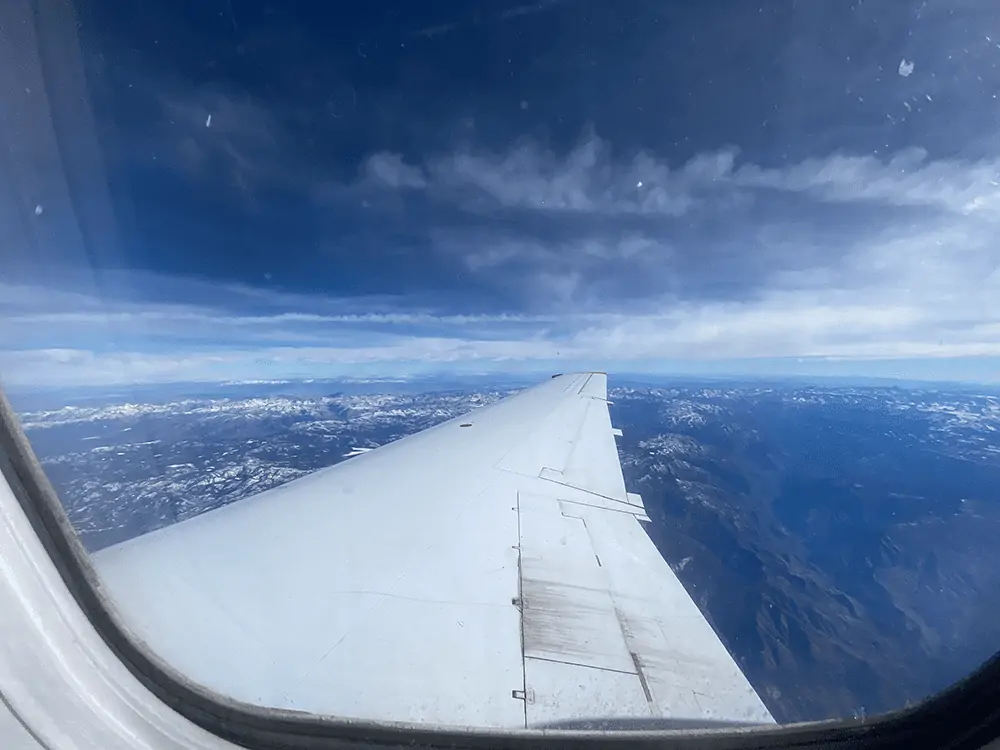 How We Got There
Where I live, I had a few options for getting to South Tahoe:
Commercial airline
Semi-private air jet service (JSX)
Good old fashion driving
I would have done a commercial flight into Reno-Tahoe International Airport, but I didn't want to have an hour layover in Vegas. That could have been bad news, lol.
Driving is definitely out of the question for this trip. It would have been an 8-hour drive.
We knew it was going to snow up there and didn't want to risk the possibility of road closures on our way back home.
We ended up going semi-private with JSX.
We splurged a little here, and it was well worth not having to wait around for any layovers and bypassing the crowds at the airport.
We landed in Reno and took a 10-minute Uber trip to Reno-Tahoe International Airport, where we got our rental car.
From there, it took us about an hour to get to our resort.
Where We Stayed
We stayed at the Edgewood Resort, located on Nevada's side of the stateline.
What an amazing two-night experience.
Everything was perfect, from the decor to the views we had on their private beach.
The food and drinks at their bistro were good as well.
They had a heated pool and hot tub overlooking the lake.
And yes, we did go for a swim in 47F temperature. It was even raining at one point while we were in the hot tub.
Tip: You can ask for a shuttle to take you to nearby locations and call when it's time to get back to the resort. Free of charge, although we did tip the driver.
So Edgewood is located on the Nevada side, literally minutes from the stateline of California.
So if you're feeling lucky, they have many casinos, such as Bally's, Hard Rock, etc., within a few minutes of driving from the resort.
Some photos of the resort and our room: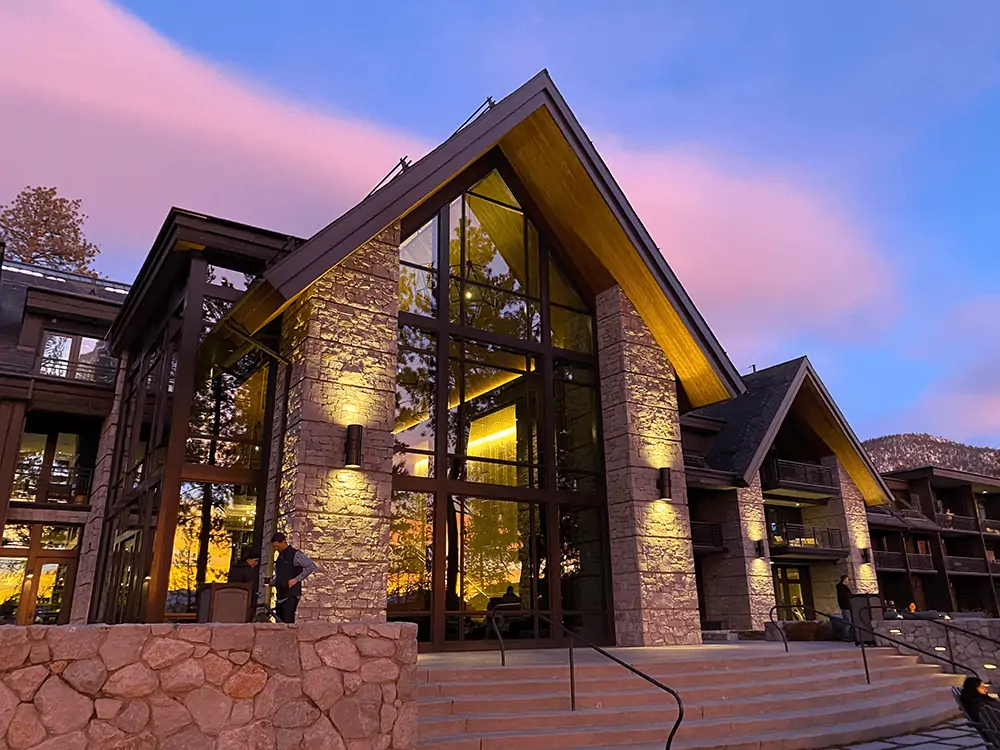 This is the back side facing the private beach. The steps take you to the water's edge with an unobstructed view of the lake and mountains.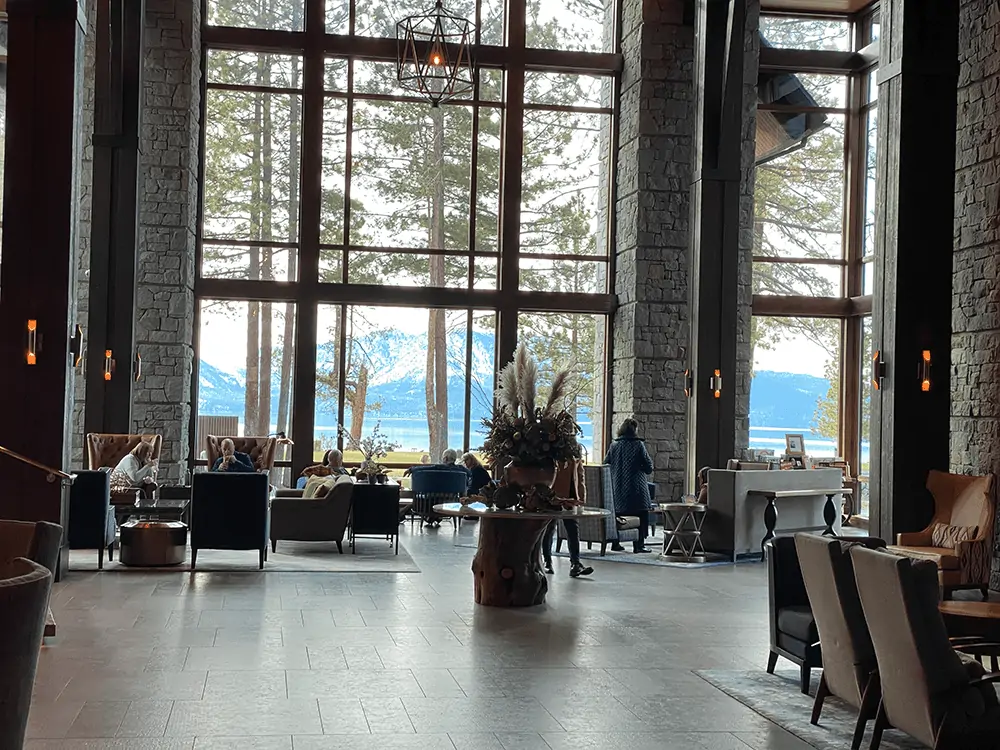 The view as you enter the main entrance, just past the concierge. We checked in, and they gave us a glass of prosecco!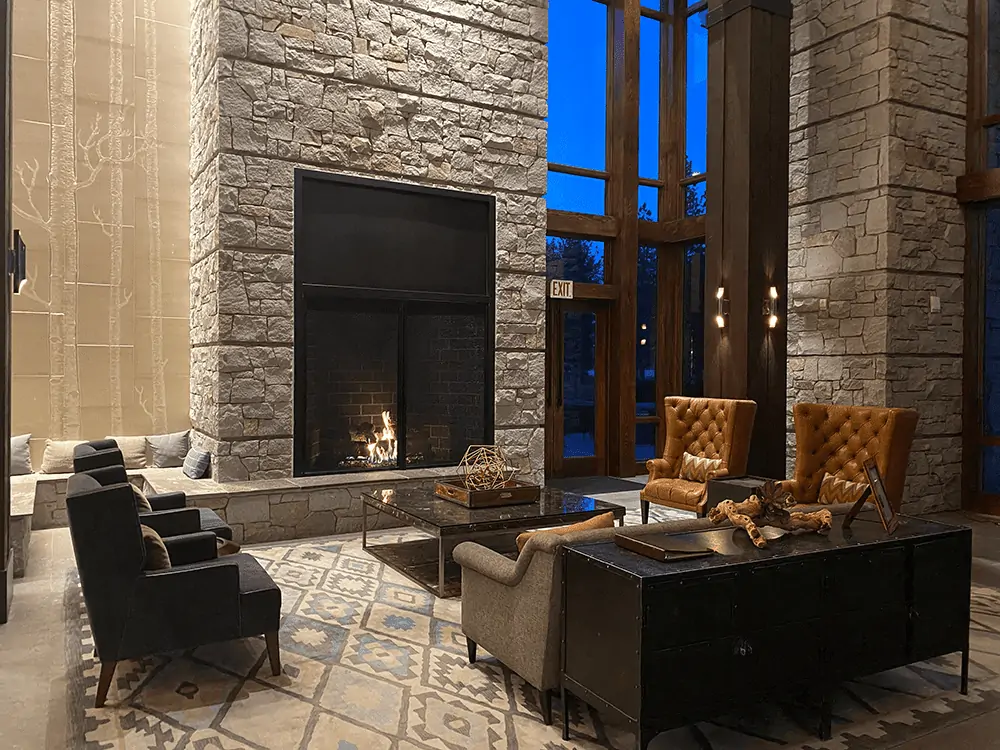 There's a large common area fireplace, where you can play many board games (that they provide), and this is where they will have a S'Mores station at the corner in the evenings.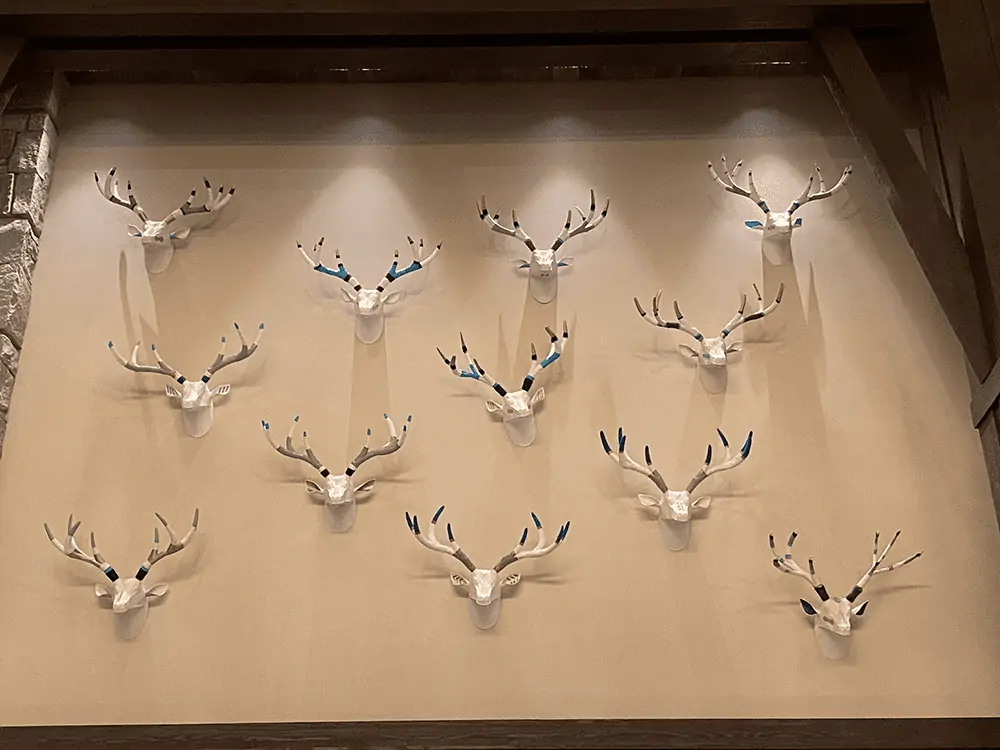 Some pretty cool deer head decor near the top of the vaulted ceilings of the common area.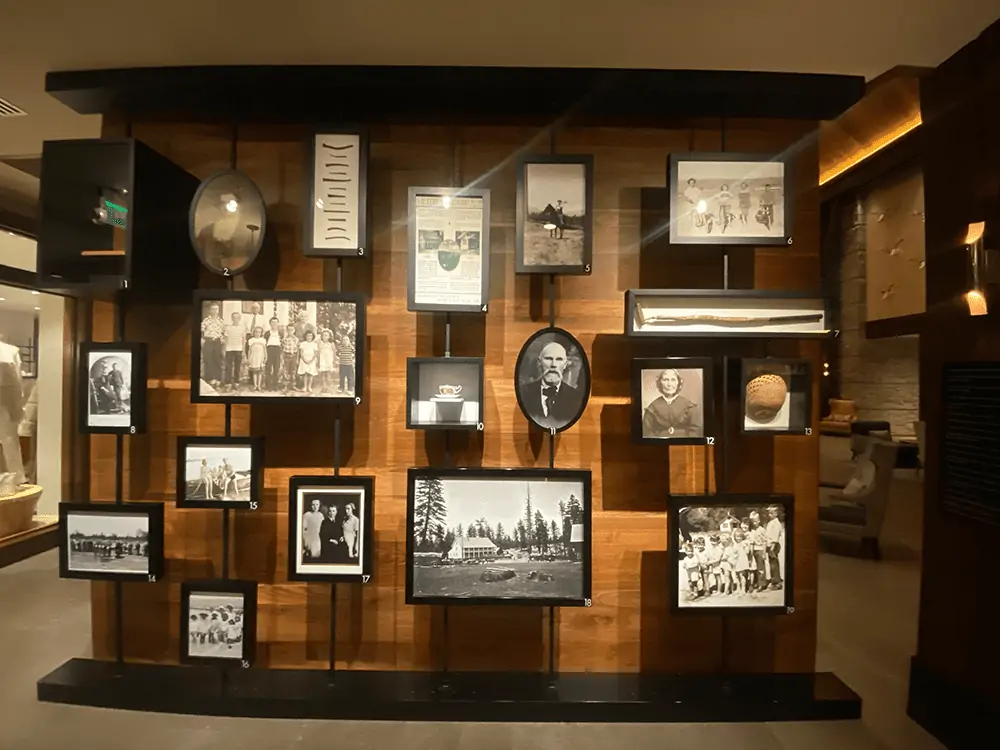 Neat frame wall that leads to a few gift shops on the first floor.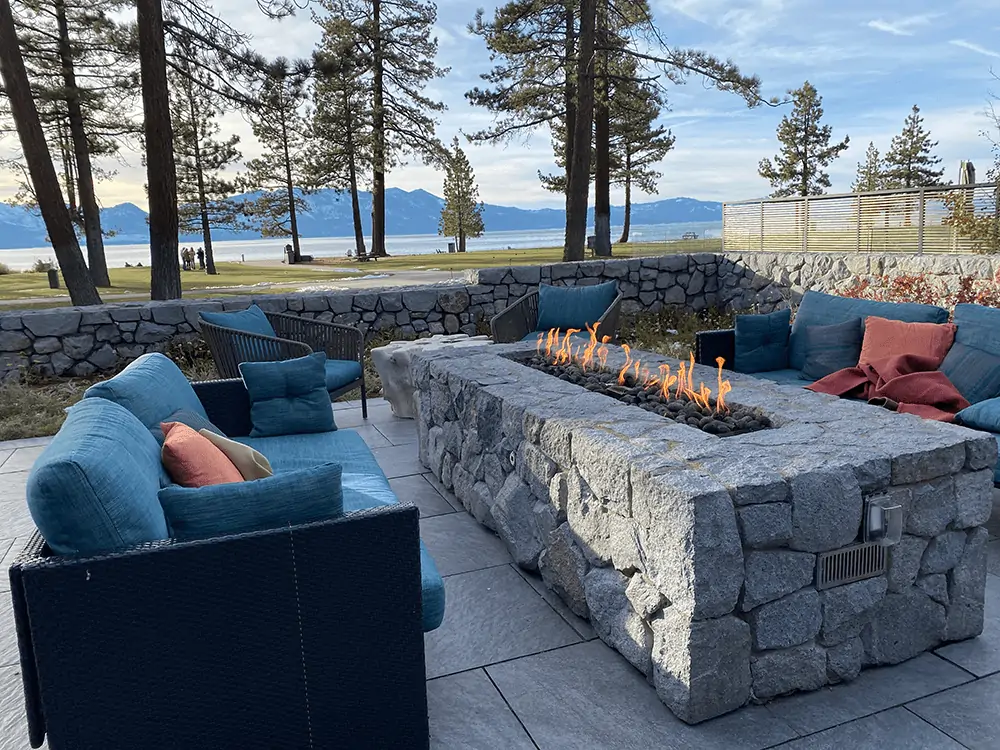 One of many outdoor firepits where you can lounge, and a staff member will come to take any drink orders for you.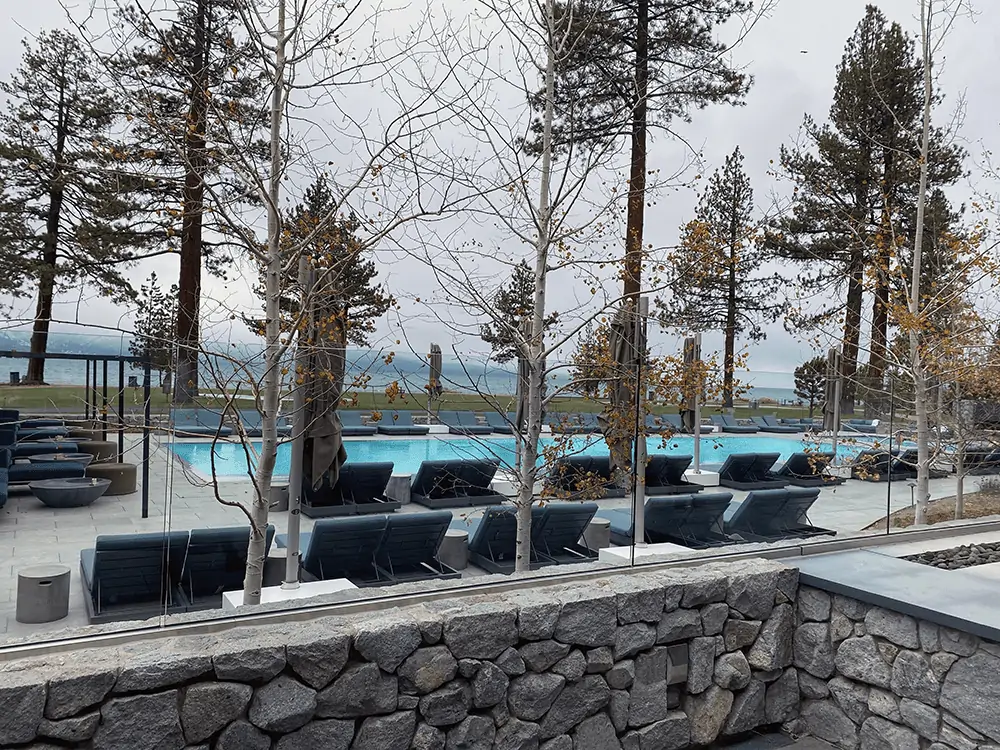 This picture doesn't do the heated pool any justice. I even didn't take a photo of the hot tub to the right. #fail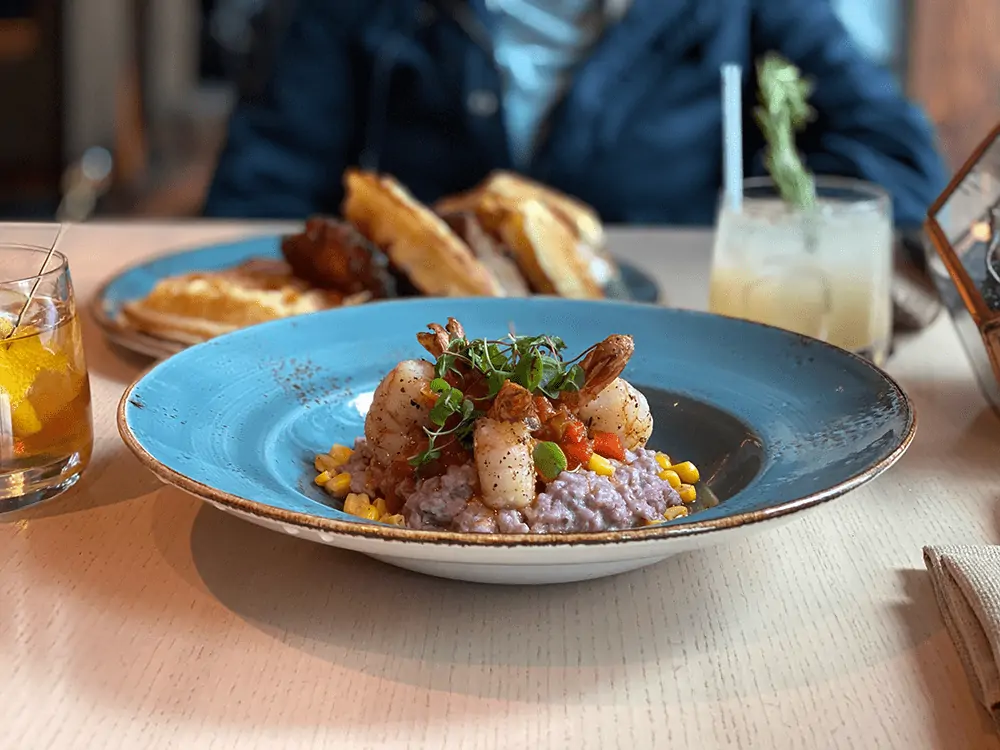 The food we ordered at the Bistro inside the resort.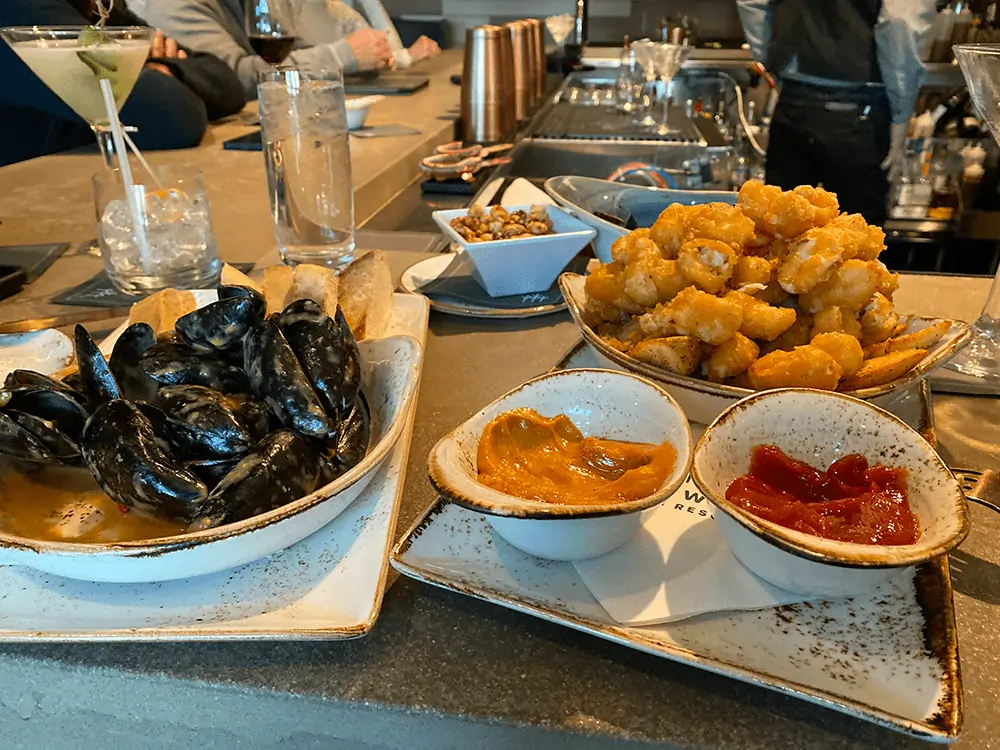 Amazing food at the bar located on the first floor of the resort.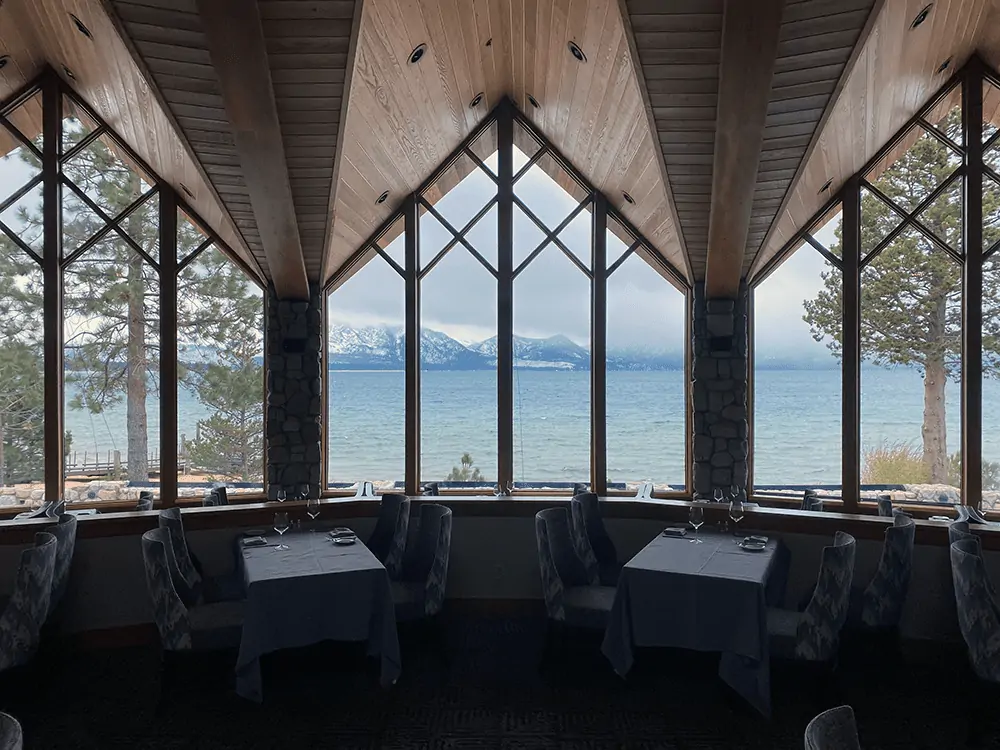 A few yards away, there's a country club that is part of Edgewood. Inside there's another bar and a restaurant with an amazing view.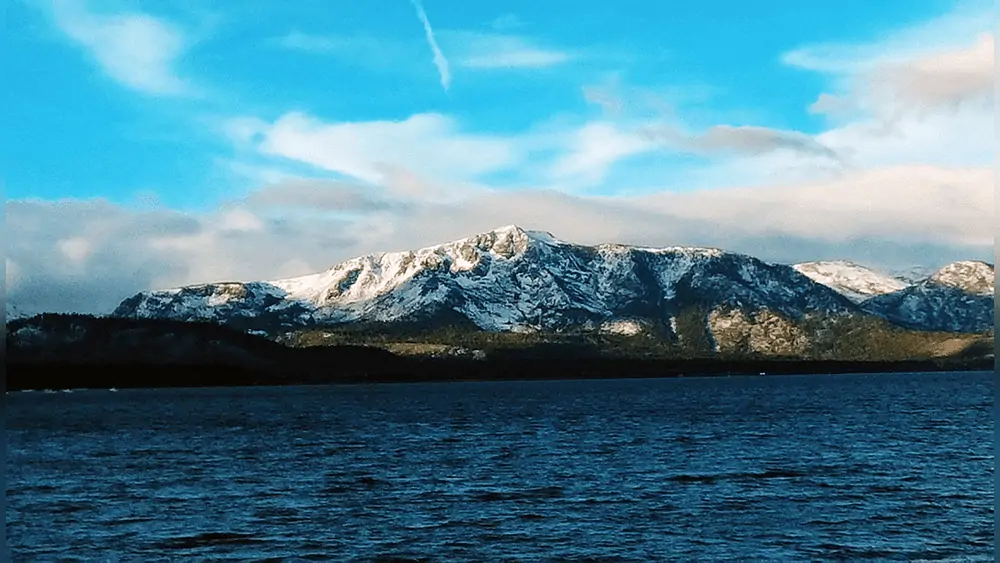 The views from the private beach area early morning.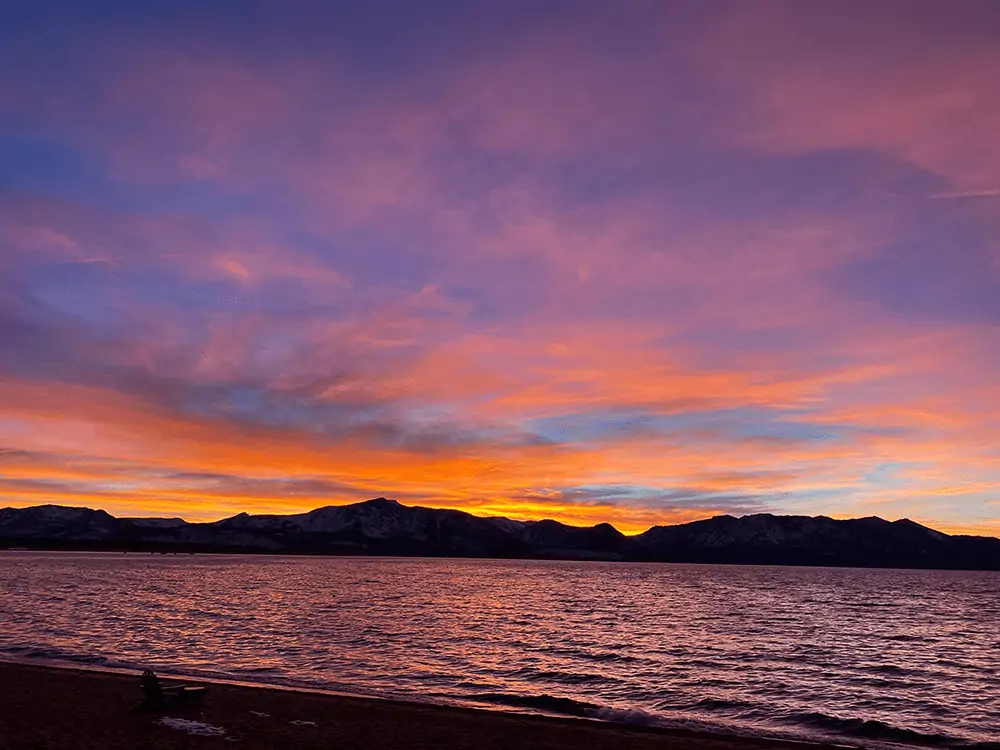 I was able to capture this sunset on the first night.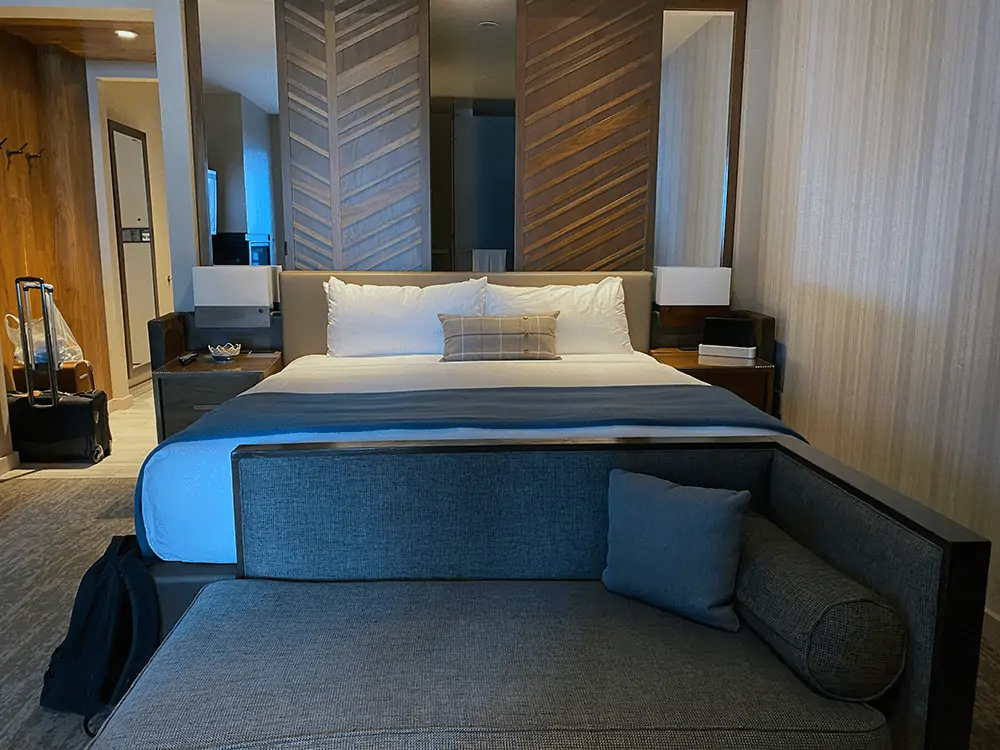 Very clean, modern room with a view.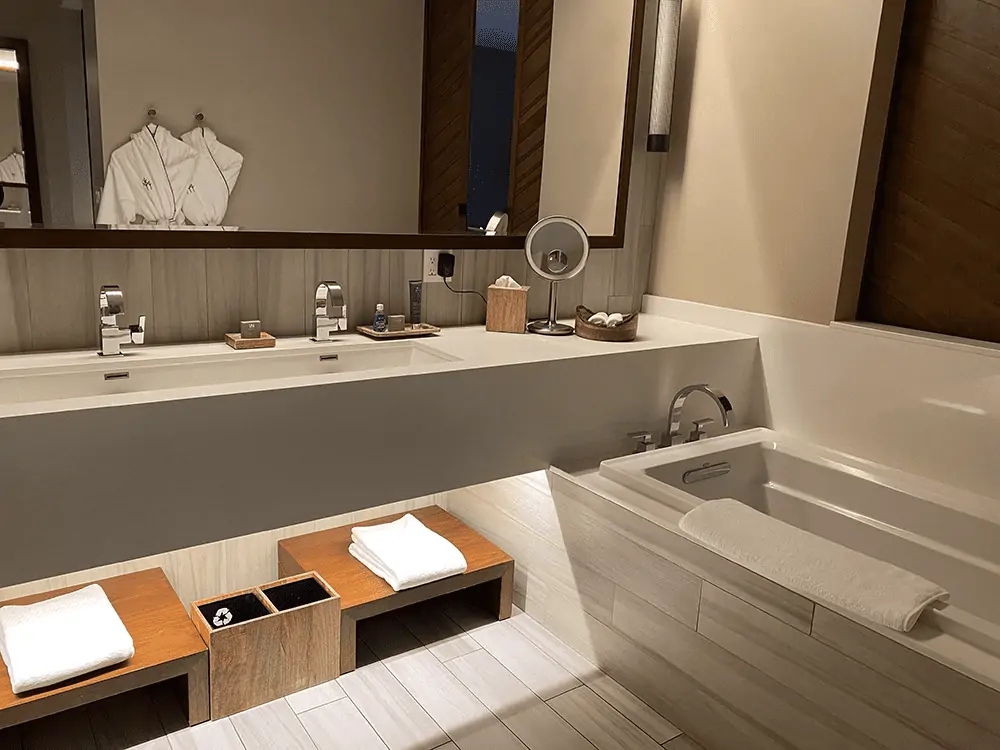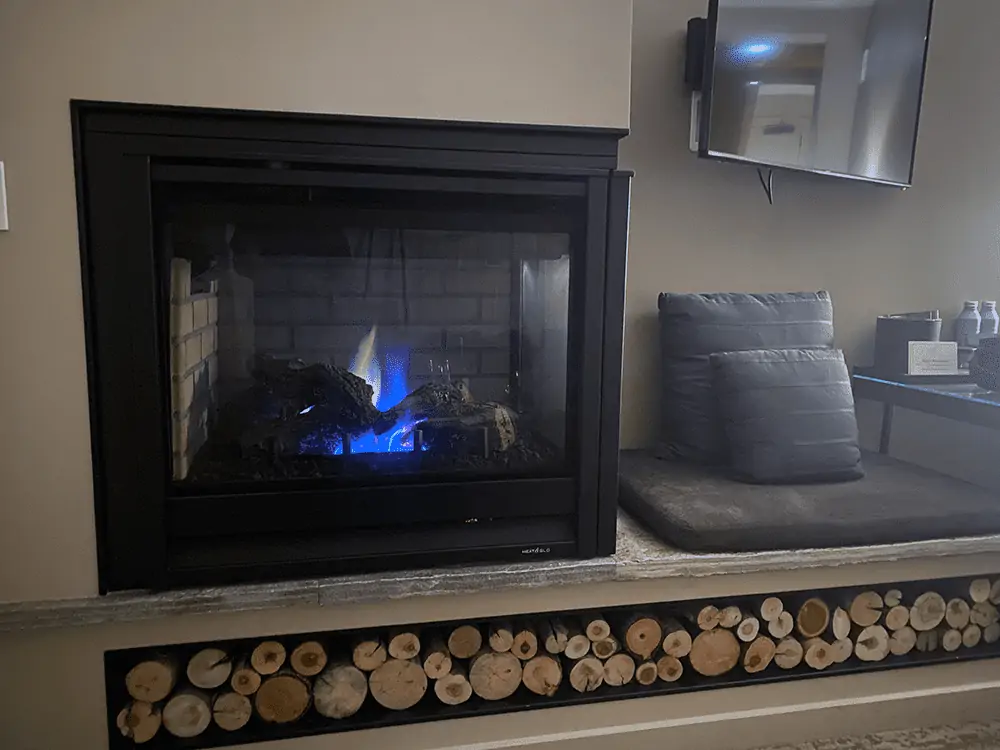 If you want to experience a bit of luxury while visiting South Lake Tahoe, we highly recommend Edgewood Resort. It's about 10 minutes from the casinos and Heavenly Center for the Gondola ride and retail shops.