Tips for Camping with a Dog
For many folks, their beloved pet pooches aren't just pets—they're members of the family.
So it's completely understandable if you want to take your dog along with you on your next big camping adventure—not only because your dog will feel included and loved, but also because if anyone's going to love the open space and the million exploration-worthy things nestled within it more than you, it's your furry best friend.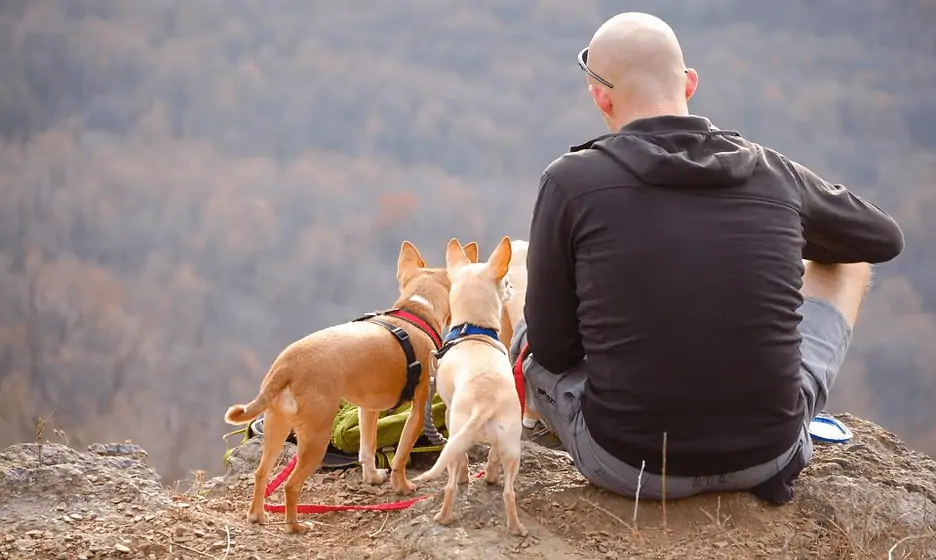 However, to do so, there is some prepping and planning to do beforehand. Put these in, and you're assured of a fun trip for both you and your dog.
So what does this prepping and planning involve?
Here's a handy list of tips for camping with a dog.
Prepping for the Camping Trip
The wide array of different situations, landscapes, and environments could be overwhelming and potentially harmful for your dog unless you put in the necessary groundwork.
Here are a few things to keep in mind.
Things to Do Before Leaving for the Trip
Here's a list of things to bear in mind and do in the days leading up to your trip.
Research Your Destination
Ensure that the campground/state park/local park/national park you're visiting is pet-friendly. It's a good idea to call the campground's office and double-check even if you see it on the website or elsewhere; you don't want to be turned away, after all that effort, because of an outdated page.
In addition to this, you can check with the campground about details such as leash requirements, aggressive behavior regulations, and rules on barking.
Visit the Vet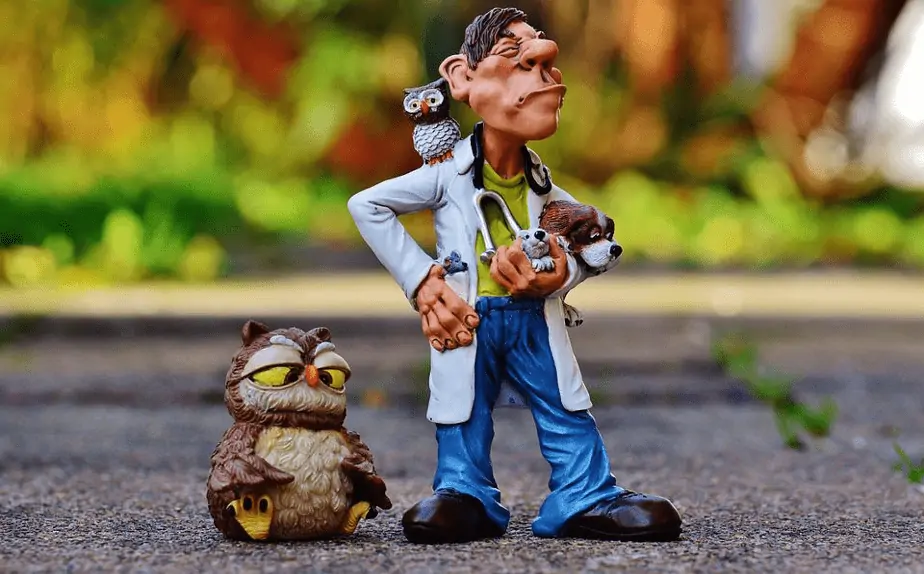 It's essential that you take your dog to the vet before the trip to ensure that all vaccinations are up-to-date (in addition to your dog's safety before heading to your campground) and that your dog is healthy enough for the adventure.
More importantly, you can get your dog microchipped if you haven't already—this isn't a requirement but is highly advised in case your dog gets lost.
You can also get your dog groomed (getting the hair and nails trimmed will keep your dog cool in warm weather and prevent snags on any rocks or objects, respectively) and have tick and flea preventive measures put in place for your pooch.
Packing the Essentials
Taking your dog along means taking extra supplies along on the trip. Here's a list of essentials for your dog:
Food and water bowls
Dog food and treats
Any medication your dog requires
Towels
Outdoor-friendly toys
Your dog's leash and ID tag
A photo of your dog (in case your dog gets lost and you need to circulate photos)
Waste bags and a poop-scooper
All medical records
Camping gear for your dog (a bed, paw protection, a brush, a daypack, a rain jacket, a harness for the outdoors, and a swim-friendly leash)
Storing all these supplies in a separate, exclusive bag will help keep things organized and within easy reach.
Practice Makes Perfect
This is especially important for first-timers and can help them get a little more familiar and comfortable with the process. Here are a few things you can do to acquaint them with conditions similar to camping:
If it's a pet-friendly campground, you and your pooch are bound to meet other furbabies and their parents. Socialize your dog so that he or she is comfortable around the other pooches and people. Also, know what to do should your dog encounter other wildlife in the area.

Playdates, especially from the puppy years, will help your dog be at his or her social best and help you assess whether further training is required.

Take longer walks and spend more time outdoors to improve your dog's behavior while leashed, practice commands, and acquaint your dog with spending prolonged periods outdoors. It is essential that you be able to keep your dog under control at the campsite, as much for their safety as for others.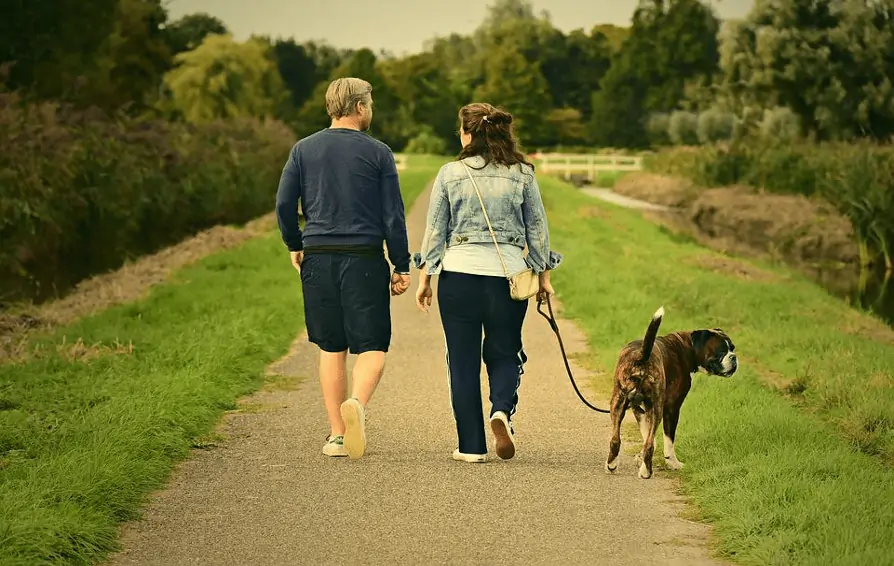 Have a camping trip in your backyard. This is as close as you and your dog can get to actual camping, and you can totally make a night of it in the process.

Have a campfire with friends and their pets, and keep your dog leashed. By simulating these conditions, you can assess how well your dog can do on an actual camping trip.
Things to Do During the Trip
There are some things that you can do during the trip to make it not only easier but also fun for your dog.
On the Drive
However you're traveling, ensure that there are plenty of opportunities for your dog to relieve itself during the journey. Additionally, if your dog is traveling in the car for the first time or undertaking a long journey for the first time, occasional pit stops might help relieve any anxiety or skittishness.
Always Keep an Eye on Your Pooch
During the journey and at the destination, always keep an eye on your dog at all times. This not only lets you know that your dog is safe but also ensures that your dog is up to no mischief or bad behavior. However well-behaved your dog is, you can never tell what might unexpectedly trigger aggression or bad behavior in your pooch.
Constantly monitoring your pet will also help you immediately notice if something is off with him or her or if there's an injury/illness.
Participate in Pet-Friendly Activities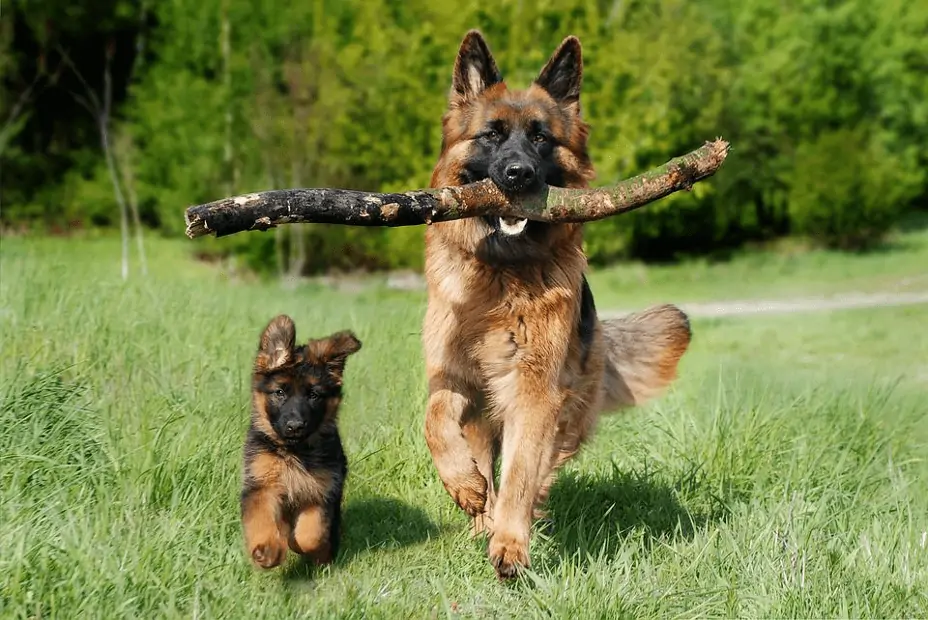 Your camping trip is about you having fun, but if you're taking your dog along, it's also about your dog having fun—and dogs have the best fun when they're with you, their pet parent!
You can ensure that your dog has fun by doing a range of activities, such as taking them to local parks, exploring trails, enjoying picnics and outdoor games, kayaking and boating, and hitting the beach.
If you're planning to visit a spot with your dog, always check ahead if it's pet-friendly. Even if it's just a stroll through town, inform yourself of all pet-related laws and rules of the area.
If you're in a remote area with nothing around, toys are good enough for some quality time! Take along plenty of outdoor toys, such as tennis balls, rope chews, and soft toys—these will also keep your dog occupied during any bad weather.
Other Pointers
Carry the right gear, which means a tent that can accommodate your dog too in case of inclement weather or if your dog needs to sleep by your side, bedsheets, warm clothes for you and your dog, etc.


Always be aware of any possible wildlife encounters—this extends to both flora and fauna. Your curious fluffball could end up eating or drinking something he or she shouldn't or get face-to-face with a bear and believe he or she will win that fight.


Keep yourself informed on all the local flora and fauna, so you not only know to keep your dog away but also to identify the problem and treat it accordingly if your pooch has eaten or drunk something toxic or has an allergic reaction to something.


Adhere to all campground regulations, especially the leash rules. It's also a good idea to keep your dog leashed at all times, even during activities, so that even if their excitement is triggered by something, you can keep them by your side and comfort them.
Carry a well-stocked first-aid kit.


Ensure that your dog is always well hydrated, whether or not they've engaged in some physical activity. If you're using a bowl, ensure that it's clean and the water is fresh and free of contaminants and dirt at all times.
Final Thoughts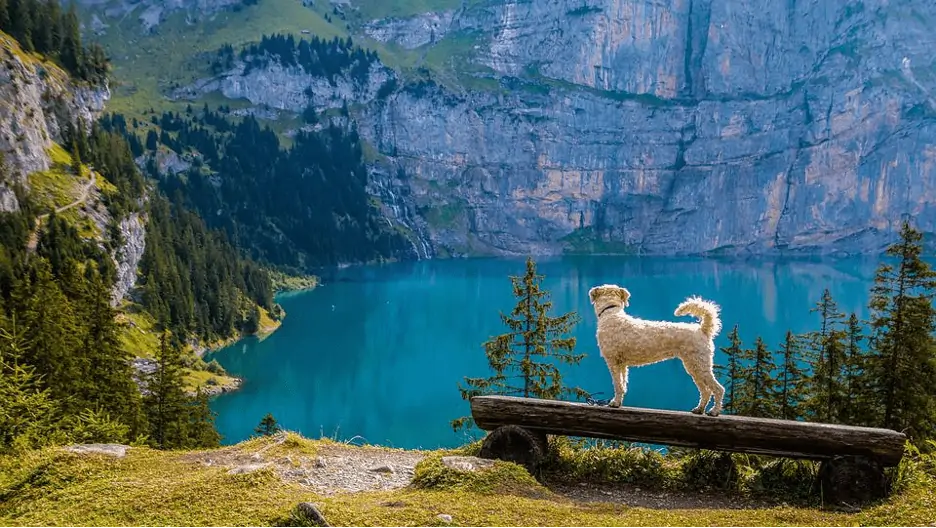 A camping trip can be loads of fun for you and your four-legged baby if you're well prepared and equipped.
Remember that your camping trip is primarily about fun, so don't keep your dog on too tight a leash, even if there are rules and regulations to contend with. The point is for your dog to have just as much fun as you, not be a model of good behavior at the campsite.
Therefore, while adhering to rules is important, overdoing the strictness and hampering your dog's fun are equally important.
And most importantly, enjoy this precious time together; it's often too soon that times like these become distant memories with only one of you around to remember them.