RV Camping Tips for Beginners: How to Make the Most of Your Adventure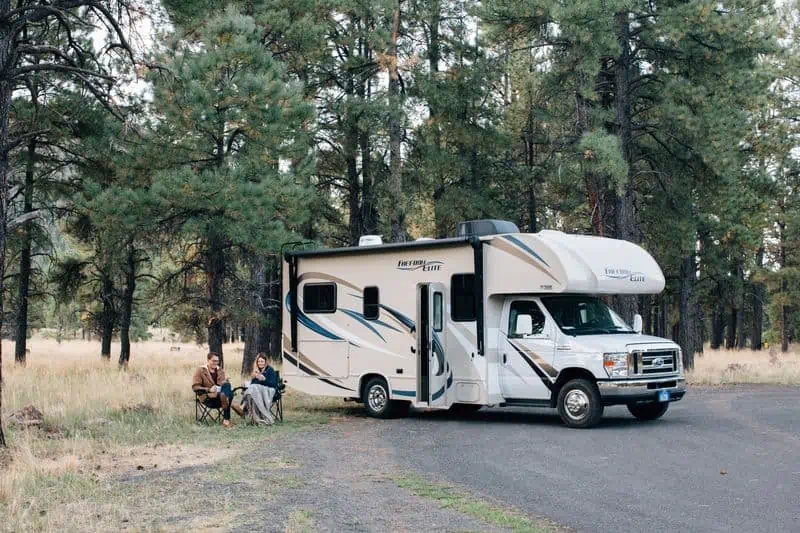 If you're new to RV camping, you may be wondering where to start.
Don't worry. We've got you covered. This blog post will share some RV camping tips for beginners that will help make your trip experience an enjoyable one.
We will cover everything you need to know before hitting the open road, from choosing the right RV to packing properly. So pack your bags and get ready for an adventure.
What Are Some RV Camping Tips For Beginners?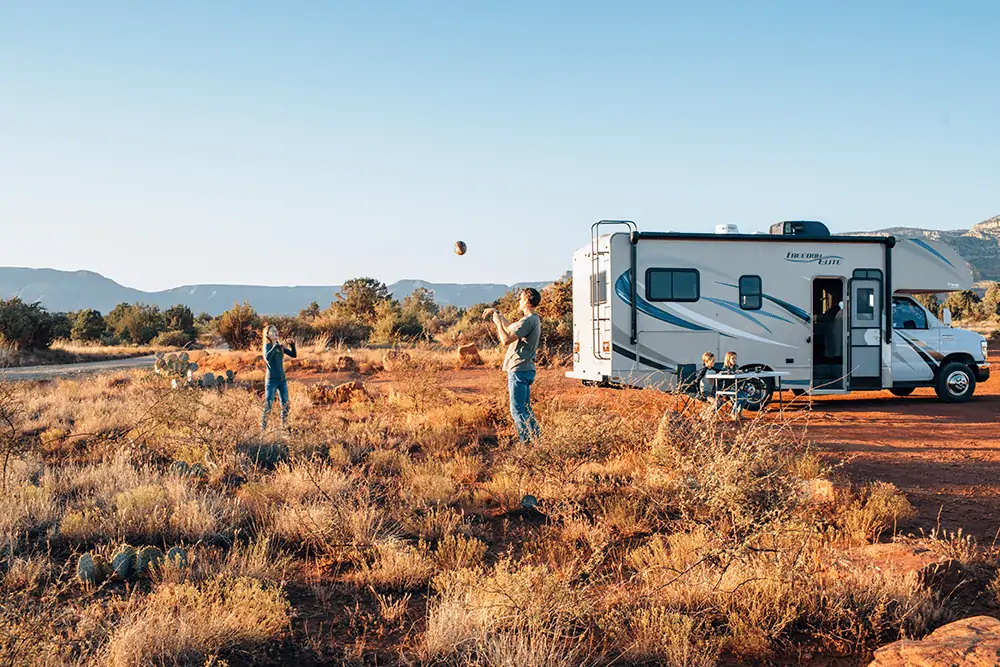 There are a few key things to keep in mind when it comes to RV camping. Here are some tips for beginners:
Choose The Right RV
There is a lot of variety in RVs, so be sure to choose one that fits your needs. For example, if you plan on doing a lot of traveling, you'll want a lightweight RV and easy to tow. So if you're looking for more comfort and amenities, consider a larger model.
Check Your Vehicle's Weight Rating
Make sure your vehicle can handle the extra weight of an RV before hitting the road.
Map Out Your Route Ahead Of Time
This will help ensure that you don't run into any surprises along the way.
Pack Essentials Only
Don't overpack your RV, as this will make it more difficult to move around. Instead, stick to the essentials, and you'll be sure to have a good time.
Be Prepared For Weather Changes
When camping in an RV, you're subject to the elements. Make sure you're prepared for any weather changes that may occur during your trip.
How to Camp in an RV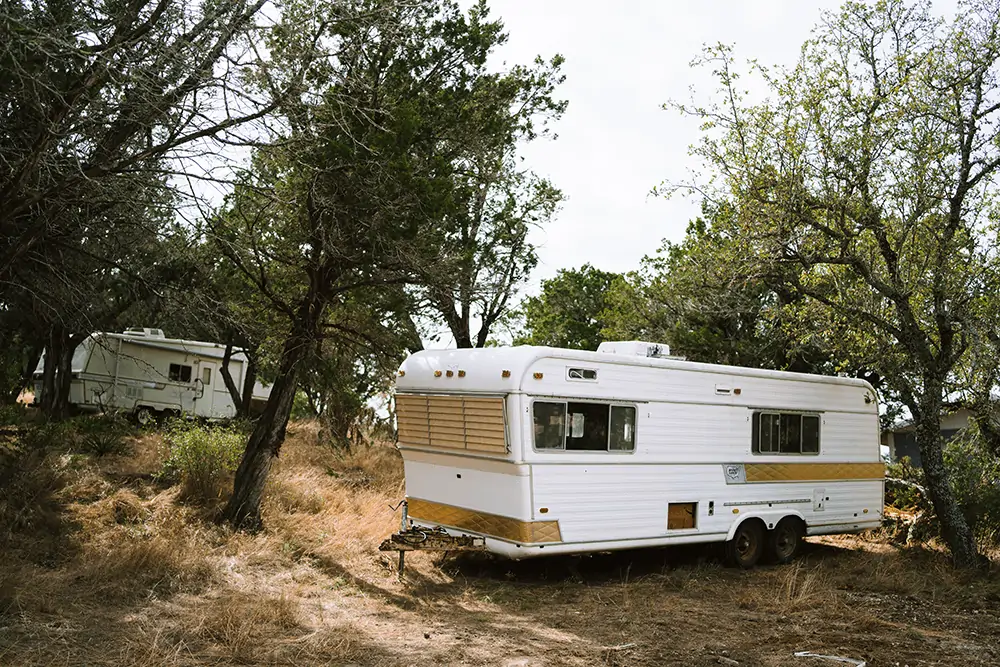 Now that you know some of the basics, let's go over how to camp in an RV. Here are a few tips:
Set Up Your Campsite
Once you've arrived at your campsite, set up your RV and get comfortable, this may take some time, so be patient and take your time.
Cooking And Eating
There are a variety of ways to cook and eat while camping in an RV. For example, you can use a stovetop or oven or prepare meals outside the grill. Make sure you have plenty of food and drinks for everyone on board.
Staying Organized
One of the challenges of camping in an RV is staying organized. Make sure everything has its place, and try to keep the RV as clutter-free as possible. This will make it easier to find things when you need them.
Entertainment
When camping in an RV, it's important to have plenty of activities to keep you busy. Bring along books, games, and other forms of entertainment to help pass the time.
RV Parks
If you're new to RV camping, one of the most important things to do is find a good campground. RV parks offer all the amenities you need for a comfortable stay, from electrical hookups and water access to bathrooms and shower facilities.
When looking for an RV park, there are a few things to consider. First, make sure the park has the amenities you need. If you plan on using your RV's kitchen or grill, be sure to find a park with adequate cooking facilities.
Also, be sure to check the park's location. You don't want to choose a campground that's too far from attractions and activities. Instead, make sure the park is located safely and conveniently.
Renting An RV For Your Camping Trip
RV ownership has increased over the years with 11.2 million households owning an RV in 2021, but RV beginners these days don't have to own one to enjoy RV camping.
Many rental sites will deliver an RV right to your campsite. This can be a great option if you're not sure how much camping you'll be doing or if you want to try out different types of RVs before making a purchase.
Just make sure to do your research and book early, as RVs are in high demand during the peak camping season. You can find the best RV rental sites online and plan your trip.
Before You Go Camping
Now that you have your RV rental all sorted, it's time to start planning for your trip. If this is your first time going RV camping, there are a few things you should know before hitting the road. First, always check the weather forecast before packing up and leaving.
You don't want to get caught in a storm while you're trying to set up camp. Second, make sure you know how to operate all the features of your RV. Take some time to read the manual before your trip so you can familiarize yourself with the workings of your particular RV model.
Finally, it's always a good idea to have a backup plan in emergencies. Be sure to let someone back home know where you're going and when you'll be back, just in case something happens and you need help.
Packing for Your Camping Trip
Now that you know what to expect and are fully prepared for your trip, it's time to start packing. So when packing for an RV camping trip, less is more. You don't want to bring too much stuff and end up having to leave half of it behind.
Start by packing the essentials: clothes, food, water, and toiletries. You may also want to bring along some camping gear like a tent, sleeping bags, and a camp stove. And don't forget your favorite camping games and activities – they'll help keep you entertained while you're away from home. It's also important to make sure you have an RV generator to power all your electronics when you're out in the wilderness.
Setting Up Camp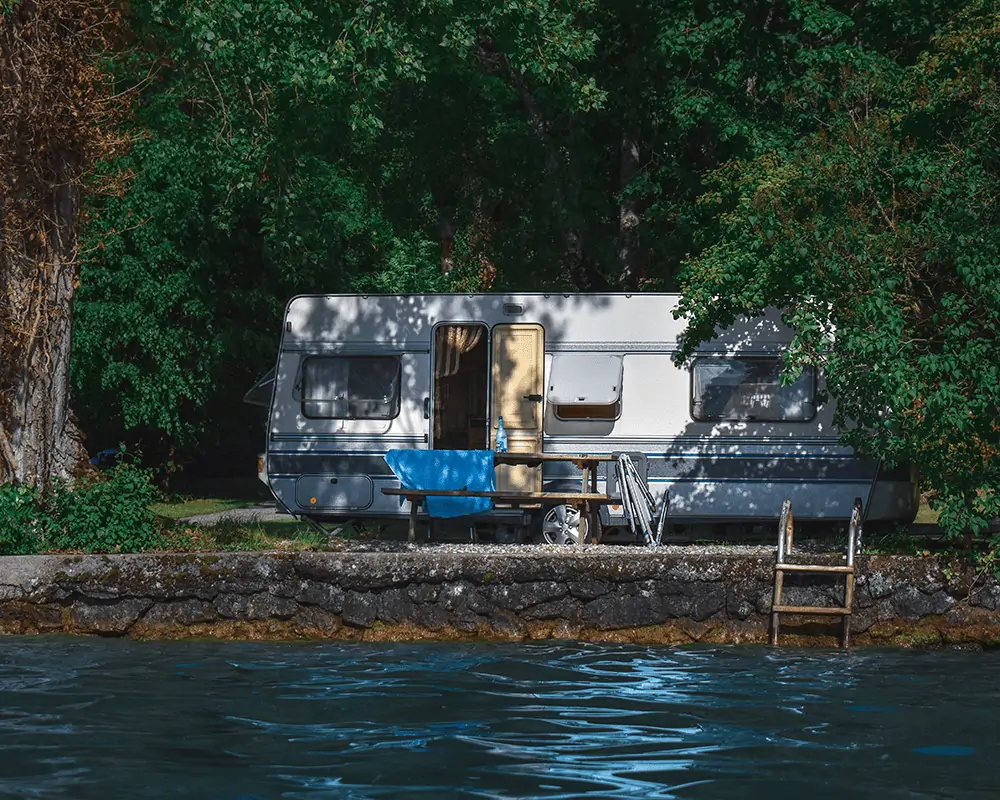 Once you've arrived at your campsite, it's time to start setting up camp. This can be a little daunting for first-time RV campers, but don't worry – we're here to help.
The first thing you'll need to do is find a spot for your RV. Try to pick a spot that's level and has good drainage so your RV doesn't end up getting stuck in the mud. Once you've found a spot, park your RV and start unloading your gear.
Then it's time to set up your campsite. This includes putting up your tent, setting up camp chairs and a table, and cooking over the campfire. If this is all new to you, don't worry – there are plenty of online tutorials that can walk you through the process step-by-step.
Enjoying Your Camping Trip
Now that everything is set up, it's time to relax and enjoy your camping trip. So spend some time exploring the area around your campsite, go for a hike or bike ride, or sit back and soak in the natural beauty of the outdoors.
And don't forget to enjoy some of your favorite camping activities, like fishing, swimming, and s'mores around the campfire.
When it's time to go home, take down your campsite and load up your RV. Then hit the road and start planning your next adventure. With these tips in mind, you're sure to have a great time RV camping – no matter where you end up.
Final Thoughts
Now that you know a little more about RV camping, it's time to hit the open road and experience everything this wonderful hobby has to offer. With these tips in mind, you're sure to have a great trip.
We hope these simple RV camping tips help you plan the perfect trip. Remember, the most important thing is to have fun and create lasting memories with your loved ones. Happy travels.