Are Blundstones Good for Hiking?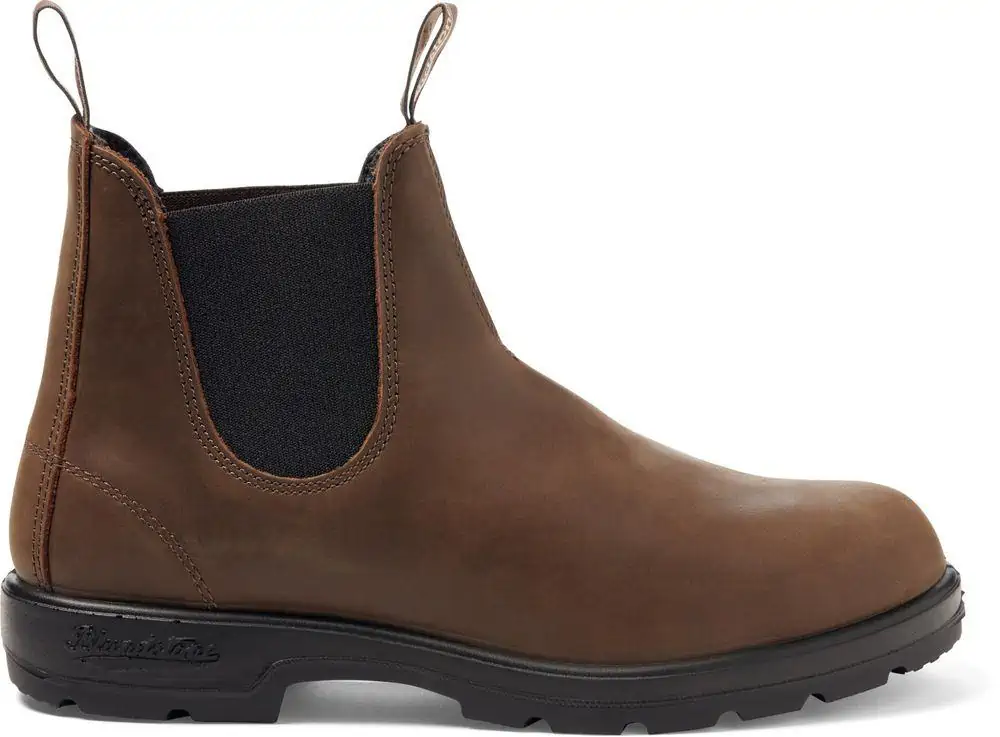 There are a lot of different opinions on whether or not Blundstone's are good for hiking. Some people say that they are perfect for the job, while others claim that they are not sturdy enough to handle tough terrain. So are Blundstones good hiking boots?

Yes, Blundstones are easy to pull on and comfortable for short hikes on flat trails. However, they are unsuitable for long hikes in rough terrain or extreme weather conditions due to the lack of ankle support and non-breathable fabric.
Brief History of Blundstones
The Australian company Blundstone has been around since 1871 and started out making army boots for soldiers, but they have since expanded into other styles.

These iconic Tasmanian-designed boots offer a versatile all-season look that is perfect if you need workwear or want some more traditional boot options in your wardrobe.

Blundstone boots are a popular choice for people who work outdoors or do a lot of walking. They are, however, not appropriate for long treks through rocky terrain or extreme weather.
Hiking In Blundstones
Blundstone boots are comfortable, durable, and provide enough support for short hikes on flat trails.

While you can hike in Blundstones, you need to choose the right shoe for the job. Consider the type of terrain you will be hiking in, the weather conditions, and how comfortable the shoe is. Make sure also to get a pair of hiking shoes that fit well.
Pros
High-quality leather (fully waterproof leather style options available, claiming to be waterproof boots is questionable)
Water-resistant to keep feet warm and dry
Ideal shoes for light hiking trails
Cushioned midsoles for comfortable walking
Good foot bed shock absorption for light trails
Good grip for light hikes
Great quality footwear for everyday use
Cons
The outsoles don't provide as much traction as other modern hiking boots for winter hiking
Can lead to sweaty feet
Needs better ankle support
How Do I Choose The Right Size Blundstone?
Choosing the right size Blundstone is important for both comfort and safety. The right shoes in the wrong size still mean you're hiking in the wrong shoes.

The best way to do this is to measure your foot and then use the size chart on the website to find the perfect fit.

It is important to consider both comfort and safety when choosing a size. The best way to choose the right size Blundstone is to measure your foot and then use the size chart on their website.
Are Blundstones Good For Winter Hiking?
Blundstone boots are not the best option for winter hiking. While they are water-resistant, they are not waterproof and do not have good traction in icy or snowy conditions. Instead, better boots are made specifically for winter hiking that will keep your feet warm and dry and provide good traction on slippery surfaces. In severe winter conditions, consider wearing hiking boots that can be worn with snowshoes.
What Are Some Alternatives to Blundstones?
If you are looking for an alternative to Blundstones boots, a few other options on the market include the Merrell Moab, the Oboz Bridger, and the Salomon X Ultra. All of these shoes are designed for hiking and provide good ankle support.
When choosing an alternative to Blundstones, it is important to consider the type of terrain you will be hiking in and the weather conditions. For example, the Merrell Moab is a popular choice for people who do a lot of walking or work outdoors. The Oboz Bridger is good for people who hike in rough terrain. The Salomon X Ultra is good for people who hike in extreme weather conditions.
What Are The Best Shoes To Wear When Hiking?
You ask a few hikers what is their favorite hiking boot; you'll have different opinions.

When you are looking for a good pair of hiking boots, there are a few things that you should keep in mind.

The first thing to consider is the type of hike you will be taking. For example, if you're a beginner hiker going on a short hike, you may not need as sturdy of a boot as someone going on a multi-day backpacking trip.

The next thing to look at is what the boots are made from. There are a few different materials that hiking boots can be made from, and each has its benefits and drawbacks. Leather boots are the most durable but also the heaviest. They are also the most expensive. If you are looking for a lightweight option, synthetic materials are a good choice. However, they are not as durable as leather and are more susceptible to water damage.

The last thing to consider is the fit of the boot. This is probably the most important factor, as a boot that does not fit properly can cause much pain and even injury. So make sure that you try on a few different pairs before deciding which one is right for you. And, always make sure to break in your boots before taking them on a long hike.