5 Best Polarized Fishing Sunglasses for 2023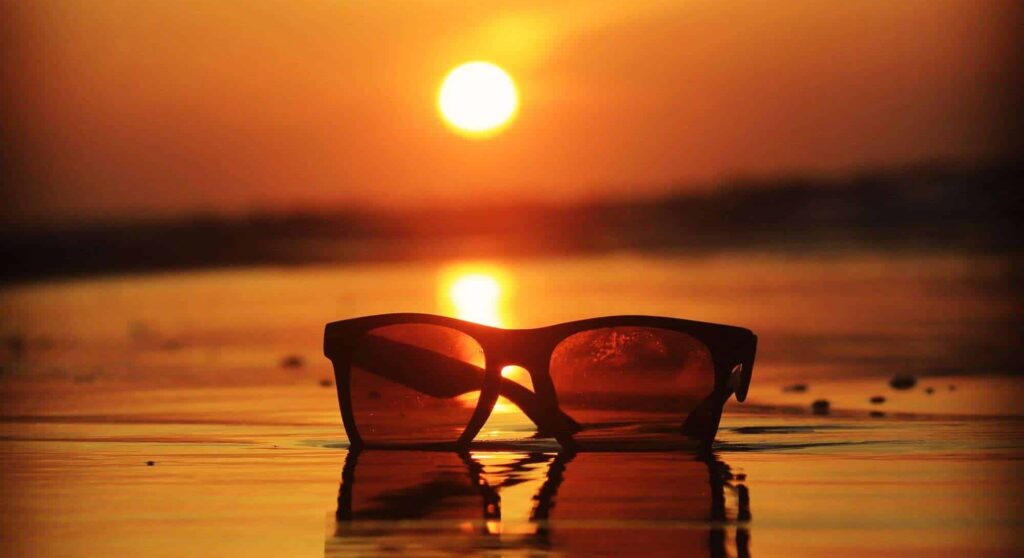 This post contains affiliate links where we may earn commissions from Amazon, REI, and other retailers at no additional cost to you. You can learn more about our affiliate policy here.
A sunny day out on the water can be a wonderful thing, but it can also bring about some serious eye strain. What's more, glare from the sun reflecting off of waves and boats will make it difficult to see what you're trying to catch. For these reasons, finding the best fishing sunglasses is important for anglers who spend time in the boat or onshore.
To help with this problem, we've compiled a list of our favorite picks for fishing sunglasses that provide comfort and protection without sacrificing style.
---
What Are The Best Polarized Fishing Sunglasses?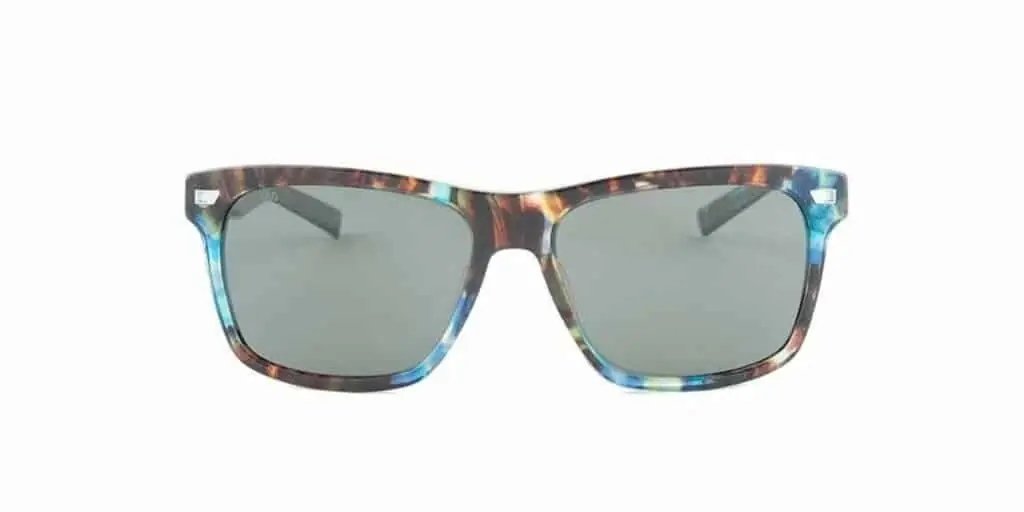 Overview
Costa Del Mar polarized fishing sunglasses are designed and hand-assembled in the USA. Their patented 580 lens technology blocks all the bad light while enhancing good light to increase clarity in bright conditions and reduce glare.
Key Features
Many frame styles to choose from to find that perfect fit.
Anti-reflective lens colors, whether for different types of fishing conditions.
Limited 2-year warranty for certain collections.
UVA and UVB protection.
Scratch-resistant lenses.
Patented 580 lens technology.
Benefits
Full protection from the sun's harmful UV rays.
Various mirrored lens colors for any fishing.
Clear visibility on the water, whether you're offshore or inshore fishing in shallow water.
Summary
Costa Del Mar polarized sunglasses are a great investment for any angler. The material is high-quality, and the lenses provide full protection from UV rays while still being scratch-resistant, making them an ideal choice to combat glare on water or bright days when you're fishing offshore. You'll also be able to see clearly in shallow waters with these shades that have clear visibility. This brand of polarized fishing sunglasses comes in many different frame styles, so find your perfect fit.

Overview
Maui Jim's PolarizedPlus2® lenses are perfect for fishing in both clear blue sea and more murky waters. Their patented, polarized technology filters out glare from the water's surface to provide a crisp view and helps protect against harmful UV rays—definitely one of the best fishing sunglasses in the market.
Key Features
Lifetime warranty.
Excellent frame for larger faces.
Scratch-resistant lenses.
Patented PolarizedPlus2 lenses.
Lightweight and stylish.
Benefits
Great pair of polarized sunglasses to protect your eyes from bright conditions.
Patented polarized lens technology means clearer vision in all light conditions.
Summary
If you're an outdoors enthusiast who loves fishing, Maui Jim sunglasses are perfect for scanning the water surface. They're durable and lightweight; they'll feel natural on your face even after long periods of use without discomfort.
While these shades aren't cheap, their quality truly makes them worth it, given how much wear you can get out of them over time if properly cared for.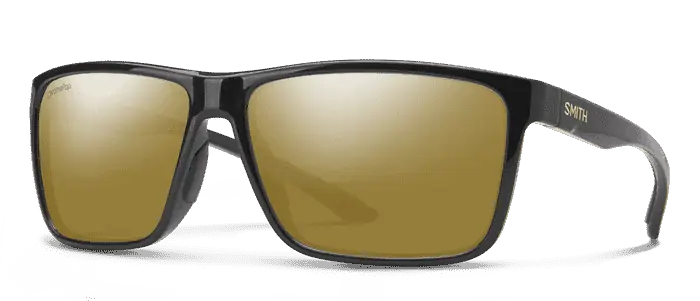 Overview
Whether you're an avid fisherman or just looking to increase your enjoyment of the great outdoors, Smith fishing sunglasses are durable and saltwater tolerant. Their ChromaPop color enhancement technology maximizes clarity by helping users see more detail while out on the water or in sunny areas. These sunglasses also provide 100% protection from harmful UVA/UVB/UVC rays.
Key Features
ChromaPop™ polarized lenses that reduce glare and enhance contrast.
Smudge and moisture resistant coating.
Anti-reflective coating improves clarity and reduces eye strain.
Large fit and overage.
Lightweight and durable.
Benefits
Leaves no fish unseen, sight fishing with ease.
Great looking styles that can be worn anytime, any day.
Lightweight yet durable enough to take a beating when outdoors.
Conclusion
Smith Optics polarized fishing sunglasses are a great option for any fisherman or outdoors person. They offer an anti-reflective coating that improves clarity and reduces eye strain, making them the perfect choice to wear while sight fishing with ease.
The ChromaPop color enhancement technology maximizes your visibility by helping you see more detail in sunny areas. These glasses also provide 100% protection from harmful UVA/UVB/UVC rays and come in stylish styles that can be worn anywhere, anytime.
If you want durable yet lightweight frames that will take a beating when out on the water or hiking through nature, Smith Optics polarized fishing sunglasses may be just what you're looking for.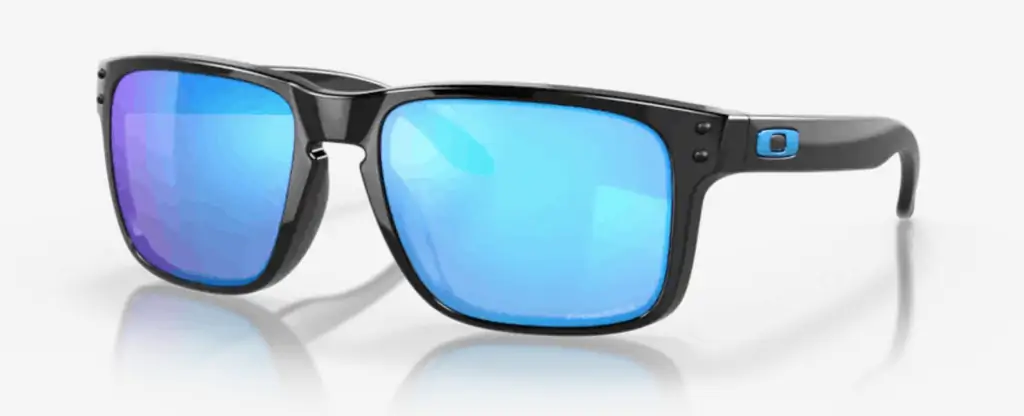 Overview
Oakley's PRIZM™ and Split Shot polarized sunglasses are ideal for any fishing activity. With their enhanced contrast and visibility, these lenses will give you a much better view of your next deep sea adventure or when catching fish in shallow waters. Whether it is early morning before work or enjoying the sunset at dusk, this product ensures that your vision never gets limited by water again. Truly one of the best fishing sunglasses available, backed by a reputable brand.
Key Features
UV Protection filtering 100% of all UVA, UVB, UVC.
PRIZM Lens Technology is designed to enhance color.
Patented High Definition Optics (HDO) provides superior optical clarity.
Frame suitable for medium to large faces.
Benefits
Optimized to show fish and underwater structures more clearly.
Brightened surroundings and nature around you that pop.
Reduce glare off the water for simpler boating and fishing.
Conclusion
Oakley polarized fish sunglasses are a must-have. These glasses will make it easier for you to spot and catch more fish by improving contrast in low light conditions or when underwater. The patented high-definition optics (HDO) provide superior optical clarity.

Overview
Last but not least, Wiley X polarized sunglasses will enhance your vision and block annoying glare off the water when you're enjoying all sorts of outdoor activities.
Wiley X provides eye protection for various sports such as fishing, surfing, or sailing with their high-performance eyewear.
Key Features
Lightweight and comfortable with the secure, non-slip rubberized fit.
Shatterproof lenses block 100% of UV light.
Exceeds high-velocity safety standards.
Benefits
High-quality product at a fair price.
Design blocks light from the sides and gives great eye protection while allowing a full viewing area.
If you're an angler who likes to spend a lot of time outdoors, then the Wiley X polarized sunglasses may be exactly what you need. The glasses not only block glare from the sun off the water but also provide plenty of eye protection with shatterproof lenses that exceed high-velocity safety standards. If fishing is your hobby or passion, make sure that you protect yourself by wearing these stylish yet durable polarized sunglasses while out at sea.
What Are Fishing Sunglasses?
Sunglasses are one of the most important and often overlooked tools for fishing. They protect your eyes from the sun and help you see what is below water level; there are many great brands on the market with different styles to choose from, including frames that fit your face type and choosing lens color (a vital part of successful fishing).
There's nothing more important than a pair of polarized sunglasses when you're out on the water. They'll make it easier to see fish and other objects below the surface by eliminating glare. So no matter what color your lenses are—they should be polarized.
---
Conclusion
The best fishing sunglasses are the ones that meet your specific needs in terms of anti-glare performance and comfortability. The right pair will provide ample eye protection, block glare from the sun off the water, and make it easier for you to spot fish by eliminating reflective light. Throw your shades on and pair of fishing shoes and get out on the water!