8 Best Rod and Reel Combos for Catfish
This post contains affiliate links where we may earn commissions from Amazon, REI, and other retailers at no additional cost to you. You can learn more about our affiliate policy here.
If you are heading out on a fishing trip for catfish, you need a gear that is capable of handling more than small channel cats.
Your catfish combo gear should have enough backbone to tackle the brute strength of the monster blues. The best rod and reel combos for catfish will be powerful enough to handle big catfish, and they do get very big.
A good rod and reel combo for catfish has enough sensitivity and the right amount of power to tackle anything.
This article will review the top combos for catfish and guide you on how to select the best rod and reel combo.
What Are the Best Catfish Rod and Reel Combos?
Ugly Stik is manufactured as a composite rod that combines fiberglass and graphite into a masterpiece.
This combination lends the rod its sensitivity and a tough backbone that is perfect for catfish. The perfect option is the 7' medium-heavy rod in the series.
The rod's graphite construction offers a sensitive tip that is ideal when fishing for channel cats. Additionally, it is perfectly capable of handling catfish as big as 30 pounds without snapping your gear.
This all-rounder medium-heavy rod has a size 5000 spinning reel that works with generous weights of mono and braid lines. You can use a heavy line without fear.
It features a gear ratio of medium speed (5:2:1), enough to put up with hard fights. It has a line capacity of 14/215.
Its stainless steel guides do an excellent work of protecting the line against friction. The handle is covered in EVA foam.
Ugly Stik is a durable and affordable option for those looking to focus on channel cats. Its design makes it capable of taking on a larger fish should you come across one. It is built to last.
Features
7' medium-heavy rod
Composite material construction
Size 5000 spinning reel
EVA foam handle
5:2:1 gear ratio
14/215 line capacity

Abu Garcia offers a good catfish combo to anglers of all levels. You can opt for a baitcasting reel or a spinner reel, depending on your preference.
The medium-heavy 7' rod offers medium-fast action for an excellent casting distance. It is designed with composite material. If you opt for the spinner variant, you will get a size 6500 reel, whereas if you opt for the baitcaster, you will have a size 6500 reel.
The balanced rod features EVA handles with the reel handle positioned on the right side. It touts up to 11 pounds of drag power and a line capacity of 230/0.38 (m/mm).
It packs a centrifugal braking system and a gear ratio of 5:1:1. You can reel in up to 30 pounds of catfish.
The durable rod and reel combo are designed to deliver performance for various applications, including reeling in the monster catfish.
Features
Medium-heavy 7' rod
Medium-fast action
EVA handle
Composite blank material
5:1:1 gear ratio
11 pounds of maximum drag
230/0.38 line capacity

If you're a beginner, the Zebco rod and reel combo are designed for catfish. It is manufactured with a sturdy fiberglass material. The 7' medium-heavy rod has a lot to offer in terms of fishing for bigger fish. It balances strength with sensitivity.
What sets Zebco Bite Alert apart from other rod and reel combos is that it offers a patented system that alerts the angler with lights and sounds when a fish tugs on the line. This system is battery-powered, which is strange for many experienced anglers, so this combo is geared for recreational fishermen.
It sports a size 6000 spinning reel combo. It has a gear ratio of 4:9:1 and a line capacity of 210/20. The catfish combo supports up to 16 pounds of maximum drag and features an instantaneous anti-reverse system.
You will find six guides plus the tip along the length of the rod and two bearings. The two-piece combo has an adjustable right or left hand retrieve, an extendable EVA handle, and an aluminum spool. It offers a whopping 50 pounds of line weight.
Features
7' medium-heavy rod
Offers sensitivity
Bite Alert system
Size 6000 spinning reel
4:9:1 gear ratio
210/20 line capacity
16 lb maximum drag
Up to 50 lb line weight

This superior quality rod and reel combo is manufactured for surf fishing. However, the design makes it a perfect combination for catfishing.
There are plenty of models available for various applications. If you are targeting strong fish, then you should opt for the 7' rod. This combo packs medium-fast action that is ideal for casting distances and using large baits.
It has a powerful carbon fiber drag system with up 25 pounds of maximum drag. It sports reversible handles and fast rod action. The aluminum spool can handle a size 5000 reel. It has a mono capacity (m/mm) of 185/0.38 and a braid capacity (yd/lb) of 300/30.
You will find a total of eight guides, including the tip. The Battle III combo is designed from graphite composite with an EVA handle. It has a gear ratio of 5:6:1.
Features
7' medium-heavy rod
Medium-fast action
25 lb maximum drag
Size 5000 reel
185/0.38 line capacity
EVA handle
5:6:1 gear ratio

The 7' medium-weight rod and reel combo feature a baitcaster. It is well-suited for anglers looking to reel in a variety of catfish. It sports a strong drag system capable of handling up to 11 pounds of load.
The Ambassadeur S is a graphite rod with two stainless steel ball bearings, a four-pin centrifugal brake, and eight stainless steel guides.
The reel handle is positioned on the right side. The spool can handle a braided line of 115/0.36 capacity.
If you like the feel of natural material while handling a fishing rod, then you are in luck. The split rod handle is encased in cork.
Based on your preference, you will find rods of varying lengths available in the medium-heavy range. You can opt for a shorter length of 6'6" or a longer rod of 8'6".
Features
7' medium-heavy rod
Size 6500 reel
5:1:1 gear ratio
Up to 11 lb maximum drag
120/0.32 line capacity
Up to 20 lb line weight

If you are a beginner looking to catch catfish, then the Pen Passion spinning combo is the rod and reel for you.
The rod and reel combo has an 8' length with a size 5000 spinning reel that is well-suited for novice anglers. Designed of a graphite composite material, the reel combo features a split EVA handle and a braid-ready spool. It features aluminum guides and a graphite reel seat.
It sports four stainless steel ball bearings and an ambidextrous handle position. The rod has ergonomic grips styled for female anglers. It offers finesse fishing with the HT-100 carbon fiber drag system.
If you want to go after the big cats, opt for the heavy power 10' casting rod.
Features
8' rod length
Graphite composite construction
Size 5000 spinning reel
Split EVA handle
HT-100 carbon fiber drag

If you are looking for a budget-friendly rod and reel combo for big catfish, then the Zebco's Big Cat combo is the combo to go for.
You will find various sizes in this combination. However, if you are targeting big fish, then opt for the 7' foot rode with a size 5000 spinning reel. It is manufactured from durable fiberglass material and has an interchangeable retrieve.
The medium-heavy rod features an extended EVA handle with a high-visibility rod tip that will make you aware of the smallest of nibbles.
The reel combo packs a front-adjustable drag power of up to 14 pounds, a graphite spool, and six guides. It has a gear ratio of 4:3:1.
Features
7' medium-heavy rod
EVA handle
High-visibility rod tip
Fiberglass material
Interchangeable retrieve
Size 5000 spinning reel
14 lb drag power
4:3:1 gear ratio

The Centron rod and reel combo offer reliable drag power of up to 17 pounds. It is a good fishing rod that casts well and is capable of taming a variety of catfish—perhaps, not the monsters, but everything else is fair game.
The 8' rod and reel combo is designed from graphite. This design makes it sensitive to the tug of channel cats. It sports stainless steel guides and EVA handles.
With heavy power, this rod and reel combo also packs fast action. It has a gear ratio of 4:5:1 and supports line weights up to 30 pounds. Additionally, there is a generous variation in lure sizes.
The rod and reel combo is available in various lengths, powers, and actions. However, the ideal catfish combo is the heavy-powered 8' gear.
Features
8' heavy-powered rod
Fast action
Graphite construction
EVA handles
Up to 17 lb drag power
4:5:1 gear ratio
The Basics

Before you set off to purchase a rod and reel for catfishing, you should know the basics of the setup. It is important to select the right rod and reel for your fishing trip.
Depending upon their species, catfish come in surprising ranges of size. Sometimes, you end up reeling in a puny channel cat, and other times you reel in huge monster blues. You will need a rod and reel combo that can hook into any size of catfish. You should also research where you're fishing, when's the best time to catch catfish, and what other fishing gear you should bring with you for your trip.
Let's dive into what forms the basis for a good catfish rod and reel combo.
Rod Power
It is the strength of your fishing rod. You will need a rod with enough backbone to reel in bigger fish such as flatheads. If you pick an ultralight rod, you will only be able to catch itsy-bitsy bites. Since larger fish will put up a fight, it is vital that you pick at least a medium-powered rod.
If you want some serious power and you are aiming for a trophy-worthy catfish, then go for rods with medium-heavy or heavy power. They are designed to handle the meanest cats in the waters and have a steel backbone that will not quit in a fight.
Rod Length
Many anglers gravitate toward a fishing rod with an ideal length between seven and nine feet. Catfish rods are designed to be lengthier than other common rods. Its length plays a role in its fishing performance. A longer rod will allow you to tackle a fight with big cats.
Additionally, if you want to go the long casting distance, then a longer rod should be the choice. Rods with long lengths are a popular choice for flipping, pitching, and worm fishing.
Rod Action
What exactly is rod action? It is a measure of how much a rod bends when a load is attached to it. It is basically how flexible or stiff a rod is. You will find rods with three combinations of action.
The rods with fast action bend only at the tip. They work well for casting baits and are typically used by anglers targeting bigger fish.
However, the middle ground that is suitable for a range of catfish sizes is the medium and medium-fast action rod. It is suitable for a variety of applications. Since such rods are flexible further down the length, they give you good control over all species of catfish.
Material
Catfish rods are available in a variety of materials such as carbon fiber, graphite, composite, fiberglass, etc.
You should choose a rod that meets your fishing requirements. This will depend upon the size and species of catfish you are targeting and the techniques you will use to do so.
If you are only targeting smaller fish like channel cats, a graphite rod will do fine. They are quite sensitive, so you will feel the fish nipping at the bait. However, while these rods are light, they are also quite brittle. They will not survive the test of strength with a bigger fish.
If your fishing goal is to catch trophy-sized catfish, then fiberglass rods are an ideal option. They are heavy, flexible, and have better durability than graphite. However, unlike graphite rods, they lack sensitivity.
If you are looking for the best of both worlds, then you should look into composite rods. These rods are a combination of materials such as graphite fiberglass composites. They offer the best properties of the two materials in a single rod, making them more advanced than traditional rods.
Composites offer durability, power, flexibility, and sensitivity. These qualities hold up in different situations and perform quite well. They will not only help you sense smaller catfish biting, but they will also help you land bigger fish.
You can also consider s-glass and e-glass fishing rods. These are fiberglass composites built for strength and toughness.
Guides
Guides add functionality to bass rods. Many anglers tend to neglect this characteristic of a fishing rod. However, it is an important piece on a rod that serves multiple purposes.
Firstly, it places the line away from the surface of the rod. It reduces the wear and tear of your line from friction. Moreover, the location and number of guides on your fishing rod contribute to rod sensitivity. The more guides, the more you will be able to sense a nibble.
Guides enhance the length and accuracy of the casting distance. They also help evenly distribute stress along the length of the rod. If your fishing rod does not have a sufficient number of guides, it can snap from stress if you land a trophy catfish.
Typically, there should be at least one guide for every foot of a fishing rod.
Guides in cheap rods usually feature ceramic inserts. It is quite easy to damage these guides. It is even more concerning if you use a braided fishing line with ceramic guides. Not only will it affect the ceramic, but any damage to the ceramic will also cause damage to the braided line.
Nowadays, ceramic guides are being phased out, and other metal materials, such as stainless steel, are being used. Go with the metal guides for durability and performance.
Handle
Choice of a handle on your catfish rod is more of a personal preference. Most anglers prefer fishing rod handles wrapped in cork. These handles tend to be short.
While you will find cork-covered handles on a few catfish rods, the more commonly used material is EVA foam. This synthetic material offers a cool and soft grip. It is comparatively more durable than cork. It is also easier to clean.
Reel Line Capacity
Line capacity is calculated as the maximum amount of line your reel can hold for the best performance and without overloading it. Manufacturers print line capacity on reels usually as the diameter of line/length.
Reel Size
Reel size depends on the size of the fish you are pursuing. If you are after big fish, you need a big reel with a higher line capacity. Small reel sizes will not work when you are catfishing.
For instance, if you are fishing for big bass, you need a spinning reel of size 3000. The ideal spinning reel size for catfish varies from size 3ooo to 8000. With baitcast reels, it ranges from size 6000 to 7000.
Reel Drag System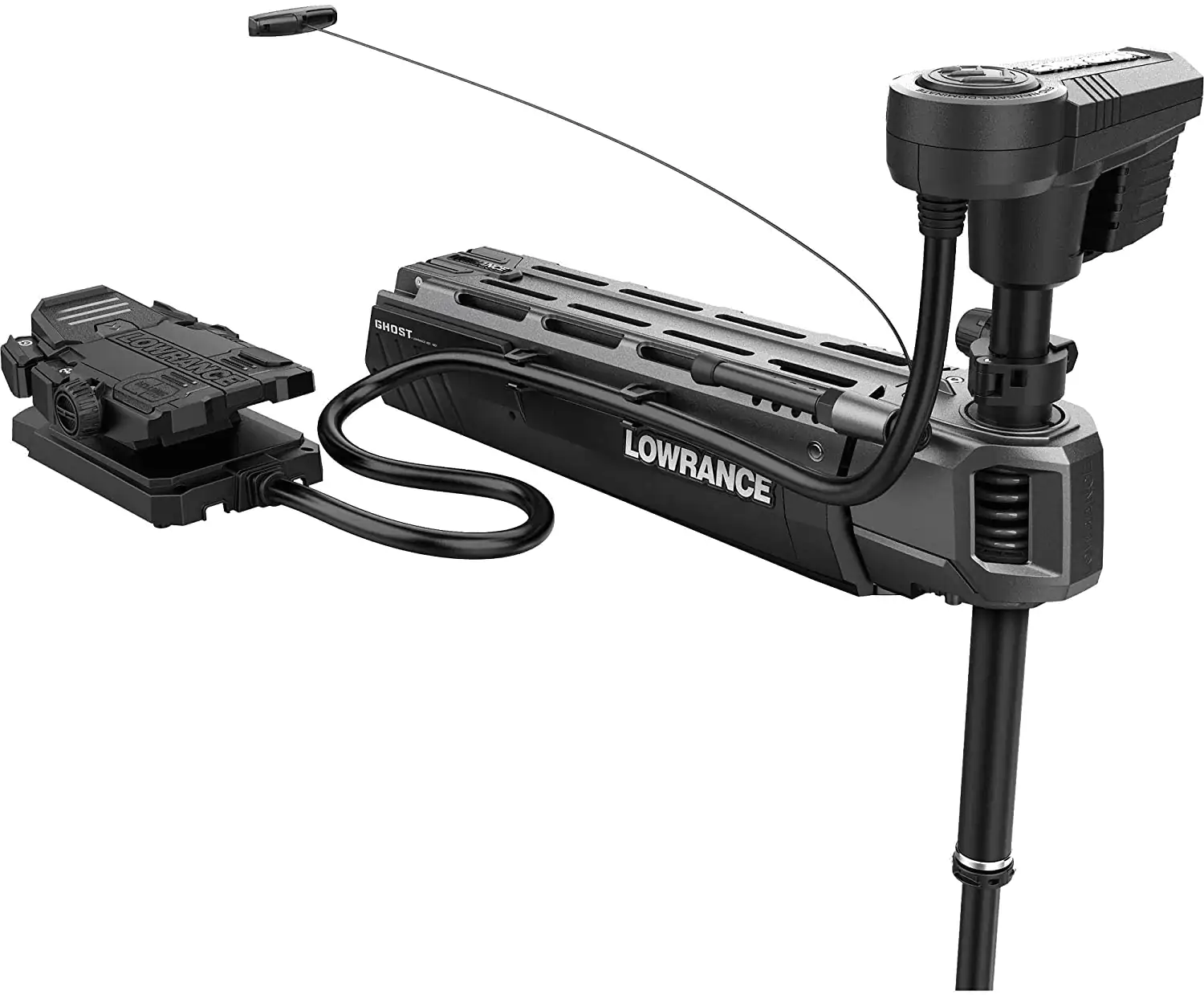 Your catfish rod and reel combo should feature a strong drag system. It will allow you to pull big fish without damaging your line or your rod. While the optimal drag is set around a third of a line's strength, it is more of a personal choice.
You should test out your reel drag and adjust it accordingly before you start fishing.
Reel Gear Ratio
The gear ratio of reels is the interaction between the spool and the crank. It is a measure of how many times the spool turns when you turn the reel crank. With a catfish reel, you should look for a gear ratio between 5:1 and 6:1. This will ensure a quicker retrieval of the reel.
You can read more on gear ratios for spinning reels here.
Types of Reels
A final and important thing to consider in a catfish rod and reel combo is the reel itself. There are two options for reels—baitcasting reels and spinning reels.
Spinning Reels
Spinning reels are best suited for amateur anglers. They are also a popular choice among pro anglers. They offer more drag control and work well with lightweight lures. Casting with a spinning reel is a piece of cake since you can control the distance and the speed. However, it is not meant for larger fish.
Baitcasting Reels
On the other hand, baitcasting reels are meant for the pros. Only an experienced angler can handle casting the line. These reels can handle a variety of lines and lures.
Baitcasting reels are highly customizable and exhibit a strong drag system. They have a superior gear ratio and line capacity. They are designed to land bigger fish, but they work well with all sizes of inshore or freshwater fish such as catfish, bass, etc.
The choice of reel ultimately depends upon your fishing situation, your abilities, and the type of catch you are aiming for.
Summary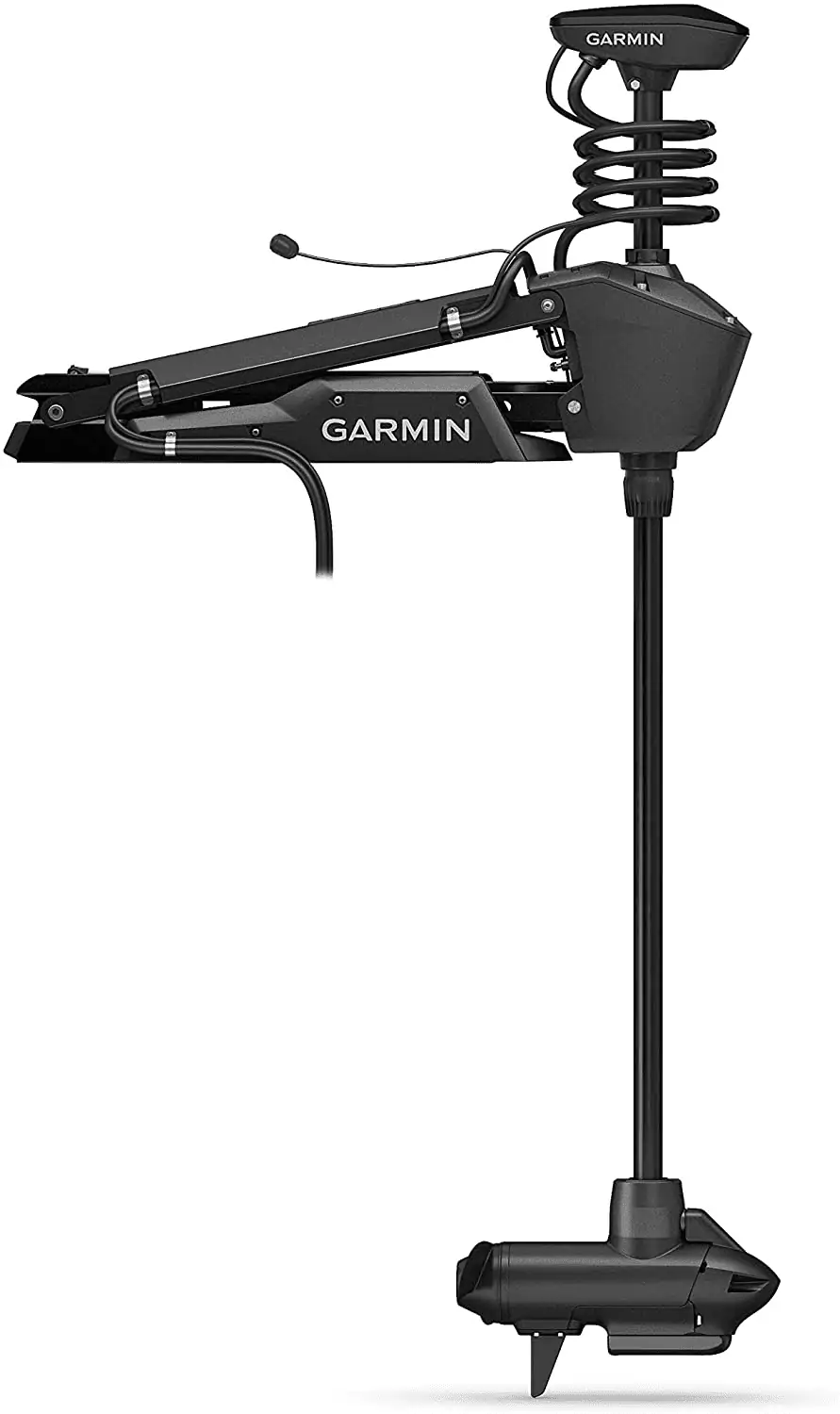 You have to walk your own path to choose the right rod and reel combo for you. This choice will depend upon the size and species of the fish you plan to target, the location, and your talent and abilities.
The anglers' market for rods and reels is packed with a variety of options. You will need the best rod and reel gear to land catfish. Make sure you pick the most durable combos with strong backbones and the right reels. Aside from this, remember to get the best fishing shoes you can afford to make the day out on the water more safe and comfortable.
Happy fishing.