Is it OK To Wear Running Shoes For Hiking?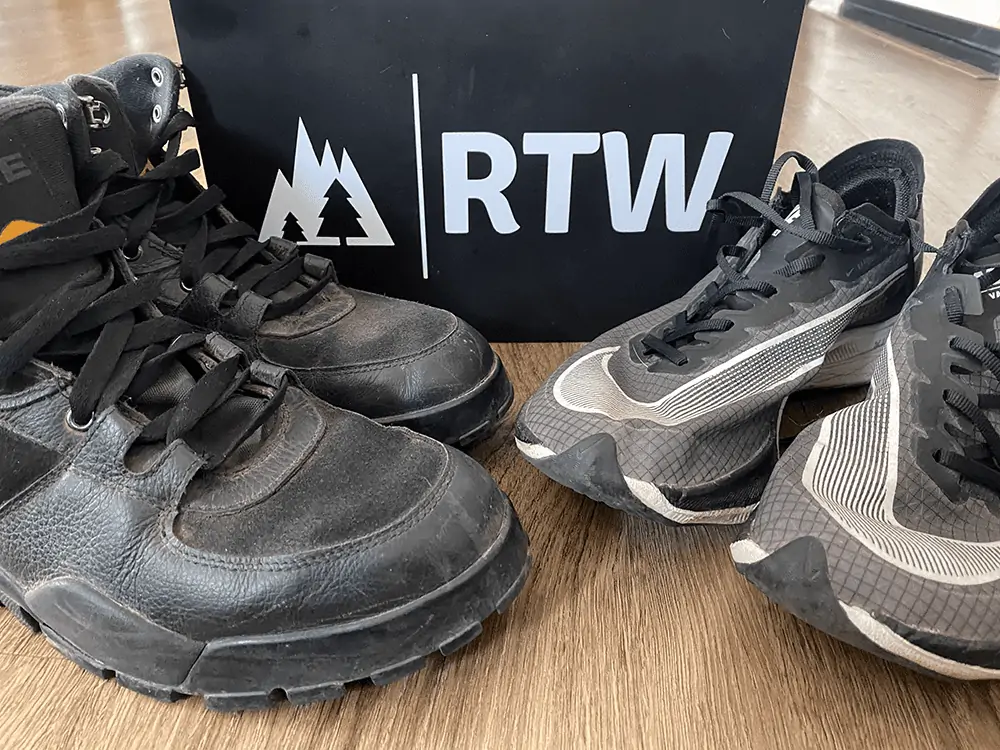 It's OK to wear running shoes for hiking, but that depends on the trail's difficulty level. The trail's distance, elevation change, and terrain type will determine if running shoes can be worn.
The best way to get yourself hiking as a beginner is not to spend any money you don't need to.
That's the beauty of hiking.
I can throw on a pair of shoes I own and hit an easy 3-mile trail.
There's no need to invest in hiking shoes if you're starting out. Even Converses can be worn on easy trails.
And to be completely honest with you, it might not be your cup of tea.
And that's OK.
At least you didn't spend hundreds of dollars to find that out.
If you're new to hiking, I highly recommend you head over to our guide to hiking for beginners.
Heck, I still wear my running shoes sometimes when I'm on easy trails.
What Kind Of Shoes Should You Wear For Hiking?
If I were hiking on a short 1.5-mile trail that's flat and has hardly any elevation, I would throw on an old pair of running shoes or sneakers.
It's fast, comfortable, and does the job.
As I started doing more hikes, I gained more experience and started hitting more moderate to difficult trails.
This is where I decided that I enjoyed hiking enough to invest in a pair of hiking shoes.
And according to the California Department of Parks and Recreation, trail difficulty ratings are as follows:
Easy – 1-2 miles of easy terrain with little elevation
Moderate – 2-4 miles of moderate terrain with loose rocks and some elevation change
Difficult – 4 or more miles with varied terrain such as boulders, gravel, etc.
I think that's a very loose but good guideline to follow.
I decided to up my hiking shoe game for many reasons. Here are the main differences between hiking shoes and running shoes:
More Support – I wanted more support to prevent any sprains from hiking over loose gravel or boulders.

More Weather-Resistant: One of the worst things that can happen while hiking is getting your socks wet. A pair of hiking shoes that helps repel as much moisture is important for long, strenuous hikes.

More Grip – I wanted a shoe specifically designed to handle different terrain levels. Whether walking on wet boulders or climbing a steep elevation, I want to feel confident that my shoes will help restrict my position as much as possible.

More Protection – Hiking shoes are generally heavier and provide more protection from falling rocks than running shoes.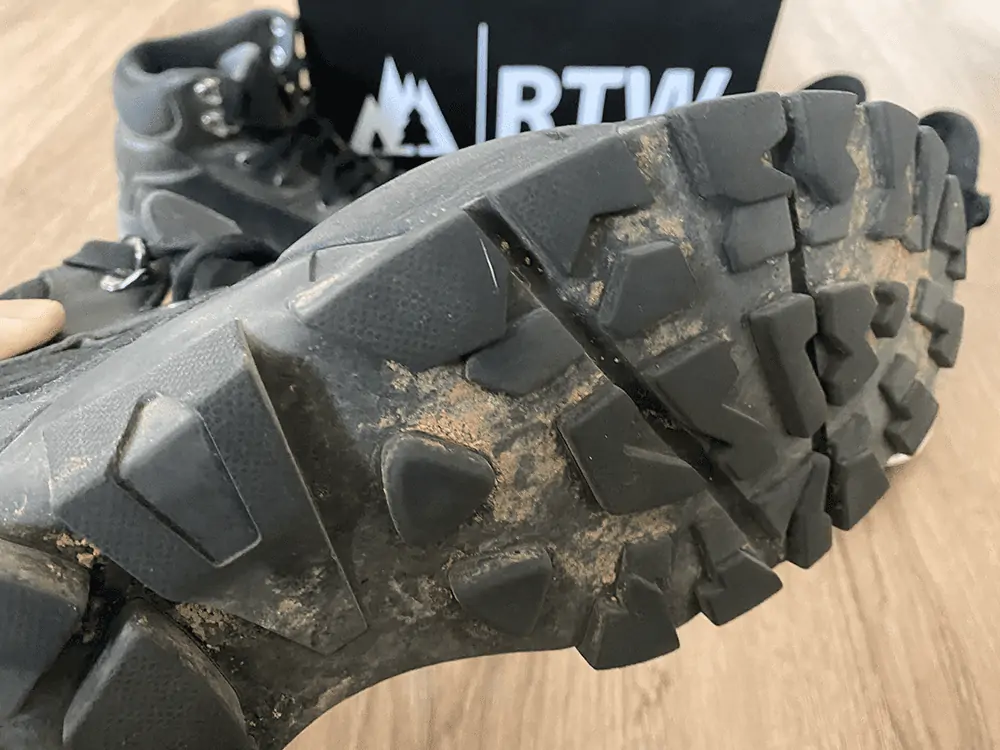 Can I Hike In Trail Running Shoes?
You can hike in trail running shoes, probably a level up from normal running shoes. They provide a good cushion for absorbing the terrain and have more grip on the soles.
They're lightweight, fast-drying, and great for summer hikes.
However, it might not be the best choice for those looking to take on more difficult terrain.
If you're not planning on running the trail, I recommend a good pair of hiking shoes.
So what's the best hiking shoe to buy?
It will always be the one that's the most comfortable for you. Period.
Buy a good pair of socks and try your shoes on at the store.
Walk up and down different elevations, making sure your toes aren't too squished together.
And you'll have a pair of hiking shoes that will last you a long time.