Scandinavia-European Arctic: A Climber and Hiker's Paradise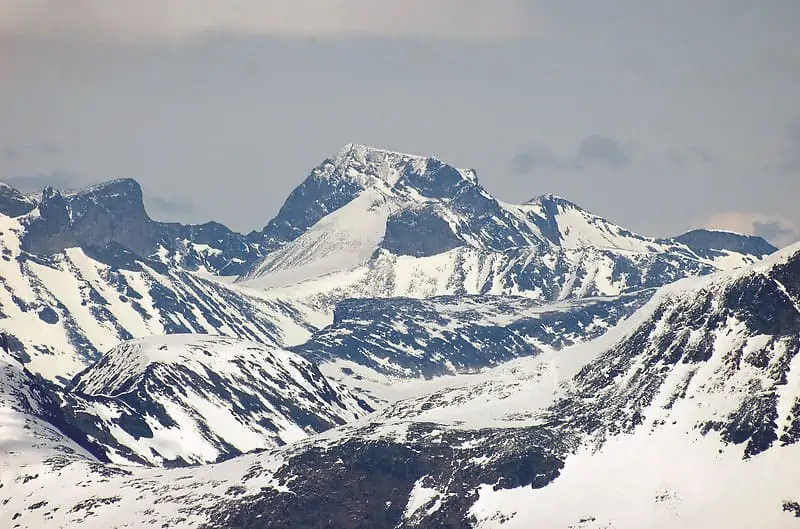 The Norwegian mountains are amongst the most rugged and dramatic landscapes in all of Scandinavia.
With an elevation ranging from sea level to 8,100 feet, this scenery offers something for every traveler.
Norway has more than 70% of its landscape covered in mountains, glaciers, and lakes.
The country's glaciers are also abundant and widely distributed across the Scandinavian Peninsula, making them an important tourist attraction.
The Jostedal Glacier or Jostedalsbreen is the largest glacier on Norway's European mainland. It blankets more than 188 square miles with its steep glaciers.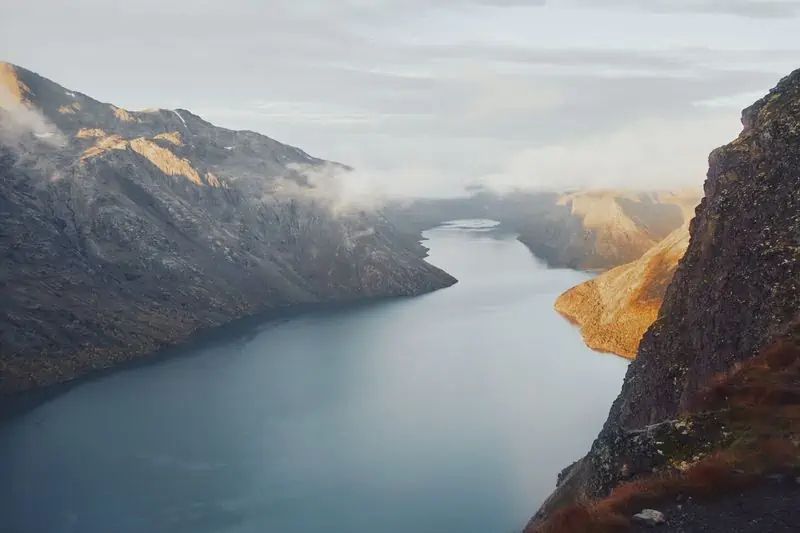 Norway's highest peaks are in Jotunheimen, a mountain range west of Oslo.
The tallest is Galdhoppigen (8,100 ft/2,469 m), and it has more than 60 glaciers.
A waterfall called Glittertind Fossen spills nearly 2,000 feet onto its valley floor – which would make for some amazing photos if you were lucky enough to catch them at their full glory before sunrise or sunset.
Mountaineering in the North of the Arctic Circle is a challenging experience due to its remoteness and inaccessible locations.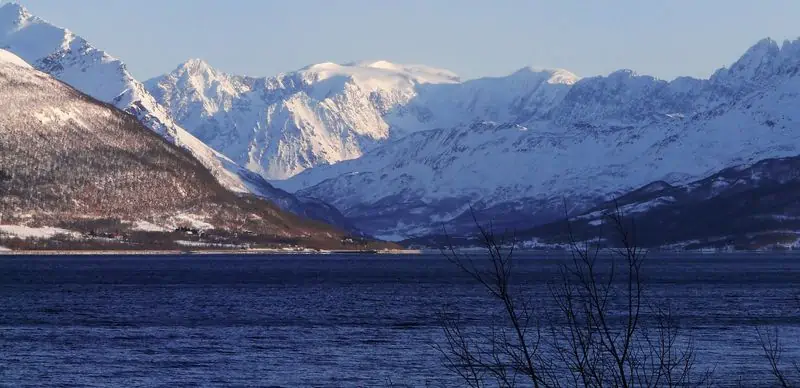 The highest peak here, Jiekkevarre (6,017 ft.), presents an imposing sight with its majestic height that towers above all others around it, though not as high as many other places throughout this area, which can get hail or heavy snowfall during bad weather conditions.
The highest peak in Sweden is Kebnekaise (6,877 ft/2,096m).
It's located between Scandinavia and Central Europe, meaning it can be seen from many different places.
The second-highest mountain doesn't quite compare with its neighbor, though; Halti stands at 4,357 feet (1,328 m) tall.
Hiking The Arctic Circle
The popularity of this trail has grown exponentially in recent years, with ramblers coming from worldwide to experience its beauty.
There are now 20 huts along these hiking trails that offer basic accommodations for those who don't want to go camping or carry heavy equipment like tents and cookpots on their own backpacks while exploring nature's great outdoors.
The first 100 kilometers of the trail will be a gradual uphill hike.
After a day or so of hiking, you'll reach breathtaking views of green valleys and distant mountain peaks.
You'll find an uneven terrain of rocks and snow-covered ground that will lead you to Abisko Cathedral.
The route was easy to navigate, even in this difficult terrain. Every few meters, there are red paint marks on tree trunks and large stones that make it visible from far away by anyone looking down upon them while traveling.
How To Get There
Here are some tips on how to make your way to the Scandinavia-European Arctic:
Fly into one of the region's major airports. The Scandinavia-European Arctic is served by several international airports, including Oslo Airport (OSL), Copenhagen Airport (CPH), and Stockholm Arlanda Airport (ARN).
Once you've arrived in the region, you can get around by rental car, bus, or train. Depending on where you're going and what you want to do, one mode of transportation may be more convenient than another.
If you're planning on doing any climbing or hiking, make sure to pack the appropriate gear. The Scandinavia-European Arctic is home to some of the world's tallest mountains, so you'll need to be prepared for all kinds of weather conditions.
Additional Resources
Summary
The Scandinavia-European Arctic is home to some of the tallest mountains in Europe.
This region has an abundance of pristine forests. In Scandinavia alone, there are over two million hectares of forested land. That's nearly half of the country.
Hikers will find plenty of trails to explore, and they'll be able to see firsthand why Scandinavia is known as "the land of the midnight sun."
It is a great place to escape the hustle and bustle of city life.
If you're looking for a place to relax and enjoy the great outdoors, this is the perfect destination.
There are plenty of hotels and resorts in the Scandinavia-European Arctic, so you'll be able to find the perfect place to stay.
If you're a climber or hiker, the Scandinavia-European Arctic is a paradise waiting to be explored. With towering peaks and pristine forests, this region offers some of the best outdoor adventures in the world.
These are just a few reasons why climbers and hikers should add Scandinavia-European Arctic to their bucket list.