Tool Box Fishing Rod Holders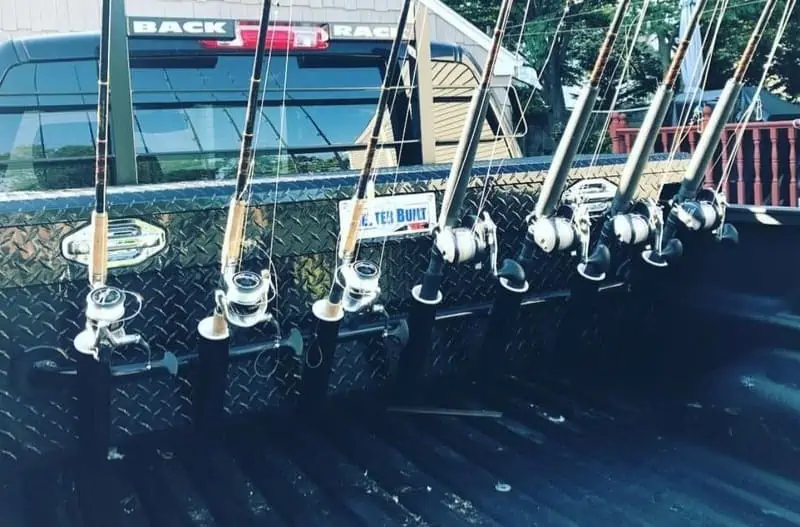 Looking for a way to transport your fishing rods safely and securely in the back of your truck bed?

A truck bed fishing rod holder can be installed directly onto your truck tool box so you can carry multiple fishing rods without risk of damaging them.
We'll highlight some features to consider below and some available on the market, even for those without a tool box.
Let's get to it.
What To Consider In A Truck Fishing Rod Holder
Weight
One thing to consider is the weight of the truck rod holder. An aluminum fishing rod holder is lightweight yet sturdy enough to hold all your fishing rods. You can even buy them in black or white powder coated finish or mill finish.
Angle
The angle of the rod tubes is something else to consider. For example, having angled rod tubes will allow you to drive through parking structures or garages without the risk of damaging your rods.
Rod Holder
Consider how many rod holders you want in your set up. For example, the standard truck rod holder mounts sold online can range anywhere from 4 to 8 rod holders. You should also consider the size of each rod holder and make sure the fishing rods you plan on transporting will be able to fit.
Removal
Last thing to consider is the ability to remove the rod holders from your truck tool box or bed. Sometimes you'll want to remove the rod holder attachment from your truck to free up space so that this into consideration you purchase one.
Companies That Make A Fishing Rod Holder For Truck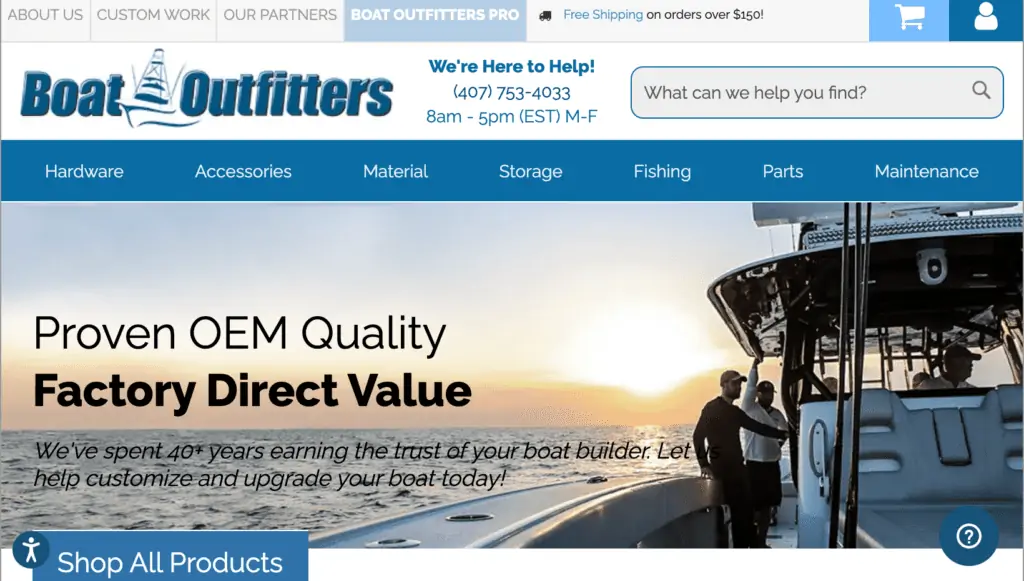 Boat Outfitters have some great truck rod holder options for some of the major truck models out there as well as a universal pickup truck mount. They even have options for those without a tool box.

The universal mount will have to be installed on your tool box to attach it to the truck and requires a 57″ wide tool box and at least 3.75″ off the bed floor. The rod rack can be taken off in seconds with its easy four knob installation. It also comes with a stainless steel cable to lock the rods from the cam latches, running the cable through rod eyelets.

The dimension of each rod holder has a diameter of 1.75″.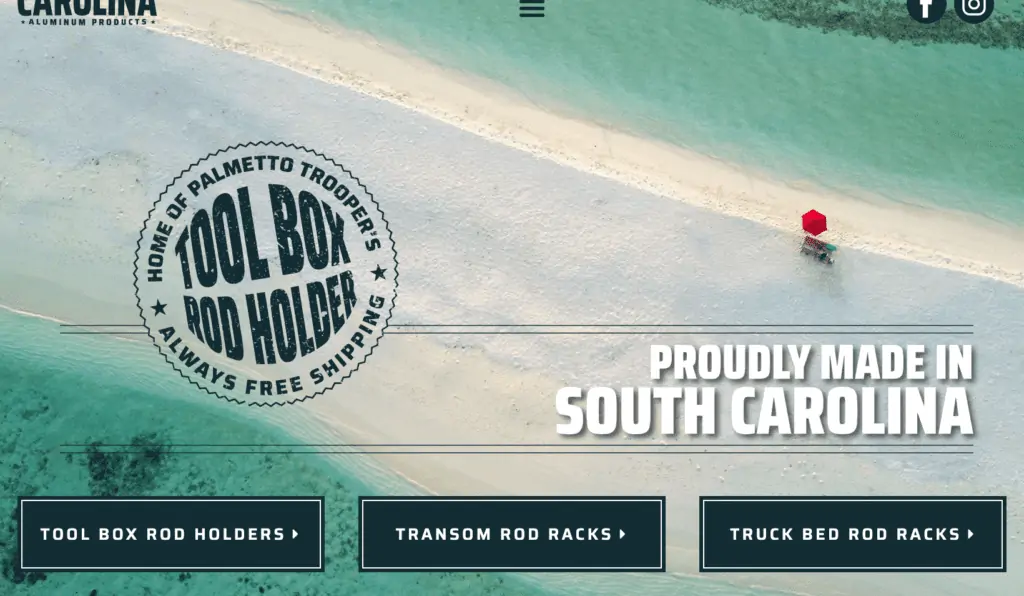 The Carolina Aluminum Products rod holder is a perfect accessory for your truck, giving you the ability to transport rods with safety in mind. With its hidden fastener system that cannot be seen from any angle and is easily removed when not needed, this theft-proof product will keep all of your fishing equipment protected.

Available colors include the white or black anodized aluminum finish and powder-coated options that make them resistant to corrosion, so they'll last longer than ever.
Benefits Of Having a Fishing Rod Mount For Your Truck Bed
It will keep your rods safe and secure while you're driving and allow you to get to your favorite fishing spots quickly and easily.

This unique product attaches securely over the edge of your truck's tailgate, giving you an easy place to store up to four rods that are held upright and perpendicular to the ground. In addition, some clips attach firmly around each rod for added support, preventing them from falling out or getting bent during travel.

To safely transport your rod and reels, you'll want to invest in a rack system designed specifically for this purpose. These systems install directly over the back of your truck bed, allowing you to secure up to four rods upright and out of your way.
So get your comfortable fishing shoes on, your fishing sunglasses, and enjoy a great day of fishing.