How To Find A Campground Online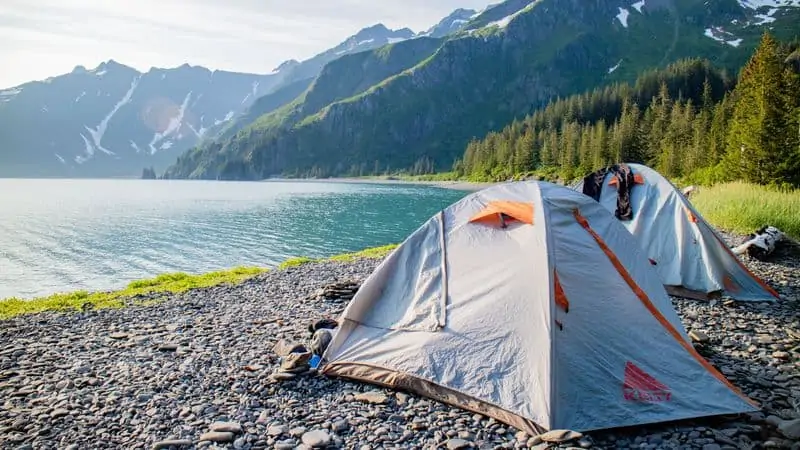 Finding the right campground for your next adventure can often make or break the entire trip. A campsite in the perfect spot makes the adventure so much better. The problem is, it's difficult to know what campground is best until you have camped there at least once and discovered for yourself.
Fortunately, there are websites and campground search engines to help you find the perfect spot. A spot that will make another great memory.
There are numerous campgrounds that have campsites. It may be in a national park, state park, local park, city park, county park, private park, or even on BLM land.
It could also be at casinos, truck stops, or even a Walmart. With the large variety of campgrounds and agencies, it's virtually impossible for reservations to be made from one central website.
Typically, each type of park will usually have its own reservation system. However, most reservations are still made over the phone or by email. In addition, some campgrounds are not reservable and are first-come, first-served.
Whatever type of camping adventure it is, it's important to use a campground search engine with information on all the above campground types. For example, if we were looking for a campground near or in Zion National Park. The first thought would be to use the National Park Service website.
It would be a good choice, however, the NPS site only contains campgrounds located inside the national park. What about additional campgrounds in the same area. After all, NPS campgrounds are often full. The NPS website will only contain information on NPS campgrounds.
Many third-party websites can fill in the gaps by including "All" campground information from all sources in the area, including the national park, helping you find that perfect spot.
A good website should contain the following essential campground information: Address, website, phone number, directions, open season, elevation, rate range, sites, hookups, amps, big rig access, tents or no tents, drinking water, showers, toilets, picnic tables, pool, playground, laundry, propane, ice, firewood, pet ok, RV dump station, age restrictions, storage, boat launch, season, cell service, reservations, activities, cable TV, and WiFi.
The information needs to be quickly and easily accessible. If the information is not clear and concise, it's best to use a different website.
Finding The Best Campgrounds Online
The following is a list of campground resources to help you find that perfect site even during the busiest camping season.
The National Parks site is ideal for locating campgrounds within national parks and making reservations. The website allows users to search by state and then by park name. The detailed site information is excellent; however, third-party websites may contain additional local area campground information. In addition, reservation links from the NPS site will take you to www.recreation.gov.
Recreation.gov is a group of 12 federal participating partners. The group includes the NPS, BLM, and the US forest service, to name a few. Recreation.gov contains information on 4,200 facilities and 113,000 individual reservable sites. Reservations can be made on Recreation.gov.
Keep in mind that 4,200 facilities are just a fraction of what is available. That being said, Recreation.gov is an excellent website resource and essential for making federal reservations. In addition, the site contains the detailed information you need, including address, phone number, and amenities.
Reserve America contains private, regional, and federal campgrounds. The campground database contains information on over 290,000 campsites. The site includes detailed campground information and a reservation system.
Participating campgrounds pay a fee to be registered with the Reserve America reservation system. Due to this fee, many smaller campgrounds will not be listed in the database.
The campground search feature is easy to use and allows searching by city and state. In addition, the search will display all campgrounds near the city of interest in the database.
The United States Forest Service(USFS) manages public lands. Lands managed to include public and private land. The USFS website is an excellent resource for campground information.
It contains phone numbers, rates, location, and much more. Many of the campgrounds listed here are first-come, first-served, and not on a reservation system.
Campbase is an online campground database that contains campgrounds from across America and every state. It also includes casinos and Walmart lots. There is no fee to be listed on Campbase or to use Campbase. Over 9,000 campgrounds are contained in the database.
Campbase visits campgrounds and gathers detailed information, including address, phone, website, email, amenities, maps, rates, pictures, facilities, activities, etc.
The information is easy to access and use. Information can be searched by city or campground name. Campbase gathers its information and pictures. If Campbase has a campground sign picture for the campground, then the site was visited by Campbase.
These campground visits give Campbase first-hand information. A reservation system is not available on Campbase.
KOA is one of America's largest campground networks, with approximately 500 campgrounds located in every state. The site has a campground search by city and state. Reservations are also available on the KOA site.
The database contains only KOA campgrounds and will not list other campgrounds in the same area.
Allstays is a large database of camping locations. It includes campgrounds, hotels, and truck stops, to mention just a few. The website claims to have over 30,000 campgrounds in its database, making it the largest campground database.
An Allstays App is also available. The site has detailed campground information with pictures and maps.
Campendium is a large campground database with members that add camping reviews and pictures. Membership is just $20 per year. Campendium also has an App available. The information in the database is easy to access and can be searched by the city.
Campground Views is an innovative campground database with "google street views" of campgrounds. The website currently has this virtual tour of over 500 different campgrounds. A $25 membership is available for using the services on the site.
In addition, the website has thousands of reviews and pictures. The website includes the contact phone number and website but does not include the level of detailed information provided by other sites.
HipCamp is a unique site that engages private landowners in land use and sharing arrangements. The website also includes national parks, state parks, and regional parks. Hipcamp boasts 364,000 individual campsites are available on its website.
In addition, the site has a campground search engine and a reservation system. Each camp spot on the website has details about the amenities, essentials, camping vehicles, and area activities.
Conclusion
The take-a-way from this article is that no one campground search engine or database contains all the campgrounds in a local area. Campbase estimates there are over 100,000 campgrounds and RV parks in America.
The websites mentioned above contain just a fraction of those campgrounds. It's important to use several different sources when planning your trip.
Many smaller campgrounds do not have a web presence, and unless you have visited the area previously, you would not know they are there.