Monte Pissis is a dormant volcano that sits on the border between Argentina and Chile, about 16 miles from its counterpart in La Rioja province.

It is the third highest mountain in our Western Hemisphere at 7761 meters above sea level making it one of the most prominent landmarks for travelers to see when visiting these parts.

Monte Pissis is a three-tiered mountain, home to some of the world's most dangerous and challenging climbs. The west summit was first climbed in 1937 by Polish mountaineers who would later be known as Osiecki or Szczepanski, two incredibly skilled climbers that made many important ascents throughout their careers climbing this peak.
Climbing Monte Pissis

The climb to Monte Pissis is arduous, but the views from its peak make it worth every step. Wearing warm clothes and sturdy shoes will keep you safe on this remote mountain path in winter months when temperatures can dip below -30 degrees celsius or about 0 Fahrenheit.

The best periods are December through March, where average highs hover around freezing point rather than high summer heat, which means less risk of dehydration, thus ensuring optimal performance during your adventure up top.

There are few places in the world that offer such a juxtaposition between mountain and desert. For 90 kilometers, you will be trekking through two different terrain types with varying environmental conditions—from lush forests to crisp snow fields-before culminating at the summit for an awe-inspiring view of both valleys below as well as some spectacular natural landmarks.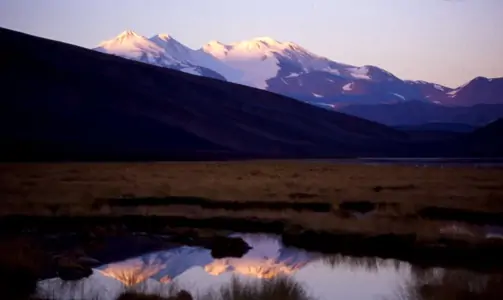 Monte Pissis Weather
Fiambalá, AR
12:40 pm,
December 2, 2023
27
°F
Feels like

14

°F

°
clear sky
Overview
Elevation (feet)
22,283 ft.
Elevation (meters)
6,795 m.
Continent
South America
Country
Argentina
Range/Region
Central Argentina-Chile
Latitude
-27.7527734556
Longitude
-68.7926426461
Difficulty
Walk up
Best Months For Climbing

May, Jun, Jul, Aug, Sep, Oct

Year First Climbed

1937

First Successful Climber(s)

Polish climbers 

Osiecki and Szczepanski
Nearest Major Airport

Santiago del Estero or San Juan, Argentina

Convenient Center

Tinogasta, Argentina