Shishapangma is the fourteenth highest mountain in the world, and at 8,027 meters (26,335 ft) is the lowest 8000-meter peak. It is a massive peak with a long, steep, craggy southern face. It is the high peak of the Langtang Himal and looms over its much lower satellite peaks. It is located north of Kathmandu, on the Tibet side of the border. First climbed in 1964, Shisha Pangma was the last 8000-meter peak to be climbed.
The normal route on Shishapangma is from the north side, starting from near Zhangmu (Nepal) on Friendship Highway to Kathmandu. From there, a trail leads to the Lama hotel and the base camp at about 5200 meters (17,060 ft). The route follows the mountain's southwest ridge until below the summit headwall. From here, it is a moderate snow climb with some short steep sections to 50 degrees making up an angle of 55 degrees.
The first ascent took twelve days from advanced base camp at 5200 meters (17,060 ft). They attempted to climb directly up the steep headwall above the south col but came across a steep rock band low on the face. Norbu cut steps up this section to 65 degrees, and Imanishi followed rock protection. They continued directly up to 80-degree ice, more easily ascended than the rock bands below it. The final rocks were traversed right to access the final snow slopes to the summit.
Is Shishapangma hard to climb?
Shishapangma is one of the easiest eight-thousanders to climb, considered by many climbers and mountaineers alike a "mild" hike. The most common route for an ascent via Northern Route ascends northwest face with an easier northeast ridge. If you want more of a challenge, there's also an option that will take them all day long before reaching their campsite located at 5200 meters above sea level (16400ft).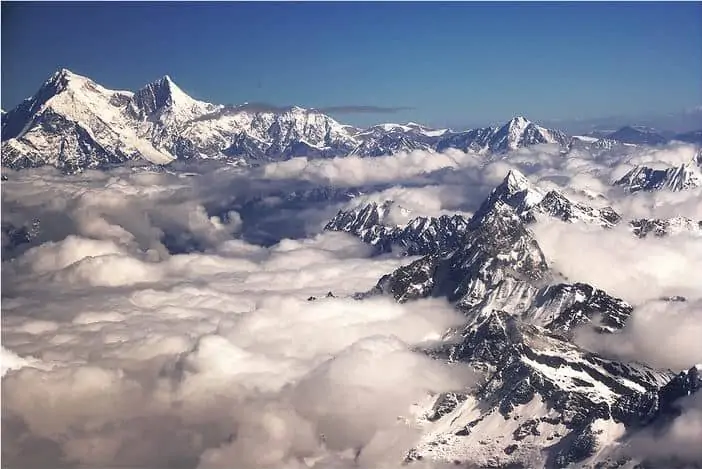 Shishapangma Weather
0
°F
| Overview | |
| --- | --- |
| Elevation (feet) | 26,335 |
| Elevation (meters) | 8,027 |
| Continent | Asia |
| Country | China |
| Range/Region | Central Nepal Himalaya |
| Latitude | 28.352222 |
| Longitude | 85.779724 |
| Difficulty | Major Mountain Expedition |
| Best Months For Climbing | April, May |
| Year First Climbed | 1964 |
| First Successful Climber(s) | Hsu Ching and his ten-man Chinese |
| Nearest Major Airport | Kathmandu, Nepal |
| Convenient Center | Kathmandu, Nepal |